I will Not Let My Past Determine My Future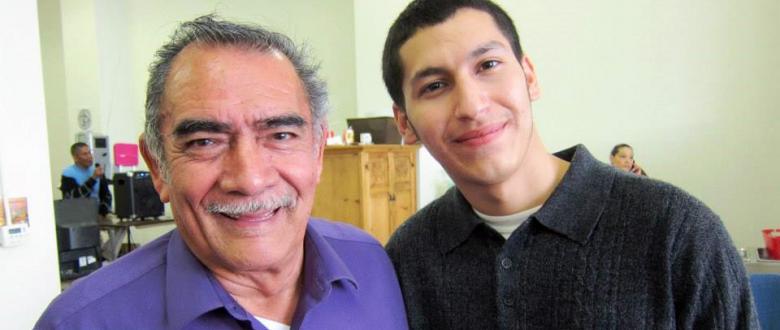 The below was adapted from the testimony of Jesse Esparza (Fathers and Families of San Joaquin) during a hearing of the California Assembly Select Committee on the Status of Boys and Men of Color in French Camp, California, on Thursday, April 10, 2014.
Good afternoon.
My name is Jesse Esparza and I'm from Stockton, California, where murder rates are high and incarceration has been my expertise. A place where I lost my dad to the system, a place where I lost my cousin to homicide, a place that took my little sister's freedom, a place that took my closest friend's life, a place of poverty, but most importantly, a place I call home.
Are we to blame for the conditions we live in, for the struggle we've come to know and love? For that is what has made us who we are today; it is what motivates me to strive for what is mine—equity, education and freedom; for what is ours as a community of Stockton, CA.
First, they took my freedom, and will continue due to the record from my past. Then, they limited my education and will continue due to requirements I can't meet.
But I feel honored and privileged to be here today with all of you, and I would like to say proudly that I will not let my past determine my future.
So instead of putting youth on the hood, I'm putting them on the movement. Instead of promoting violence, I am now promoting healing. And instead of guiding them on the school-to-prison pipeline, I'm guiding them on the school-to-college pipeline.
No one ever asked me if I wanted to go to college. This is all it takes to motivate a young person. This is why we need more mentorship opportunities in Juvenile Hall and once youth are released. I believe that community-based organizations should lead the way.
Healing is a necessary step for the transformation of our young men locked behind bars. Getting arrested and being placed in the juvenile justice system causes pain and trauma. We need transformative healing approaches to working and interacting with youth in and out of juvenile hall. Healing is a process that takes time.
For me, being involved with Fathers and Families of San Joaquin and being a driving leader in the San Joaquin County Boys and Men of Color Alliance is my journey of healing. This is why I work to encourage youth to join our movement, for their own healing. And I invite you all here today, to join our movement.
Because we as youth make mistakes, but we are not the mistake.