Summit Snapshot: A Student's Perspective on the Black Lives Matter Forum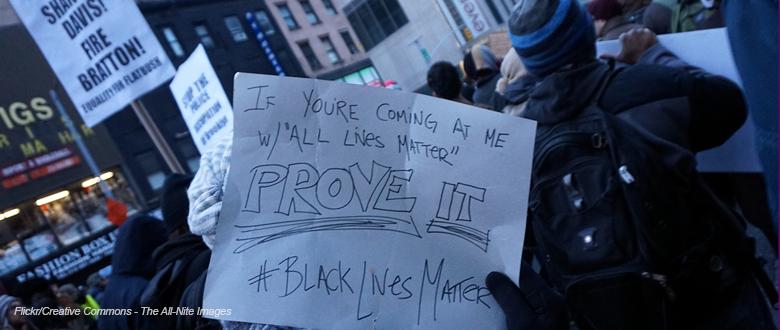 Over the next few weeks, Equity Blog will feature a dozen first-person accounts of Equity Summit 2015. Each guest blog post will focus in on a particular session, plenary, or workshop — offering readers insight into and reflection on the Summit experience.
Malcolm Davis, student, Berea Community High School, Berea, Kentucky  
When we see events such as what happened on August 9th, 2014, in Ferguson, we are rarely able to see them as anything more than a news headline. Sometimes they seem as distant as an earthquake in a faraway country. But when you can step into a room with the people that are, and have been, on the ground in these areas, protesting and standing for justice in the face of oppression, things start feeling more real.
This was the feeling that the summit gave me as a whole, the chance to see that people really are working towards a better future for the people of this country. This was the experience when I stepped into the Summit's #BLACKLIVESMATTER session. Being in that room with amazing people like Dante Barry, Michael McBride, and Charlene Carruthers, made the fight for racial equality much more real and personal for me. Police injustice and institutional racism are two of the things I am most passionate about reforming, and this experience has served to reinforce that.
Seeing these young, Black role models was nothing short of inspiring. With Dante leading the Million Hoodies Movement for Justice, Charlene being a renowned writer and community organizer, and Michael being a campaign director and revered pastor, there is an impressive repertoire of Black thinkers who are fighting for what is right for Black Americans. The privilege of seeing this level of representation on a panel, especially among people that so often go unseen, was by far the best moment for me at the Summit.