Summit Snapshot: Advancing Equity through Infrastructure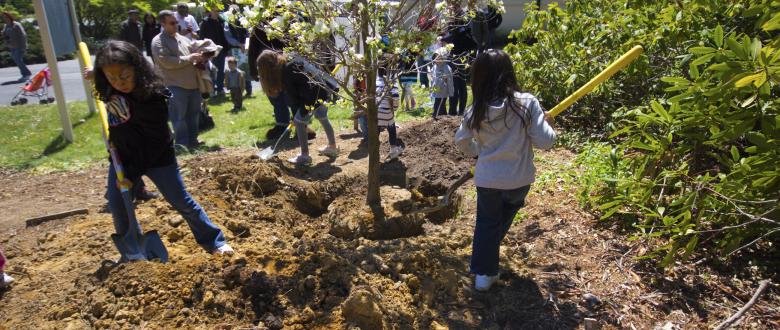 Over the next few weeks, Equity Blog will feature a dozen first-person accounts of Equity Summit 2015. Each guest blog post will focus in on a particular session, plenary, or workshop — offering readers insight into and reflection on the Summit experience.
By Keisha Trent, Transportation Program Specialist, Federal Transit Administration, Washington, D.C.
I had the opportunity to listen to a fantastic panel discuss models of infrastructure investments that have translated into opportunities for social equity. Moderator Victor Rubin, vice president of research at PolicyLink, guided the discussion, opening by laying out a framework for using infrastructure projects as a mechanism to finance equity projects.
The first panelist was Cecilia Estolano, co-founder of Estolano LeSar Perez Advisors LLC in Los Angeles. She highlighted different types of innovative financing models, including property taxes, bond measures, and joint development. She also cited the importance of using before-and-after metrics to demonstrate the success and value these projects have both for communities and investors. Next was Juliet Ellis, assistant general manager for external affairs at the San Francisco Public Utilities Commission (SFPUC). Juliet has been instrumental in incorporating communities and environmental justice in public works projects, partnering with neighborhoods, nonprofits, and corporations to integrate community benefits like workforce development, arts, gardens, as well as sustainability/conservation programs at local schools. 
Last was Shanelle Smith, deputy director of the Department of Sustainability, Cuyahoga County in Ohio. Smith shared a personal story about growing up in a neighborhood near a petroleum plant, where living conditions and pollution led to serious, reoccurring health issues within her family. This was her inspiration to get involved in helping create cleaner, safer, stronger neighborhoods. Three key components of her environmental justice work are workforce development, equitable access to resources, and government action and accountability. She pointed out that access to assistance from government funding programs has been an uphill battle due to the Republican state administration and differing priorities, making reliance on partnerships that work outside of government, such as nonprofit-private partnerships, an absolute necessity. She shared several success stories, including Cleveland's involvement in redeveloping the 9th Street Corridor in their downtown, attaching local workforce hiring requirement and catalyzing redevelopment of vacancy in surrounding neighborhoods.
The session wrapped up with a great Q&A, emphasizing the steps needed to develop a plan, organize the right parties, and implement with tangible results. Prompted by audience questions, panelists also emphasized the need to know local stakeholders and politics well in order to succeed in infrastructure work, as what works in Los Angeles may not work the same in Cuyahoga County and vice versa.  Understanding that 100 percent public funding for infrastructure projects is shrinking, this panel put forth some very creative ways to get multiple participants to the table to create win-win situations for all stakeholders involved.