As Demographics Change, Americans See Opportunity in Diversity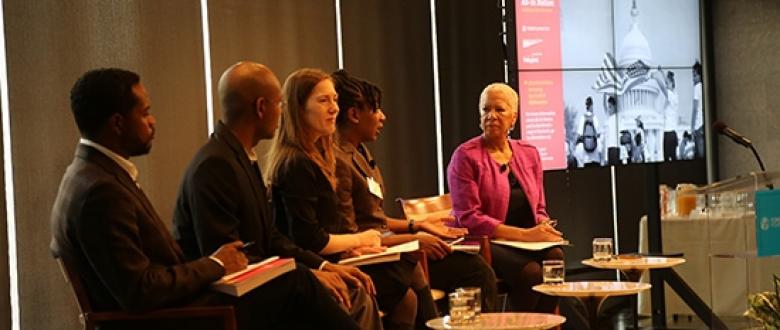 On Wednesday, October 30, the Ford Foundation held an event where Soledad O'Brien interviewed Ruy Teixeira of the Center for American Progress (CAP) and Gary Segura of Latino Decisions about the recent poll conducted by CAP and PolicyLink and funded by Rockefeller Foundation. The poll found that Americans see more opportunities than challenges in diversity.
Maria Teresa Kumar of Voto Latino, Councilman Brad Lander of Brooklyn, NY, and Jason Young of the Hidden Genius Project, among other leaders, discussed the poll and the recent book — All-In Nation: An America that Works for All. The book lays out the kind of policy agenda Americans polled would support to bolster the economy and reduce inequality.