Using Bus Rapid Transit to Chart a New Course for Equity and Opportunity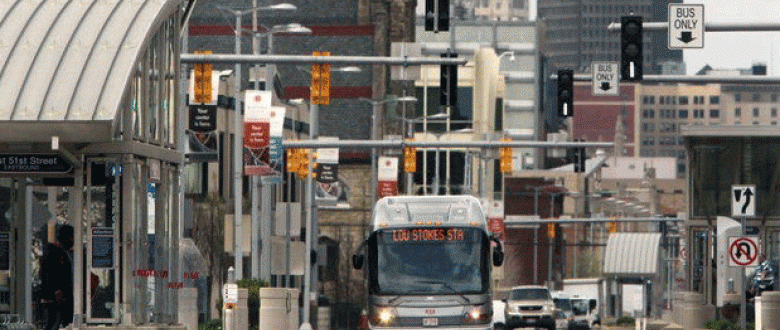 The prospect of a more robust and equitable transportation network may be on the horizon in Richmond, Virginia, where local leaders are making plans to invest in the first bus rapid transit service for the region. By leading with equity, Richmond's bus rapid transit (BRT) can go a long way toward increasing mobility and economic opportunity across the region.
Last week local leaders attending Washington Post's America Answers: Fix My Commute event discussed the impact that equitable investment in bus rapid transit can have on creating healthy and thriving communities that bring shared benefits to all.
Valarie J. McCall from the City of Cleveland shared how the Healthline — the city's BRT — has resulted in increased  access to employment centers for suburban and urban residents as well as additional economic growth along the BRT corridor. Local leaders in Richmond are hoping BRT can yield similar results across their region, especially when it comes to connecting transit-dependent commuters to places of employment.
Increased connections between transit and centers of employment is a serious need for the Richmond metro area, where only 27 percent of jobs are accessible by public transportation, according to Reverend Benjamin P. Campbell — a local equity advocate working in Richmond. Furthermore, across the region people of color, especially blacks (13.7 percent), are more likely than whites (3.4 percent) to be carless and thus rely on public transportation to access places of employment. There is clearly a dire need for investments in transportation that ensure access to jobs and economic opportunity, especially among those for whom public transportation is a lifeline.
The BRT presents an opportunity for Richmond to chart a new course for a transportation system that benefits all. To accomplish this, planners and leaders must lead with equity and prioritize investments that connect low-income communities and people of color to employment hubs and economic opportunity.
For additional resources about leading with equity in transportation planning and investments, check out the Transportation Equity Caucus website.