California Moves a Step Closer to Improve the Lives of the Formerly Incarcerated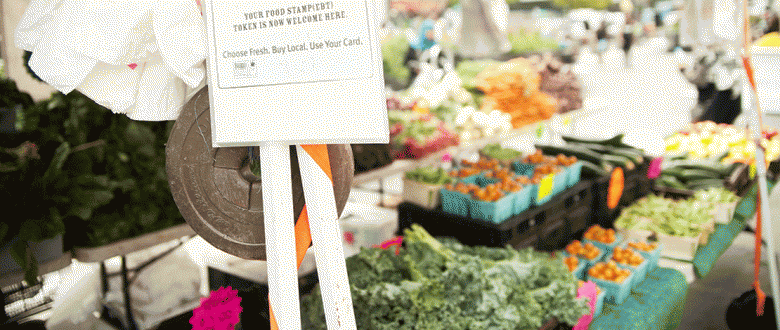 After sixteen years of hard work by anti-hunger advocates, California is finally joining the majority of states who have moved away from the draconian provision in the 1996 Clinton Welfare Reform which placed a lifetime ban on federal food stamp programs for anyone convicted of a drug felony.  The federal government recognized the snafu this provision would cause shortly after it passed and offered states the opportunity to opt-out of this prohibition, and many did.  California remained on the sidelines. 
Last month California Governor Brown signed the Budget Act of 2015 and repealed the lifetime ban for people convicted of a felony drug offense as long as they are complying with the conditions of their probation or parole.  With that, California will join the 30 plus states that recognize the connection between rehabilitation and hunger. 
With a recidivism rate at about 65 percent over a three year period, California took an awfully long time to repeal a measure making it tougher on formerly incarcerated people to start over.  The transition from prison to the real world is hard.  Ex-offenders  must find jobs, homes, and basic necessities such as food, often for themselves and their families.  This is to be done with a criminal record, being out of the workforce for years, and often lacking job training. 
For a state such as California that recognized food as a basic human right with the passage of AB 581, the exclusion of supplemental nutrition assistance program (SNAP) or food stamps is not only mean-spirited, but puzzling.  Federal food assistance not only reduces hunger and poverty, but can help reduce recidivism by ensuring a successful re-entry. 
Fortunately for our state, food access champions in California have long recognized food, hunger, and its relationship to well-being.  California food activists are trailblazing with efforts to make sure that every family, regardless of race, class, or prison time has access to food.  Efforts are underway in all segments of the food system to provide jobs, job training, and skills to keep at-risk youth from going to prison in the first place.  The California FreshWorks fund is supporting projects throughout the state that bring healthy food into low-income communities along with food system jobs and small business opportunities.  In Los Angeles, From the Ground Up!, a Healthy Food Financing Initiative grantee, uses an apprenticeship program to train and mentor at-risk youth in farming, gardening, and entrepreneurial skills, while TELACU provides food related jobs to low-income individuals, including CalWORKS/TANF recipients, non-custodial parents, and at-risk youth.  In the bay area, organizations such as Mandela Marketplace are building assets for low-income west Oakland residents through cooperative food enterprises in low income communities.  And this is just a parital list.
The repeal of this unjust policy, which has unreasonably  denied  access to a basic necessity such as food, gives me hope and optimism that the innovative approaches being undertaken by California's food access champions are finally making an impact on the state's policymakers. For more information about community leaders and policymakers working in the food system to create jobs, provide job training and skill development, and target at-risk youth, visit the Healthy Food Access Portal.