A City Where Everyone Can Thrive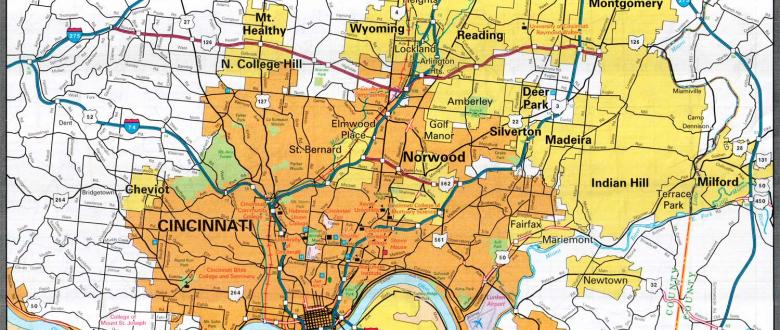 Originally written on The Greater Cincinnati Foundation blog by Michael Coffey, Program Officer
At the recent 2016 Securing the Future Conference, local nonprofit leaders came together to hear PolicyLink's Director Amanda Maria Navarro speak about equity and its importance to thriving communities.
The Greater Cincinnati Foundation and its partners embrace PolicyLink's challenge to become an "All-In City." In "All-In Cities: Building an Equitable Economy from the Ground Up," it lays out equity-focused practices that cities can implement to ensure that all people have opportunity.
PolicyLink eight equity goals provide a great framework:
Grow good, accessible jobs that provide pathways to the middle class
Increase the economic security and mobility of vulnerable families and workers.
Cultivate homegrown talent through a strong cradle to career pipeline.
Create healthy, opportunity-rich neighborhoods for all.
Build resilient, connected infrastructure.
Increase access to high-quality, affordable homes and prevent displacement.
Expand democracy and the right to the city.
Ensure just policing and court systems.
Hundreds of nonprofit professionals heard this message and the terrible local statistics surrounding poverty and equity. The next step is improving those outcomes and decide where our work fits in. The sooner we change the conversation to "when low-income people thrive, we all thrive," the better.
Read full post.   See Cincinnati.com article, National Expert: Inequality runs deep in Cincinnati.
Sign up for updates and be the first to learn about new research, data, local engagements, and training opportunities.