Summit Snapshot: "Connecting Boys and Men of Color to 21st Century Jobs"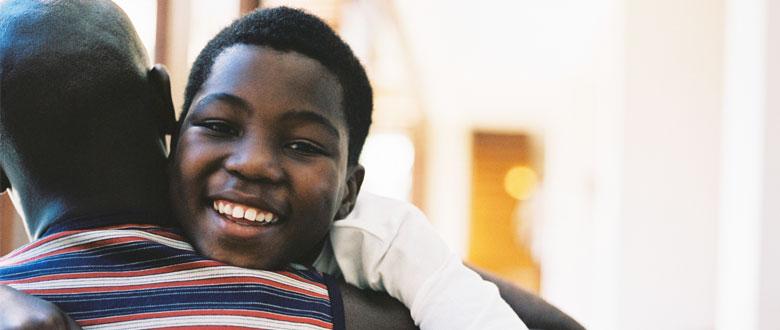 Over the next few weeks, Equity Blog will feature a dozen first-person accounts of Equity Summit 2015. Each guest blog post will focus in on a particular session, plenary, or workshop — offering readers insight into and reflection on the Summit experience.
Fatemeh Adlparvar, Columbia University School of Social Work, New York, New York
Warm bodies poured into the conference room — the space felt occupied beyond capacity. The air was still and humid. All available seats for the session "Connecting Boys and Men of Color to 21st Century Jobs" were filled; attendees overflowed into the middle aisle so that the burgundy carpet was barely visible. The people standing along the back of the room made slight shifts and adjustments so that they could catch a glimpse of the speakers in the front. As the moderator, Blair Taylor, the chief community officer at Starbucks, began speaking into the microphone, the comforting hum and buzzfrom the sea of bodies immediately hushed down. Our collective selves were attentive and focused all at once.
With an authoritative presence, moderator Taylor took command of the room, and delved into a discussion with the panelists about what they perceived as the root causes of the disproportionately high rates of unemployment among boys and men of color – a barrier to opportunity that can determine the course of the rest of their lives. Emerging from that discussion, panelist Debra Duardo took the spotlight and galvanized the crowd with her argument that the root of the problem is in our nation's broken primary and secondary education system. Duardo is the executive director of Student Health and Human Services for the Los Angeles Unified School District (LAUSD). In 2014, Duardo received the Stanton Fellowship to conduct a research study within the LAUSD to measure student attendance and enrollment in the classroom (link to her dissertation). I, along with the sea of people, were palpably shocked when Duardo shared the research findings that the highest rates of absenteeism were among kindergarten students. Duardo explained high rates of absenteeism in kindergarten were a strong predictor of high dropout rates in secondary school.
As a social worker, these research findings pointed to the complexities of life that are often ignored when practitioners are creating narratives to identify problems or imagining their solutions. I found that the research results illuminated the importance of the structural environments in which we live, the sociopolitical states of communities, family culture, and home structures and supports. All of these are important components that contribute to a big picture understanding of the barriers children and their families face within the education system.
Walking away from the session, it became clear to me that we should not only look at the skills gap that keeps many boys and men of color from getting well-paid jobs and careers, but that it is imperative to also look at the importance of structural racism. Without addressing educational inequality (in terms of quality of education, resources and funding allocation, access to facilities, supportive staff, and quality instructors) and without deconstructing the school-to-prison pipeline, we exacerbate problems rather than provide students with structures of support to address sources of disparities. Tackling high unemployment rates disproportionately experienced by boys and men of color requires a multi-faceted approach — creating solutions through a strengths-based framework: changing structural policies, programs and practices, supporting pre-existing assets and strengths within communities, and increasing direct services to individual care and support.
My stomach twisted into knots as a wave of pain moved deep inside of me and left me saddened by structural racism and economic injustice. Will we, the people, as a collective nation, ever wake up? I suffer, we suffer, and ourcountry as a collective suffers when we fail to acknowledge the structural racism embedded in the history and intention of our education system. Our selves suffer when we fail to act upon our moral imperative to elevate the universal human values of equity and dignity. Will there be an end to our suffering?
I found myself so profoundly moved by this question that I stopped taking notes in the middle of the session. Suddenly, nothing felt more important than to embrace this feeling of discomfort. As I walked away from the session, I found myself chanting in my head, "racial justice is economic justice."