Summit Snapshot: Data-Driven Policy Advocacy around Race and Place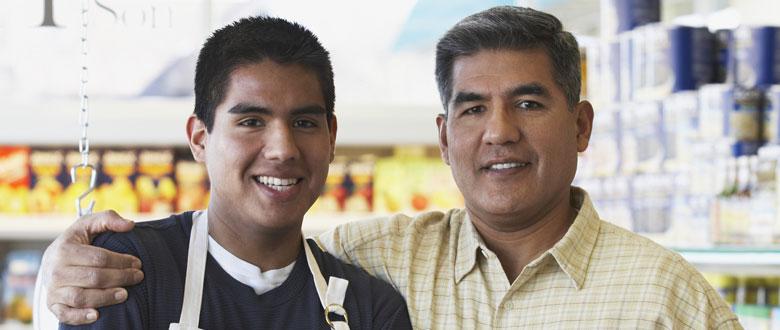 Over the next few weeks, Equity Blog will feature a dozen first-person accounts of Equity Summit 2015. Each guest blog post will focus in on a particular session, plenary, or workshop — offering readers insight into and reflection on the Summit experience.
By Tara Marlowe, Fellow, Equity and Opportunity Studies, Edward J. Bloustein School of Planning and Public Policy, Rutgers, The State University of New Jersey
Human stories can get lost in big data. Every data point is a life. The use of disaggregated data is essential to understand racial and economic disparities. These points were all stressed during "Race, Place, and Datasets: Harnessing Disaggregated Data for Policy Wins," the workshop I attended at the 2015 PolicyLink Equity Summit 2015. In addition, the panel's moderator, Alaina Harkness, who serves as a program officer at the John D. and Catherine T. MacArthur Foundation, stated that disaggregated data makes our "problem statements more precise, and our solutions more impactful."
As CEO of The San Francisco Foundation, Fred Blackwell uses data to show changes in the demographics and income levels in the Bay Area. Blackwell said that data is not only helpful to "make the case for change," but that it also helps in the development of strategy as well as can be used as a community organizing tool.  Blackwell pointed out that while the Bay Area is known for its robust economy, when the disaggregated data is examined, it becomes apparent that most of the residents have not benefitted from recent growth. The wages of employees of color are lower than that of White workers. Through this, he made the case that data can be used to make economic arguments for equity — useful for gaining the support of those who are not moved by a moral imperative. The San Francisco Foundation was able to show that an additional $117 billion would be in circulation in the Bay Area if this wage gap were closed. As Blackwell stated, "Everybody has skin in the game when it comes to equity."
Another speaker, Russ Adams, executive director at the Alliance for Metropolitan Stability, has used disaggregated data with community organizers and the Minnesota Center for Environmental Advocacy to bring community voice to development in the Twin Cities. Adams stated, "It's not enough to have the data… you have to activate it through direct action." The Alliance for Metropolitan Stability joined forces with H.I.R.E. Minnesota to promote the hiring of female, minority, and displaced workers on construction projects in the Twin Cities. The result has been a Stadium Equity Plan to proactively guide hiring practices in this publicly funded project.
Sam Sinyangwe, co-founder of We The Protestors, uses disaggregated data in mappingpoliceviolence.org to "debunk false narratives" about police violence. Contrary to popular perception, Sinyangwe finds that 71 percent of people killed by police were not suspected of a violent crime or armed with a gun. Through examining the reasons for police involvement, he found that in 15 percent of incidents that ended with fatality at the hands of police, a family member had called the police in response to an issue related to mental health. In these instances, response by mental health professionals, rather than police, would have led to fewer fatalities. It is by breaking the data down into its components that more effective questions, causes, and solutions are illuminated.
The panelists cautioned that data alone is not enough to tell a story. It is important to include historical context and personal narratives to complete a picture for an audience. Without this background information, it is possible to look at data and misconstrue the cause and effect of economic disparities — concluding that those who suffer economically are somehow the cause of their own misfortune. Blackwell encourages advocates to invest in relationships with the media and walk them through the stories that their data illuminate. Otherwise, journalists and observers may come away with perceptions that obscure a dataset's overall message.
The panelists emphasize that an "information ecosystem" exists on the web — there are a variety of tools and resources available to help researchers and organizations gather and interpret data. They suggested contacting local academic institutions to form partnerships that help to enhance an organization's data resources. The PolicyLink data tools at http://www.policylink.org/resources are a good place to start.