Don't Pull Up The Ladder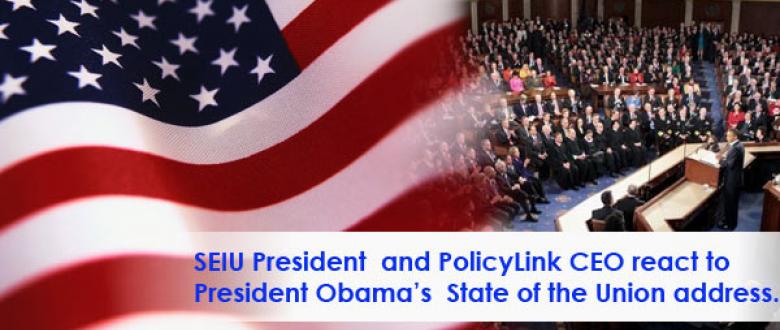 by Angela Glover Blackwell, founder and CEO of PolicyLink and Mary Kay Henry, president of Service Employees International Union (SEIU)
Toward the end of his inspiring State of the Union address to the nation, President Obama said we must "build new ladders of opportunity into the middle class."  Most pundits did not pick up on this reference to the nation's poor, but these words were more than an eloquent turn of phrase.  Indeed, they should challenge America to draw upon the nation's values and traditions to address today's most pressing issue—the growing gap between the wealthy and the rest of us.
What comes to mind when you imagine ladders of opportunity? Perhaps you flash on the image of a grandfather or great-grandfather in his youth, leaving the old country for a better life on these shores.
Maybe you think of the dad who went through college on the G.I. Bill and bought a house with federally backed home loans—earning a degree and building up the equity that boosted the family into the middle class.
Or maybe it's a mother whose union job brought the family financial security, not to mention coverage for all the doctor's bills a houseful of kids run up and a modest pension for retirement.
The President's words should serve as a reminder that these principles have always helped to unite Americans, and they have guided our actions. As a beacon of hope for the world, these principles have attracted waves of immigrants in the quest for the American dream—to work, to prosper, to raise children with bright hopes for the future, and to help make our country strong.
The President was also reminding us of the scaffolding that has enabled America to build a middle class large and potent enough to fuel a decades-long economic expansion.  It was an acknowledgement that the middle class did not arise by accident.