Summit Snapshot: Equity Data Tools for Change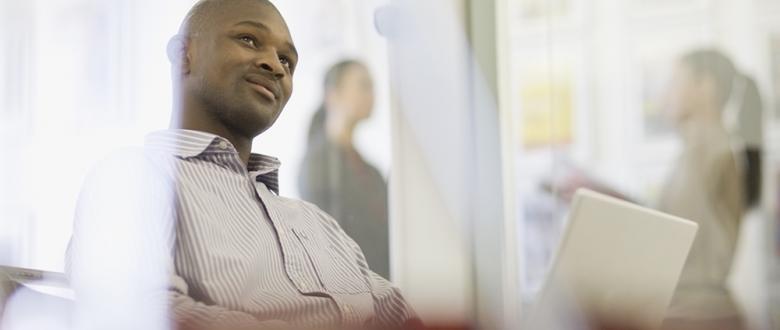 Over the next few weeks, Equity Blog will feature a dozen first-person accounts of Equity Summit 2015. Each guest blog post will focus in on a particular session, plenary, or workshop — offering readers insight into and reflection on the Summit experience.
Rachel Leventhal-Weiner, Education Policy Fellow, Connecticut Voices for Children
As a researcher and advocate studying education from cradle to career in Connecticut, I came to the Equity Summit already focused on equitable opportunities. At Connecticut Voices for Children, our mission is to help all of Connecticut's children reach their full potential and we share the deep commitment to equity and opportunity outlined in PolicyLink's Equity Manifesto. With generous support from the William Caspar Graustein Memorial Fund, I attended the summit with over fifty advocates and practitioners from our state, focusing on sessions covering data and equity analyses for change.
During one summit session, "Equity Data Tools for Change," attendees heard firsthand from five organizations who use data to elevate local equity issues. Sarah Treuhaft of PolicyLink expertly moderated five presentations in an "Ignite" style format: The five panelists could use twenty slides timed fifteen seconds per slide to explain their work. Sergio Cuellar of the UC Davis Center for Regional Opportunity and Nathaniel Smith of the Partnership for Southern Equity discussed local equity atlas tools, Julia Sebastian of Race Forward explained an interactive employment justice tool, Solana Rice of the Corporation for Enterprise Development promoted a financial security scorecard, and Jason Reece of the Kirwan Institute spoke about health equity within several projects. While the substantive focus of each data tool was different, the central takeaway from each panelist was the same — research must reflect the lived experiences of the people under the microscope. As researchers, we must prioritize the opportunity to use data to empower people and communities over the possibility of data further oppressing marginalized people and places.
It was easy as a member of the audience to get bogged down in the details of each organization's process as participants posed questions to the panel about how they created their data tool, how they dealt with data collection challenges, and how they shared their work product. Most panelists agreed that there is no one formula or approach for analyzing equity. "There is no perfect data," Jason Reece of the Kirwan Institute reminded the audience, "it is just a representation of reality." Panelists insisted, however, that transparency in data collection, fidelity in reporting, and insistence on reaching users — including citizen advocates, local leaders, and legislators — should remain at the forefront of this work.
Panelists also encouraged participants to consider their specific regional or state level landscape and to think about who will use the data and how they will use it. Reece reiterated that "history matters, place matters, and opportunity matters" and each of these factors should be included in an equity analysis of education, health, housing, finances, and employment. Smith reinforced this idea in his explanation of the Metro Atlanta Equity Atlas and the way they trained local citizens to use the Atlas to advance local advocacy. "Equity is about the how not just the what." With thoughtful engagement of users in developing the tools, there is a greater chance that the data and analyses will be of use to others. The data cannot exist in a vacuum.
Leaving the Summit, I bring home three guiding principles for my work going forward. First, data must be a tool for empowerment. As trusted voices and advocates, we have a responsibility to produce clear and compelling analyses that are of use to citizen advocates and legislators alike. Second, we must consider our data and analyses as living and breathing. Smith reiterated in nearly every session that the days of the static report on a shelf are nearly over, and that we must think about the data and analyses we create as active entities. And finally, the data and analyses are important but the storytelling of our findings is paramount. To develop a more inclusive and equitable society we must change the narratives about race, gender, and class through all available tools to ignite change.