Equity Summit 2015—Exploring Race, Place, and Economy in Los Angeles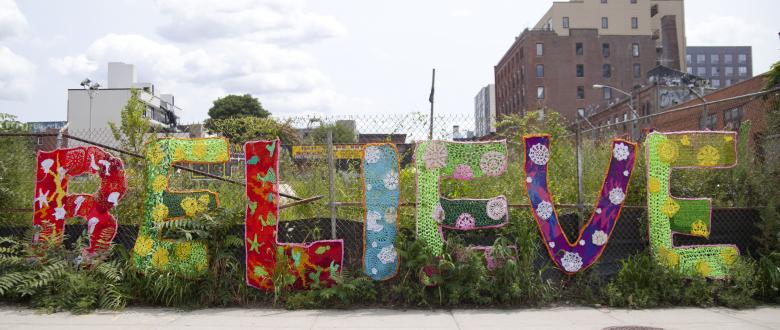 The countdown for the Equity Summit 2015 is coming to a close. With more than 200 speakers and presenters from across the country, this year's Summit will not only offer unprecedented insight into local, regional, and national issues — it will give attendees a unique viewpoint on the city of Los Angeles itself. A city with a rich history of immigration, community organizing, and social change, Los Angeles is on the forefront of progressive policymaking, putting it on the radar of many Southern Californians interested in the future of our region, myself included. The opening plenary, "Place, Race, and Economy: Winning on Equity in the 21st Century," will feature none other than the prolific academic and thought leader in demographic and economic change in the United States, Dr. Manuel Pastor.
As a first-generation Latino college student passionate about urban and environmental justice within the Inland Empire, I am more than excited to see Dr. Manuel Pastor bring a discussion of the growing Latino majority, immigration reform, and regional planning to the plenary. With lots of talk for the need to invest in green infrastructure to reverse the effects of greenhouse gases in large cities, Dr. Pastor writes
extensively
on this notion of "smart growth" and flips it on its head to emphasize the need for more equitable policies and planning to address increasingly poverty-stricken suburban areas outside America's urban cores, including the Inland Empire. In fact, his latest book,
Equity, Growth, and Community: What the Nation Can Learn from America's Metro Areas
, aims to do just that — look at solutions regionally.  As a San Bernardino native, I have witnessed first-hand the
devastating impact
the recession had on my working-class community, including disinvestment from municipal bankruptcy, high unemployment rates, and a precariously undiversified job market. Naturally, I'm refreshed to see a well-cited academic like Dr. Pastor including communities like mine in conversations about economic inequality, the growing people of color majority, and environmental justice. Other renowned
speakers
in the opening plenary include: Bloomberg Professor of Economics at Harvard University, Raj Chetty; Chief Economist for AFL-CIO, William Spriggs; President and CEO of the W.K. Kellogg Foundation, La June Montgomery Tabron; and California philanthropist and businessman Tom Steyer, Chair of the
Fair Shake Commission on Income Inequality and Middle Class Opportunity
. You do not want to miss out!
If you can't make it out to Los Angeles in time for the Summit, you can catch the opening plenary as a webcast on the
Summit site
and follow Summit events in real time via the PolicyLink 
twitter feed
.