Summit Snapshot: Fighting Gentrification and Displacement in Asian Pacific American Communities in LA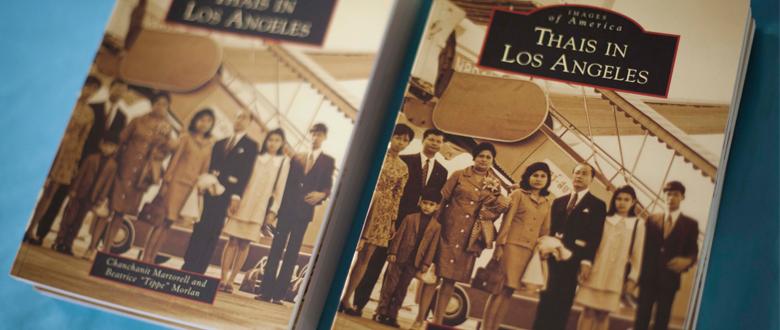 Over the next few weeks, Equity Blog will feature a dozen first-person accounts of Equity Summit 2015. Each guest blog post will focus in on a particular session, plenary, or workshop — offering readers insight into and reflection on the Summit experience.
By Linda Tang, The Kennedy Commission, Irvine, California
I recently attended the 2015 PolicyLink Equity Summit and hands down, the "Fighting Gentrification and Displacement: A Story of Asian Pacific American Communities in LA" was the best workshop I have ever attended.  Hosted by the Thai Community Development Center, this mobile workshop took participants through the historic Asian Pacific American enclaves of Chinatown, Koreatown, and Thai Town. It's amazing how much you might not know about certain areas, even though you grew up just next door. To give some context, I was born and raised in Monterey Park, which is approximately 10 miles east of downtown LA.  I left when I went to college and ended up living and working in Orange County. Ask me, an ethnically Chinese girl, anything about Santa Ana and Latino culture and I can probably answer it without hesitation. But ask me about what's happening in Monterey Park's neighboring Asian ethnic enclaves such as Chinatown or Little Tokyo and I will give you a confused look. What's even more embarrassing is that I had never even heard of Thai Town until I signed up for this workshop.
As this mobile workshop took us through Chinatown, Koreatown and Thai Town, it was interesting to see how these three ethnically different areas are facing the same issue: How do we spur economic revenue and development (new housing, restaurants, jobs, etc.) in our community without facing the repercussions of gentrification and displacement, which typically strike existing residents (often disenfranchised low-income residents) the hardest? To a straightforward thinker like me, the solution is pretty simple: we need balanced and equitable development. But to achieve this, the experience of these neighborhoods has taught us that more creative tools for change need to be explored. For example, LA's Chinatown has a plan that includes public benefits zoning, a new approach that addresses gentrification, displacement, and the housing needs of lower-income households.  This innovative concept provides different tiers of development incentives for developers to provide affordable homes for lower-income households. While this planning tool is still in its infancy, it will be interesting to find out how successful it is in facilitating a balanced approach to community development.
If there's anything that can bring people and culture together in a short amount of time, it's definitely food. We wrapped up the tour with a stop for Thai dessert.  The sweet aroma and bright colors of the delicate Thai desserts made everyone curious and fascinated with what they were about to experience.  The smiles shared by all the workshop attendees as we tasted different desserts said it all: we had not only taken away a wealth of knowledge of what was happening within these neighborhoods (and perhaps in our own backyards) — for the day, we all felt connected as a community of people.