Summit Snapshot: A Housing Framework for Health, Investment, and Renewal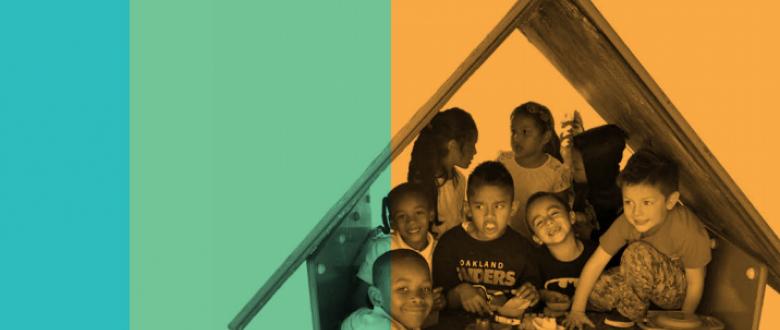 Over the next few weeks, Equity Blog will feature a dozen first-person accounts of Equity Summit 2015. Each guest blog post will focus in on a particular session, plenary, or workshop — offering readers insight into and reflection on the Summit experience.
By Katrice Cheaton, Community Advocate, Philadelphia, Pennsylvania
America has the resources and capacity it needs to tackle the current housing insecurity crisis that many communities, particularly communities of color, face in this country. So why haven't we? That was the first question that entered my mind while attending the session "Housing All of Us: A Framework for Health, Investment and Renewal" at Equity Summit 2015. Moreover, what will it take to create healthy and prosperous communities in every city and town despite the race and class of people living in that community?
I believe a big part of answering these questions is the need for ongoing investment in communities that have been neglected due to the race and class of people in that community. Racism and classism are two of the main reasons America refuses to use its resources and capacity to tackle the current housing insecurity crisis in a way that actually solves the problem at hand.  During the session, housing advocates discussed several strategies for addressing the housing insecurity crisis in an equitable way that acknowledged persistent economic and racial disparities. Below is a list of the four main solutions discussed:
Address gentrification at the neighborhood, city, and state level.
Create communities that make neighborhoods safer and people healthier no matter the race or class of the people in that community.
Increase government, nonprofit, and community advocate collaboration around the health and housing sector in order to help address the crisis since health and housing correlate.
Make housing actually affordable, not market rate. Also make housing accessible, inclusive, and integrated for people who are disabled.
In my work, I've seen gentrification addressed at the neighborhood level in Philadelphia. Residents in some neighborhoods have the resources and capacity to participate in redevelopment that benefits their neighborhood, which helps their neighborhood avoid gentrification. However, a majority of Philadelphia neighborhoods consist of poor and low-income people of color who don't have equitable access to resources to partake in a fair redevelopment process.
This affects their capacity to participate in the redevelopment of their neighborhood, which made it easier for gentrification to become a citywide problem. It can easily grow into a statewide problem if Philadelphia doesn't take an equitable neighborhood, city, and state level approach to redevelopment. Doing so can stop the high levels of gentrification and address the housing insecurity crisis in Philadelphia.