Summit Snapshot: Implicit Bias and the Work Ahead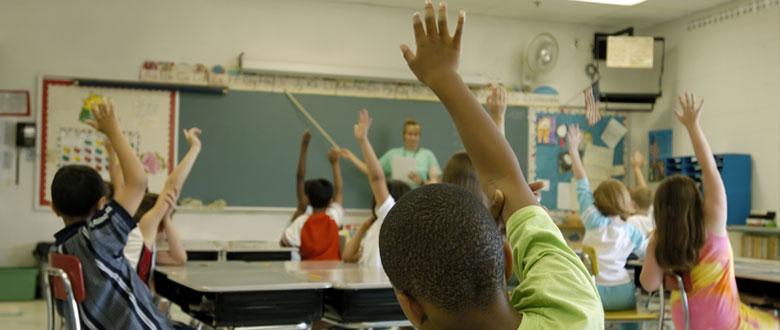 Over the next few weeks, Equity Blog will feature a dozen first-person accounts of Equity Summit 2015. Each guest blog post will focus in on a particular session, plenary, or workshop — offering readers insight into and reflection on the Summit experience.
By Steven Fischbach, Rhode Island Legal Services
As a White racial justice attorney with over 30 years of experience, I've always been skeptical about the concept of implicit bias being used to explain away racial injustice. So many racially discriminatory practices have been the result of explicitly conscious decision making; and suggesting that many of those practices are the product of unconscious decision making, in my view, has allowed White decision makers a means to avoid accountability for their racist decisions. While affirming my views on the impact of overt racism, the speakers at the Equity Summit workshop "Implicit Bias and the Work Ahead" convinced me that looking at implicit bias is another useful way of evaluating racially disparate outcomes in a variety of settings.
The workshop was moderated by Rinku Sen, president and executive director of the organization Race Forward, publisher of Colorlines. Sen explained that implicit bias refers to the unconscious biases humans have about ourselves and other people. These biases influence our behavior not only as individuals, but also affect institutional behavior. Sen pointed out how sometimes White people prefer to talk about implicit bias because it is a socially acceptable way to talk about racism. Thus, programs focusing on implicit bias can help to address structural racism at the institutional level when more explicit conversations about race and racism could threaten to be more volatile. The other workshop speakers Christopher Chatmon, Anne Price, and Michelle Natividad Rodriguez offered examples of how they were combatting structural racism in public education and child welfare systems, and in employer decision making.
Addressing disparities in educational achievement by Black males, Chatmon, executive director of the Oakland Unified School District's Office of African American Male Achievement (AAMA), explained the office's "kingmaker" strategy.  The strategy was developed in response to surveys taken of Black male students.  About 80 percent of students surveyed stated that teachers would not have discussions with them; and when the students were engaged by adults, they were treated like they did something wrong.  The survey also revealed that Black boys wanted more Black male adults in their lives. Consequently, AAMA's kingmaker strategy focuses on portraying successful Black males and increasing the presence of Black adult males in students' lives through Black history classes called "Brotherhood Circles." These classes teach about Black history prior to the era of slavery.  While the program focuses on improving educational outcomes for Black males, Chatmon observed that we cannot improve Black achievement without Black female achievement.
Price, managing program director and chief asset building officer of Insight Center for Community Economic Development, noted that child support systems across the country work to strip men of color of both wealth and personal dignity. She observed that fathers of color were viewed by family court judges and court employees as sperm donors and bill payers, but not as nurturers or role models.  Her work addresses both explicit and implicit bias by highlighting how fathers' failure to make child support payments can lead to jail time, which lowers fathers' chances of gaining future employment and independently supporting their children.  Responding to a question about the shallowness of equity initiatives in the Pacific Northwest, Price observed that in the Northwest "there is a lot of talk about equity but not race," and when discussions of race come up the response is "polite ice."  Price noted there must be intentionality on how processes are actually conducted to eliminate racially disparate outcomes. 
Lastly, Rodriguez, staff attorney at the National Employment Law Project, described her work to address both implicit and explicit bias faced by formerly incarcerated persons entering the workforce. She urged the adoption of multiple strategies to reduce employment discrimination faced by those formerly incarcerated. They include: eliminating checkboxes asking about prior convictions on job applications, "name blind" hiring, limiting the criminal record information considered in the hiring process, and increasing the number of job application reviewers who have received specialized training in how to properly consider past convictions. Rodriquez noted that even though these techniques have the potential to reduce discrimination, there is a tension between the confidentiality of applicants and the need for measurable data to prove the effectiveness of the strategies above.
The three case studies profiled at this workshop all addressed issues that I consider examples of explicit, as opposed to implicit, bias: disparities in educational attainment by Black male students, child support systems that devalue fathers of color, and employment discrimination against formerly incarcerated persons.  The racially discriminatory practices underlying these three issues could be challenged as violating Title VI of the Civil Rights Act, but proof of discriminatory intent is required for a successful court challenge (and intent is nearly impossible to prove). On the other hand, the implicit bias approach enables racial justice advocates to address practices which have discriminatory effects on people of color without having to resort to litigation; and could help educate White decision makers about discriminatory effects of what appear to be "race neutral practices" in a more constructive, less adversarial manner than litigation.