Angela Glover Blackwell in PBS's Many Rivers to Cross: "Personal Attitudes Don't Translate Into Change"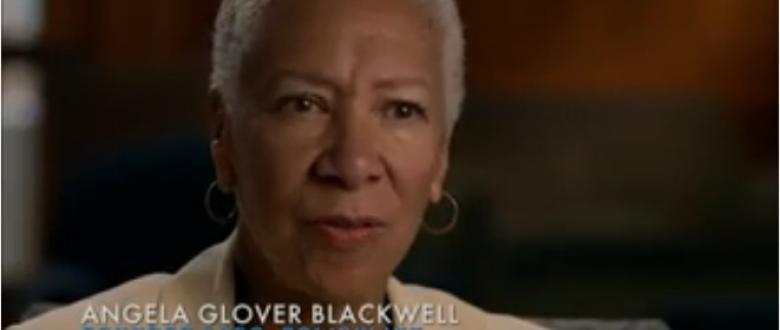 "The journey from the slave ship tmany rivers_agbo the White House, from bondage to full equality, has been long and arduous, replete with despair, but full of joy as well," says Harvard scholar Henry Louis Gates, Jr. at the end of The African Americans: Many Rivers to Cross. The journey, he says, is "still in progress," and "we are continuing together."
The series aired weekly on PBS stations across the country from October 22 through November 26 and is available online at http://www.pbs.org/manyrivers. Written and hosted by Gates, the program documented the trajectory of African-American history from slavery through the election of the first black president of the United States.
The final segment, A More Perfect Union, reflected on the persistent struggle for racial equity, taking the viewer from 1968 to 2013, from the assassination of Martin Luther King, Jr. right up to the continuing inequity faced by black Americans.
In it, PolicyLink founder and CEO Angela Glover Blackwell talked about the intersection of race and class in America. In the 1970s, she said, the black community emerged from the civil rights movement to find a "tale of three cities" where one group had achieved "real greatness" in the upper class, a black middle class had achieved some level of stability, and the largest swath of the black population was poor. The segment noted that poor blacks are still experiencing the greatest challenges in the United States, citing as evidence, high unemployment and high incarceration rates.
While the advancements made in the black community give her hope, Blackwell called attention to the ongoing institutional and structural barriers to achieving real equity.
"Attitudes are improving about race," she concluded. "All the polls show it. The American people actually feel better about people who are different, they feel better about black people…But those personal attitudes don't translate into change. Because the racism now is institutionalized. It's structural."