Mapping Police Violence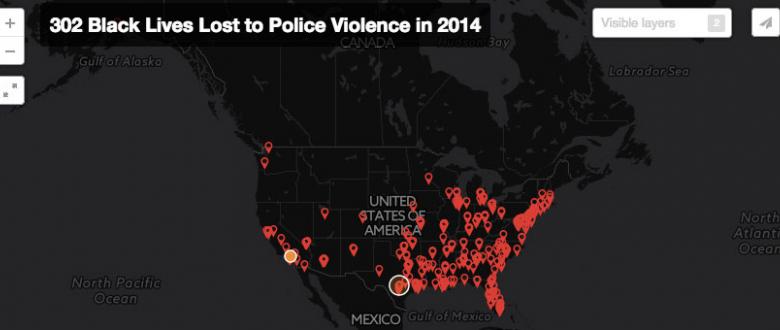 I'm pleased to share a new resource I've developed in partnership with Ferguson activists: MappingPoliceViolence.org. Using a wealth of data from crowdsourced databases, we've been able to identify at least 302 black people who were killed by police in 2014. Sadly, the majority of these folks were black male youth, many unarmed.
Using the data, we've established baseline data tracking national trends in police killings and created a useful tool to help communities evaluate police departments and hold them accountable to ending police violence. Critically, the tool enables users to compare a police department's rate of police killings with similar police departments in terms of demographics and levels of crime. It can be used to support Promise Neighborhoods and other communities' efforts to hold law enforcement accountable to ensuring all children and youth are safe from police violence, and able to reach their full potential.
I hope you check it out, share with your networks, and don't hesitate to let me know how we can adapt the site to best support your work.