Angela Glover Blackwell on Marketplace: Inequality is Bad for Growth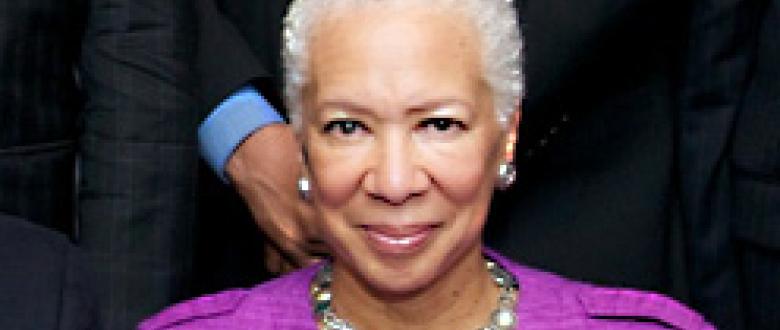 Angela Glover Blackwell, founder and CEO of PolicyLink, talked economics and GDP on Marketplace Morning Report with David Brancaccio this morning.
Crucial to strengthening our economy as our demographics shift? Equity: just and fair inclusion for all.
"If this country wants to have a middle class and be competitive in the global economy, we need to make sure that the people who are going to be the future are ready for the future," Blackwell said.
The discussion explored why inequality is bad for growth, building on the research in the recent book from PolicyLink and the Center for American Progress (CAP), All-In Nation: An America that Works for All, which makes the case for closing racial and ethnic gaps to make our economy stronger for everyone.
"If we had eliminated racial inequities in 2011, the GDP would have been $1.2 trillion higher. Getting people in jobs that pay family-supporting wages, having people educated so that they can get the best jobs that their abilities will allow them to be able to do–these things allow people to create wealth for the nation," Blackwell told Brancaccio on air.
This conversation comes at a pivotal time, as a recent poll conducted by CAP and PolicyLink and funded by the Rockefeller Foundation shows that Americans see our diversity as an asset, and are eager for equitable policies that will help us all access opportunities together.