A National Call to Stop Excessive Force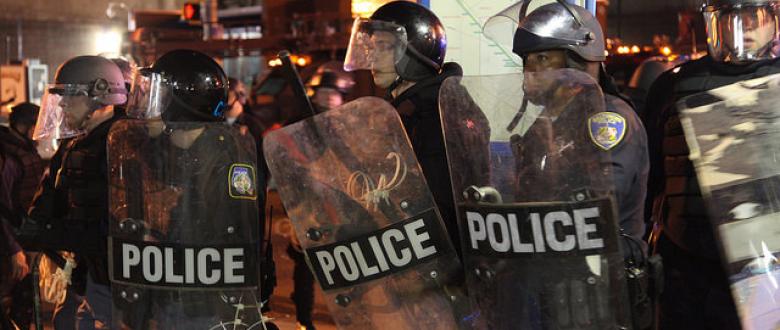 Around the country, a movement led by determined young people of color is reimagining community safety and demanding that the country value Black and Brown lives. As incidents of police violence against people of color continue at an alarming pace, more and more people are refusing to tolerate these atrocities and have, instead, ignited conversations about transforming policing and overcoming systemic racial injustice.
Addressing the disparate treatment of people of color at the hands of police is a preliminary, fundamental step toward creating an equitable society. Those who have dedicated their lives to championing equity for communities of color view this rising movement as critical to advancing sorely needed political and legal changes.
Taken in this context, the U.S. Department of Justice investigations into over 50 city police departments such as Cleveland, Ferguson, and Baltimore, should serve as a call to national action for policy change to end widespread, systemic police abuses in our communities. DOJ investigations demonstrate a disturbing trend - who are the police who routinely engage in excessive and deadly force when dealing with communities of color. The response reinforces what many advocates and residents nationwide have known for decades:
Police departments across the country systematically use unnecessary and excessive force when policing communities, particularly historically African-American communities.
Incidents are not isolated or sporadic but reflect structural deficiencies in investigations, training, and policies that are supposed to protect officers and the communities they serve.
Police leadership often tolerates and endorses abusive behavior.
The internal investigators responsible for policing the police often demonstrate bias and follow orders to protect officers at all costs.
Policy reforms must include legislative and judicial action, and must be monitored and enforced by the courts in order to be effective.