Summit Snapshot: Race, Place, and Datasets: Harnessing Disaggregated Data for Policy Wins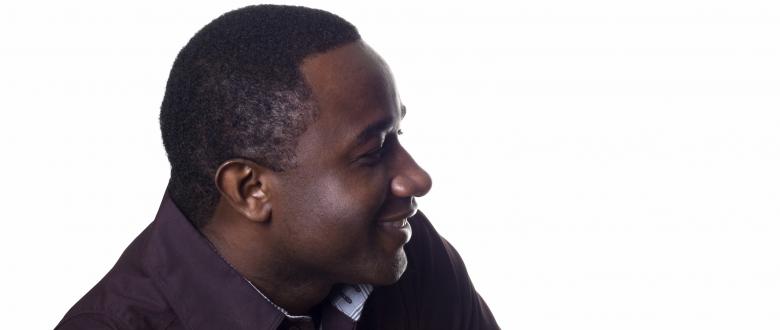 Over the next few weeks, Equity Blog will feature a dozen first-person accounts of Equity Summit 2015. Each guest blog post will focus in on a particular session, plenary, or workshop — offering readers insight into and reflection on the Summit experience.
As a project manager and researcher conducting research on Canada's Black population, learning best practices on how to disaggregate data to bolster policy changes has been essential. In my research for Environics Institute for Survey Research's The Black Experience Project, we have been examining the lived experiences of members of the Black community in Toronto. Over half of Canada's Black population reside in the city; it is a group that experiences many disparities and is often misrepresented in the media and general society. Data collection is one part of a social justice agenda — policy reform and public engagement are others. So I was very excited to see the workshop "Race, Place, and Datasets: Harnessing Disaggregated Data for Policy Wins" in the Equity Summit agenda and made it one of my must-attend events for the conference.
I was quite inspired by speakers Fred Blackwell, Russ Adams, and Sam Sinyangwe and their use of data to move the equity agenda forward. Two of the biggest takeaways for me were their comments: "information is power" and, "every single data point is an individual's story." Disaggregating data by race, class, education, income, age, and geography can reveal hidden trends and experiences of individuals and families. It elicits stories outside commonly accepted narratives. It is also important to provide context to datasets after they've been disaggregated. Context can be used to expose institutional racism, trends of disinvestment, and gaps in opportunity. The panelists emphasized the importance of grounding data to personal experiences, because this act engages groups and creates resonance between the research and a community's values, strengths, and aspirations.
Blackwell, CEO of The San Francisco Foundation, was able to show us how local and national economies have been performing, as well as make projections about future job and population growth. For example, Latinos who have earned a bachelor's degree in San Francisco earn $9 dollars less an hour, on average, than Whites who have the same educational attainment. He was able to demonstrate that although higher education can improve well-being and life satisfaction within racial and ethnic groups, the racial economic gap between groups continues to persist. Blackwell ultimately demonstrated that an increase in equitable job opportunities for the most vulnerable benefits the overall economic growth of the San Francisco Bay Area. Through data, Blackwell was able to make the economic imperative argument for equity.
According to Adams, executive director of the Alliance for Metropolitan Stability, Minnesota's Twin Cities are the Whitest of America's 25 major metropolitan areas. His data showcased the disparities in jobs, income, and homeownership between different ethnicities and Whites. His data showed that Blacks in the region make less than half of the income of Whites and are homeowners at one-third of the rate of Whites. Researching available data on the "available workforce" (as in educated and job-ready individuals), Adams was able to make projections on the impact of equitable hiring along with policy recommendations to ensure that equity targets are met.
As co-founder of We The Protestors, Sinyangwe's research has mapped police violence on a national scale. He pointed out that neither the U.S. Department of Justice nor the FBI were collecting this data at the time he began his research. Additionally, media outlets continue to make incidents of police violence appear isolated. He was able to demonstrate and highlight a rather disturbing systemic trend, identifying the fact that Blacks are three times as likely as Whites to be killed by police nationwide. Seventy-one percent of these individuals had not been suspected of committing a crime. This is important to note, he said, because it's vital to "use data to debunk false narratives." To support the group's Campaign Zero, the collection and use of disaggregated data plays a huge role in making the case that this is a problem and informing suggestions for reform. Sinyangwe passionately stated that the research is "not just data points—these are people."
The panelists agreed that good research is something that others can replicate, but warned that data can be a tool for either empowerment or oppression. They also suggested that researchers should invest in media relationships, because journalists help to broadcast stories that draw public attention to issues. They also emphasized that it is important to walk the media through the story to help them report on data in its truest form. They noted that dense reports are difficult for many to synthesize, including some politicians. Ultimately, they suggested that some people are better able to grasp the data when visuals are employed, like the use of GIS maps or infographics. Concluding the workshop, they all agreed that there needs to be stronger policy agendas that advocate for the disaggregation of datasets.
Sinyangwe reminded us, "We often do a better job at framing the problems, but we need to do the same with the solutions." And for me as a researcher, this is something I will definitely take note of as I move to further the equity agenda through research.