Re-entering and Revitalizing New York's Economy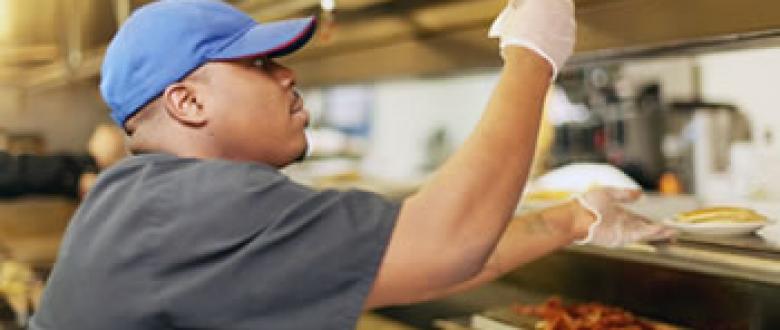 Jason Hargrove has hired more than 25 formerly incarcerated people to work in IHOP restaurants he oversees in New York State. Now he is on the front lines of the nation's first governor-led campaign to persuade more employers to put people with records to work.
Launched by New York Governor Andrew M. Cuomo as a pilot in 2012 and expanded statewide in February, the Work for Success initiative has so far enlisted 1,015 businesses to hire 1,645 formerly incarcerated people. The program mixes old and new media, from billboards to YouTube, with traditional outreach through chambers of commerce to promote the business and economic benefits of hiring people returning to the community, and to address stigmas and biases head-on.
"Men and women with criminal records confront significant obstacles in connecting with the job market," said Alphonso David, New York State deputy secretary and counsel for civil rights and the public face of Work for Success. "Connecting formerly incarcerated men and women to jobs will reduce costs for businesses and the state. We recognize that for the state's economic strategy to be sustainable, it must be inclusive."
In a nation where 700,000 people, disproportionately African American and Latino, are released from state prisons annually, efforts like New York State's are critical for removing job barriers that squander human potential, hurt local economies, and hamper overall growth. Having a job significantly reduces the risk of recidivism, but as many as 75 percent of former inmates nationally are unemployed a year after their release.
With limited opportunity, more than 40 percent of people released from state prisons are re-incarcerated within three years. New York State officials say 40,000 former inmates have been screened and trained and are ready to work.
Successful re-entry and economic recovery
Work for Success grew out of the governor's post-recession push to get New Yorkers back to work. Officials recognized that to succeed, the effort had to be inclusive, with targeted programs to improve job prospects for groups facing the biggest employment hurdles: immigrants, people with disabilities, and at-risk youth, in addition to people returning from prison.
New York State bars employers from refusing to hire someone strictly because of a criminal conviction — they must consider whether an applicant's record bears any direct relationship to his or her fitness for the job. But a survey of 500 hiring executives found that few knew the law, David said.
Nor were most aware of the protections and incentives available for hiring from this population. These include a federal tax credit of $2,400 per hire, six months of free bond insurance, and rigorous pre-employment counseling and training. The state partners with nine nonprofit organizations that have track records for effective job training in a wide range of industries, including food service, construction, weatherization, computer science, and hospitality. The organizations also provide skills training tailored to specific employer needs.
To some extent, Work for Success simply streamlines federal resources available to employers nationwide and amplifies work by community groups to create pathways for successful re-entry. But the governor's imprimatur can help bring such programs to scale. "By making this a statewide priority, we hope to increase exponentially the number of people coming home from New York State prisons and moving into the workforce," said Marta Nelson, executive director of the Center for Employment Opportunities (CEO) NYC, a Work for Success partner that has been engaged in this work for 30 years.
Workplace gems
Work for Success has enlisted employers to appeal to their peers. In videos and interviews, they defuse fears about people with criminal records and describe them as "hidden gems" — skilled, motivated employees who can boost productivity and reduce costs associated with training, absenteeism, and turnover. Franklin Cruz, owner of DEC Green, an environmentally friendly cleaning products and systems company in the Bronx, admits to being "skeptical" when he was approached about hiring someone returning from prison. But he took a chance on one and it worked out so well he hired others.
"My new employees are loyal, devoted to the company, and have played an enormous role in our success," he said.
Hargrove calls his formerly incarcerated employees some of the best workers he has had. "I wish I had more employees just like that." Most Work for Success hires come in at entry level, at minimum wage, but Hargrove points to two men who began as dishwashers and worked their way up, first to line cooks and then chefs.
Although the state emphasizes the business case for making these hires, it is also lifting up the voices of formerly incarcerated people and broadcasting the message that "just because you have a past doesn't mean you shouldn't have a prosperous future."
"I shouldn't have to walk around the rest of my life with a scarlet letter," said Donna Hylton, who now works as an administrative assistant. "I am not the sum product of my incarceration."
Read the rest of the April 24, 2014 America's Tomorrow: Equity is the Superior Growth Model issue.
Subscribe to the America's Tomorrow newsletter.