PolicyLink Applauds RWJF's $500M Pledge to Battle Childhood Obesity and Build Healthier Communities for All Children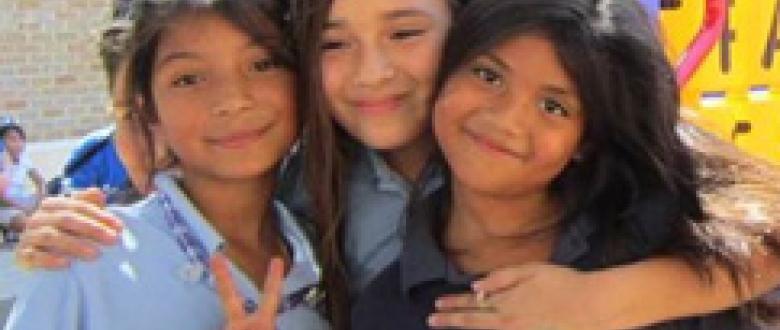 Last week, the Robert Wood Johnson Foundation (RWJF) announced it will commit $500 million over the next 10 years to expand its efforts to ensure that all children in the U.S.—no matter who they are or where they live—can grow up at a healthy weight. Building on a $500 million commitment made in 2007, the Foundation will have dedicated more than $1 billion over 18 years to reversing the childhood obesity epidemic.  PolicyLink applauds the foundation's relentless commitment to this issue and commends the intensified focus this new commitment will take on addressing the disproportionately higher obesity rates among children of color and children living in poverty across the United States.
Today, more than one third of young people, roughly 23 million children and adolescents, are overweight or obese. These rates are even higher among low-income youth and youth of color, who too often lack access to fresh, affordable, healthy food within their neighborhoods. Growing up overweight or obese threatens children's health and future potential, making them more likely to suffer serious health problems, miss school, and experience psychological stress. Thanks to comprehensive action, select districts, cities, and counties throughout the country are reporting modest declines in childhood obesity in recent years, but most other locations continue to struggle and progress against racial, ethnic, and economic disparities in obesity has been limited.   
Through this ten year commitment, RWJF will strengthen its efforts within those places and populations hardest hit by the epidemic, including communities of color and low-income communities. New work will include an expanded focus on preventing obesity early in life by engaging parents, youth, and health care providers to be active champions for healthier environments and communities.
This announcement builds on growing momentum in the fight against childhood obesity over the past few years, including First Lady Michelle Obama's Let's Move! Initiative, the passage of the Healthy, Hunger-Free Kids Act in 2010 to update school nutrition standards, and the creation of the Healthy Food Financing Initiative (HFFI) in 2011, which administers funds to promote access to healthy food. Over the last decade, RWJF has been a leader in supporting nationwide efforts in this arena, including its support for the Healthy Food Access Portal, a resource for planning and implementing healthy food access programs managed by PolicyLink, The Food Trust, and The Reinvestment Fund. PolicyLink also works with RWJF to build more equitable food systems through the Convergence Partnership, a collaborative of funders dedicated to promoting healthy people in healthy places.
PolicyLink looks forward to continuing to work together with RWJF to foster healthy communities, where all children can have access to safe places to play and be active and have access to healthy food to eat.