Six Ways to Build an Equitable Economy in 2013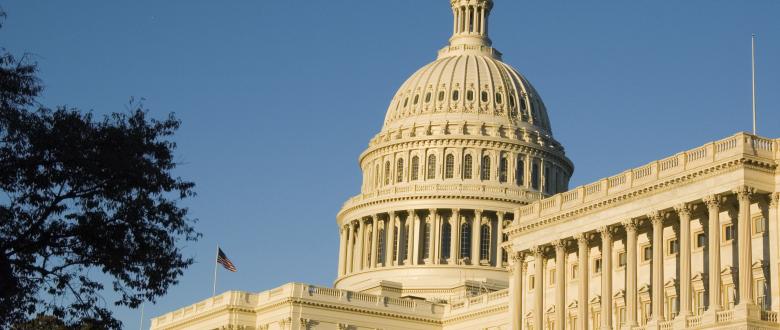 This year, Congress must play a pivotal role in reviving America's sluggish economy. Prosperity and economic security depend on a growth model that harnesses the talents and skills of all our people – in short, a growth model based on equity. Federal policy can lead the way in preparing our changing population for the needs of the global economy and in making investments that maximize the potential of all.
Here's how:
Invest in infrastructure and career pathways.
Why it matters for growth: An equitable, competitive 21st century economy requires up-to-date transportation systems, communication systems, and other vital infrastructure – and training to prepare low-income people and people of color for the jobs these investments would create.
 
Action needed: Addressing our most vital infrastructure needs will cost an estimated minimum of $262 billion a year for the next 10 years and create 2.4 million jobs. The proposed infrastructure bank would move us in the right direction this year – and in 2014, we need a better transportation bill. Proposals to create workforce training partnerships, such as the SECTORS ACT, should be passed to ensure that underinvested communities share in these economic benefits of infrastructure investment.
 
Improve access to healthy food and create jobs in a new Farm Bill.
Why it matters for growth: Supermarkets and other fresh food retail do more than offer communities healthy food choices – they also create jobs, support local businesses, and revitalize neighborhood economies.
 
Action needed: After a last-minute temporary extension of the current bill earlier this month, a new Farm Bill is likely to be passed in 2013. It must include full funding for a healthy foods financing initiative to expand access to business opportunities and jobs in low-income communities and communities of color. And SNAP funding must be preserved and strengthened to provide basic food and economic security for families – an essential for national prosperity.
 
Increase the federal minimum wage and index for inflation.
Why it matters for growth: Low-income workers and workers of color are disproportionately concentrated in low-wage work. Raising the minimum wage is one of the most effective ways to lift working families out of poverty.
 
Action needed: Raising the minimum hourly wage from its current $7.25 to $9.80, as proposed by Senator Tom Harkin last year, would add $40 billion in additional wages and economic activity. For more information about local, state, and federal minimum wage campaigns, click on Raise the Minimum Wage website.
Create a pathway to citizenship for immigrant workers and their families.
Why it matters for growth: In addition to bringing desperately needed relief for an estimated 11 million undocumented immigrants, a pathway to citizenship would create $21 billion to $45 billion in new earnings over the next 10 years, which would increase our GDP by $32 billion to $52 billion.
 
Action needed: Federal immigration policy reform is long overdue. New policy must create a pathway to citizenship for all workers and their families, regardless of educational attainment or current status.
Improve educational outcomes for low-income youth and youth of color.
Why it matters for growth: They are America's future. Today's low-income youth and youth of color will represent a majority of tomorrow's workforce.
 
Action needed: The Elementary and Secondary Education Act (ESEA) outlines federal guidelines for education standards and funding; it was last reauthorized in 2001 as the No Child Left Behind Act. Any reauthorization this year must expand opportunities for children in low-performing school districts by improving academic results and wraparound family and community supports. And funding should be expanded for the Promise Neighborhoods program to ensure that neighborhoods support children's success.
Support equitable regional economies.
Why it matters for growth: The Sustainable Communities Initiative is proving to be an effective tool for regions and communities to plan better local economies that create and sustain jobs. Through integrated planning, communities, government, and business are working together to create vibrant regional economies.
 
Action needed: While $166 million in grants have been made since 2010, the need by regions for more resources is still overwhelming. Congress should fund the program at $150 million in the 2013 budget, as proposed in the President's budget request.