The Return of the (100) Interns: Michael Phillips, Communications Intern Turned New York Litigator and Writer (Class of '04)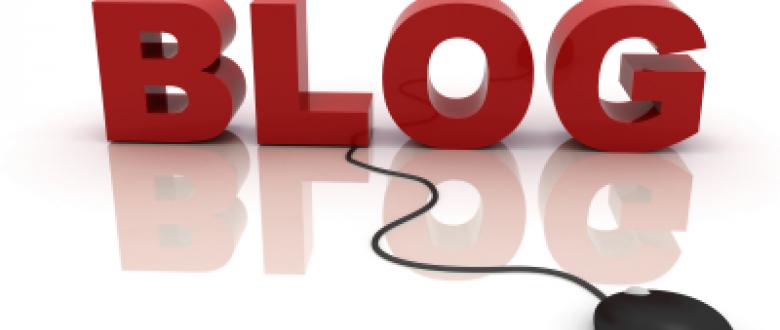 Once a young PolicyLink intern pitching the idea of starting a blog, now a writer for major publications
In the summer of 2004, Michael Phillips stood before the PolicyLink communications team in New York City and pitched a seemingly peculiar idea.  A social media and new media intern with PolicyLink Vice President for Communications Milly Hawk Daniel, Michael had dedicated his summer to researching the latest trends in telecommunications.  He had come across one particular platform that was gaining significant traction in the mainstream media—a platform that had become especially popular during the Bush and Kerry presidential campaigns.  Innovative yet user-friendly, it allowed for immediate publication of news updates and opinion pieces and offered a space for the internet community to literally "comment" on what they had read.
Michael argued that PolicyLink should have a blog.
m phillips blog post
A slide from Michael Phillips' final presentation introducing blogs to the PolicyLink staff in 2004.
"Blogs were considered very novel [in 2004]," laughs Michael on his culminating internship presentation to the communications team, which highlighted peer institutions that used blogs for social change and tools like Livejournal and Blogspot that were popular among teenage girls and political advocates alike.  Michael's final 39-page report included a glossary of the newest internet innovations like "Google," "RSS Feed," and "Blogroll."  "The ideas got good reception and I felt that people cared and listened.  For an intern, it was so important."
And listen they did considering that his profile is being written for, well, a blog.  Nearly a decade later, PolicyLink has evolved its communications strategy to include an Equity Blog, a Twitter account, and a Facebook page.  Meanwhile, Michael, now a litigator for Manhattan-based law firm Fensterstock & Partners LLP, has carved an eclectic career in writing and public advocacy.
Michael had come to PolicyLink after completing both his undergraduate studies at New York University and a research project at the Clinton Foundation where he had contributed to the former president's autobiography, My Life.  It was at PolicyLink and with the support of Daniel that Michael learned extensively about the intersection of equity, advocacy, and communications strategies.
"We take social media for granted today," remarks Daniel on the trajectory of both Michael and the PolicyLink communications strategy.  "For some, it's hard to remember life before Twitter and Facebook, let alone a time when blogs weren't in vogue.  In 2004, Michael came into our lives in the New York office and pulled us into a world beyond websites where blogs were the coin of the realm.  And we've been moving forward ever since.  We always knew he was destined for great things—in technology, in social justice, and in life."
Michael went on to receive a graduate degree from King's College in London (while toting a London A to Z Guide given to him as a PolicyLink going-away gift) and a law degree from Emory University.  In his career as a litigator, Michael works to bridge justice and legal systems.  Among the cases in his "located on Wall Street, but not of Wall Street" practice, Michael represents several U.S. servicemen who had lived at Camp Lejeune—a North Carolina Marine Corps Base with water sources that, for decades, had been allegedly contaminated with dangerous chemicals.  Consequently, many former residents were diagnosed with cancers that may have been caused by the base's drinking water.  In his approach with cases such as Camp Lejeune, Michael remarks of the justice system,  "[The work] is fulfilling….[but] the law can be unjust.  It needs to be interpreted the right way."
From his foundation in communications and research to his role as a legal advocate, Michael hopes to continue his justice work through writing and public advocacy.  He has already written extensively about the intersection of law and technology.  Several of his pieces, which tackle complex intellectual property and tech privacy issues, have been published by the New Yorker and Buzzfeed—featured, of course, on their blogs.