The Return of the (100) Interns: The PolicyLink Summer Program and Beyond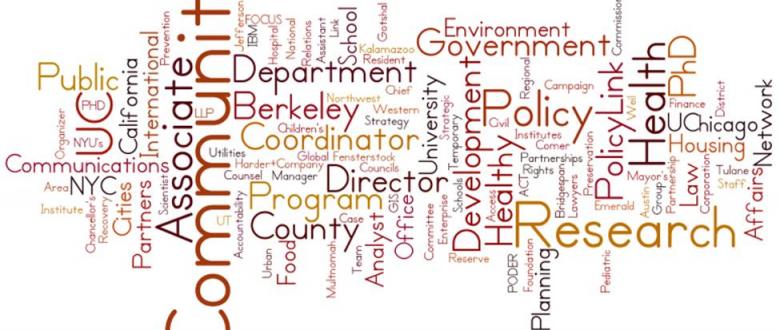 This post was written by Jennifer Nguyen
The intern is synonymous with coffee making, endless copy jobs, and stockpiling free food at organizational functions.
At PolicyLink, however, interns directly engage with the organization's mission of advancing economic and social equity.
Since the year 2000, more than 100 graduate students from schools across the nation have completed the PolicyLink internship program, cultivating their leadership, research, and organizational skills over a period of eight to 12 weeks. On the eve of the organization's 15-year anniversary, PolicyLink will present a series of posts featuring former interns and employees who have gone on to become executive directors of community organizations, elected government officials, regional and city planners, educators at universities across the nation and, in many cases, directors and associates of PolicyLink itself. The profiles embody 15 years of leadership in the movement for equity in America – a narrative not of filing papers and answering phones, but of people working for just, fair, and green inclusion.
The vast, diverse, and talented alumni base is not a mere byproduct of the organization's work—it is the work itself. As PolicyLink Founder and CEO (and former ACLU and NAACP intern) Angela Glover Blackwell explains, the organization's tagline, Lifting Up What Works®, applies not just to the field but to talent as well: "As a policy organization, our desire for equitable policies is one in which a single organization can only do so much. I am proud when our employees go on and influence other fields…I'm proud to see people who have grown and learned from our organization bring the equity approach elsewhere—it makes the work sustainable and scalable."
Next week, the first post will feature Jonathan Malagon, a 2012 PolicyLink intern and graduate student at UC Berkeley's School of Public Health. Jonathan is a former English Language Learner (ELL) teacher who worked in the Watts neighborhood of South Los Angeles. In the weeks to come, we will highlight other PolicyLink alums turned professors, lawyers, and policymakers. Stay tuned!