Summit Snapshot: Transforming School Discipline and Boosting Achievement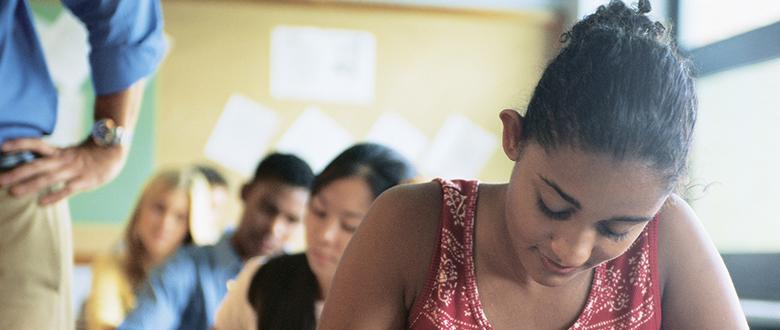 Over the next few weeks, Equity Blog will feature a dozen first-person accounts of Equity Summit 2015. Each guest blog post will focus in on a particular session, plenary, or workshop — offering readers insight into and reflection on the Summit experience.
Dara Baldwin, Senior Public Policy Analyst, National Disability Rights Network, Washington, DC
This was my first time attending the PolicyLink Equity Summit. It was an amazing experience to be around so many people who feel the same way as I do about equity and social justice. The City of Angels was alive with many forward-thinking, innovative, and conscientious people the week of October 27, 2015.
This year's theme, "All in for inclusion, justice, and prosperity," was especially poignant for me in my work in disability rights.  All too often, the inclusion of people with disabilities is not part of movements for justice and prosperity. Disability rights are usually an afterthought and the many dedicated disability rights advocates across this country are often left out of the social equity conversation.  But through the work of the Transportation Equity Caucus, which is convened by PolicyLink and the Leadership Conference on Civil and Human Rights, the National Disability Rights Network (NDRN) has been able to engage with social justice advocates across the board, building relationships that foster the inclusion of those with disabilities.
It is through this work that I was invited to be a panelist on the "Transforming School Discipline and Boosting Achievement" workshop at the Summit. In this panel, we discussed school discipline and the inequitable treatment of students of color around punishment for acts of truancy and "willful defiance." The room was filled to capacity with people standing around the back wall. There was a vibe of intense and overwhelming interest in the topic. The conversation was heightened by a video of a young girl at a school in Spring Valley, South Carolina, being forcibly removed from her desk and dragged across the floor by a school resource officer (SRO). The video had just gone viral the day before the panel, raising key questions about the role that school discipline plays in thwarting achievement for students of color.  
In this session, I presented information about the data on students with disabilities and how these types of punishments are becoming the norm for them, especially for students of color with disabilities. It was also an opportunity to discuss the NDRN policy recommendations on SROs. We recommend that the U.S. Department of Education and the U.S. Department of Justice develop a guidance document on this important and timely topic as soon as possible, and enforce all relevant statutes, regulations, and policies to prevent injury and the violation of student rights.
The session included an interactive discussion that offered solutions to the issues presented. I also made sure to discuss the importance of voting and that in order to accomplish our goals we must start voting for people who think about equity in the same way as the thousands of attendees at this Equity Summit.  I hope that all in the room left with the same sense of inspiration that I had when I returned from the Summit.  School is not supposed to hurt as we made clear in our rallying cry and call to action: "No Justice, No Peace." It is time to improve the treatment of our children in schools.