Transportation Equity Back on Track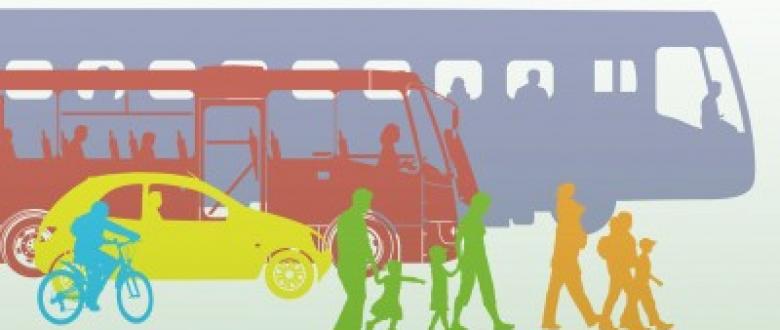 This month, as we commemorate the life and work of Rev. Dr. Martin Luther King, Jr., I noted with pride that Dr. King lifted up transportation as an economic and social equity issue. He wrote, in an essay titled "A Testament of Hope":
"Urban transit systems in most American cities, for example, have become a genuine civil rights issue – and a valid one – because the layout of rapid-transit systems determines the accessibility of jobs to the black community. If transportation systems in American cities could be laid out so as to provide an opportunity for poor people to get meaningful employment, then they could begin to move into the mainstream of American life."
The inequity and inadequacequitycaucus_graphx-400x206y of the transportation system that Dr. King pointed out nearly 45 years ago, still plagues America today. According to the U.S. Department of Treasury, transportation expenses for households in the bottom 90 percent income bracket are twice that of those in the top 10 percent income bracket. And we have become aware of other equity issues related to transportation, namely that low-income people, women, people with disabilities, and people of color are not gaining employment or government contract opportunities in the transportation sector.
This simply should not be. The good news is that Congress has the chance to chart a new course.
Earlier this month, the House Transportation and Infrastructure Committee held a hearing in Washington, DC to begin work on the federal legislation which serves as the blueprint for our nation's transportation systems. With the current legislation, set to expire September 30, 2014, Congress has major work ahead to pass a new, long-term transportation bill before the fall deadline.
This week, over 50 national, state, and local organizations called on Congress to take up the charge of ensuring that all people share in the economic and social benefits of federal transportation investments. Together, these groups urge Congress to adopt the following policy approaches to create a more equitable transportation agenda:
Preserve and expand existing programs that fund essential transportation options – including public transit, bicycle paths, and sidewalks;
Leverage data collection and performance measures to ensure transportation projects benefit all; and
Expand access to transportation jobs for lower-income people, women, people with disabilities, and communities of color.
To learn more, check out their statement which was submitted to Congress this week.
These organizations are members and/or allies of the Transportation Equity Caucus. The Equity Caucus, formed by the nation's leading civil rights, social justice, economic justice, faith-based, health, housing, labor, tribal, women's groups, and transportation organizations, is driving transportation policies that advance economic and social equity in America.
To learn more about the Equity Caucus, please contact the co-chairs: Anita Hairston, PolicyLink, 202.906.8034, anita@policylink.org or Lexer Quamie, The Leadership Conference Education Fund, 202-466-3648, quamie@civilrights.org.