Year of Action for Building Family Financial Security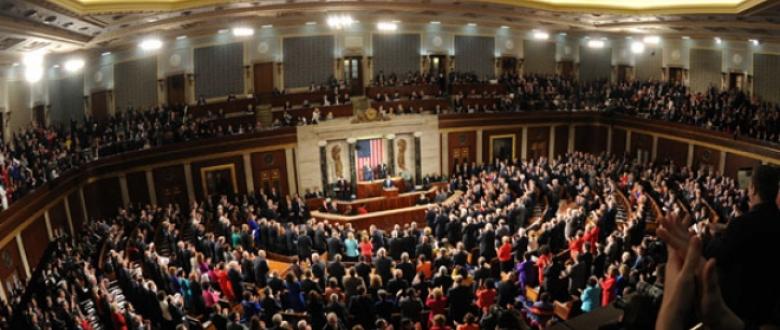 The State of the Union address gave a glimpse into how the Obama administration is tackling income inequality in this country. While it's a strong base to build from, we must acknowledge growing wealth inequalities, and pivot to action. Increasing the minimum wage and expanding the Earned Income Tax Credit, for example are critical improvements for family income, but income alone does not necessarily lead to financial security.
Financial security is dependent on families having the opportunity to save and invest in their future. Whether it be for a college education, retirement, purchasing  a home, building a  business, or saving for a potential emergency. These are all ways families grow their ability to live beyond paycheck to paycheck and translate income into economic mobility over generations.
Addressing the wealth gap in this country is a longer-term solution to getting household balance sheets in the black and creating sustained economic growth. If we're interested in a more equitable, sustained economic growth—where all families participate and prosper—we must tackle the racial wealth gap.
From childhood to retirement, there are several next steps on our checklist to support the administration's goals. Check out great suggestions from our partners across the field:
Increasing Income for Families
Minimum Wage Increases: This is a great win for working families. Let's create ways that families can use this additional income to make ends meet, pay down debt, and invest in their future. Programs that encourage saving and match contributions will be great ways to convert wage increases into longer-term financial health.
Tax-time Benefits: The Center on Budget and Policy Priorities (CBPP) has compelling data about the importance of the Earned Income Tax Credit (EITC). President Obama mentioned expanding EITC to single workers without children. CBPP research shows that 27.5 million low- and moderate-income working families received EITC in 2010. This benefit went beyond just being an income support; it has also been shown to improve school performance and test scores, just to name a few positive multigenerational outcomes.
The National Community Tax Coalition shares how to strengthen EITC at the federal level.
Building Assets That Close the Wealth Gap
Retirement Security: President Obama outlined a new savings vehicle, myRA, to open opportunity for the millions of workers who work for companies that do not offer a retirement benefit. The National Institute on Retirement Security shares that "only 54 percent of black and Asian employees and 38 percent of Latino employees age 25-64 work for an employer that sponsors a retirement plan, compared to 62 percent of white employees."
Learn more from the Center for American Progress about myRA and opportunities to push Congress to increase retirement security for all workers.
Early Childhood Education: Data consistently show high-quality early childhood programs lead to better performance in school, lower likelihood of needing special education services, increased likelihood of college attendance, is associated with earning higher wages, and makes children less likely to participate in the criminal justice system. Unfortunately, low-income children are less likely to have access to quality child care and early education than wealthier households. As the President convenes advisors on the issue, we urge learning from promising practices that improves school readiness skills, builds a foundation of financial literacy for parents and children, and invests in child care workers with fair wages and training opportunities.
Homeownership: The State of the Union address did not mention the key role that homeownership plays in economic mobility for families. While disappointing, there is still work to be done to further fair housing. See recommendations from the National Fair Housing Alliance and view a piece from the New America Foundation on how to encourage low-income renters to save as a way to step out of housing assistance.
Other proposals like investing in small businesses and reducing the costs of higher education are also noteworthy from the State of the Union. They also serve as a down payment on what we hope to be a larger agenda on closing the wealth gap and addressing racial inequities in our current systems.
For the latest resources, events, and news from the asset-building field, visit: http://www.accesstofinancialsecurity.org/
Follow @solanarice on Twitter.