California Policy Update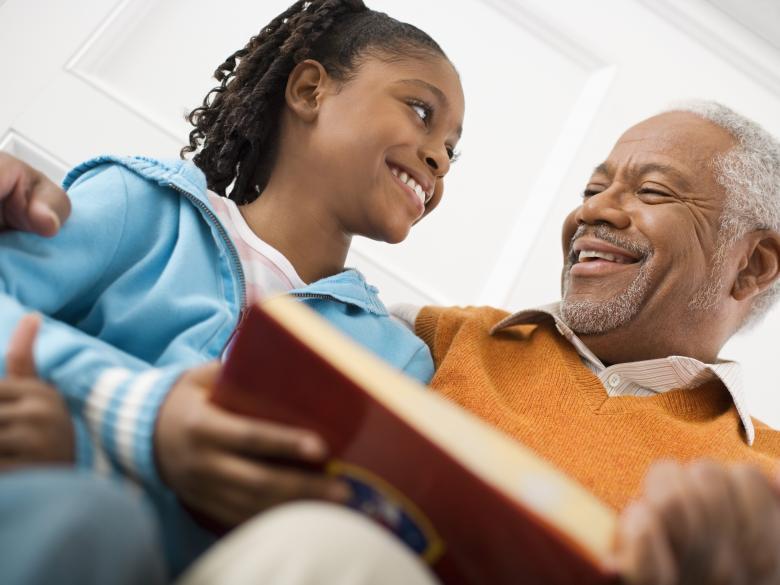 As California reaches the midpoint of the 2014 legislative calendar, equity coalitions across the state are working hard to advance policies that invest in low-income communities and communities of color — efforts essential to achieving a healthy and prosperous California.
Many of these policies are bills intended to protect and empower our: (1) workforce, which requires better and more accessible job training; (2) young people, who need higher-quality schools and improved opportunity to be safe and healthy; (3) displaced residents, who lack affordable housing close to public transportation; and (4) vulnerable communities without adequate infrastructure and most threatened by environmental damage, including challenges caused by the ongoing drought.
Other efforts focus on increasing equity through the budgetary process. For example, two alliances are working to ensure new cap-and-trade revenues are used to help create healthy, sustainable communities: the SB535 Coalition and the Sustainable Communities for All Coalition. And Equal Voice for Southern California Families is calling for a Sunny Day Fund that would reallocate money to safety net and education programs that was lost during recent budget cuts and austerity measures.
Finally, some advocates are working to build support for November ballot initiatives, like The Safe Neighborhoods and Schools Act of 2014, which applies a common-sense solution to the issue of public safety. The Act would modify low-level, non-violent crimes, such as petty theft or simple drug possession, from felonies to misdemeanors, freeing up public money to be spent on schools, mental health treatment, and victim services.
If you are interested in taking action on these and other efforts to bring equitable policies to California, please email ceq [at] policylink.org.
Click below for more information about various equity coalitions' legislative slates:
Alliance for Boys and Men of Color
California Equity Leaders Network
California Environmental Justice Alliance
On the Ground in Los Angeles: CDTech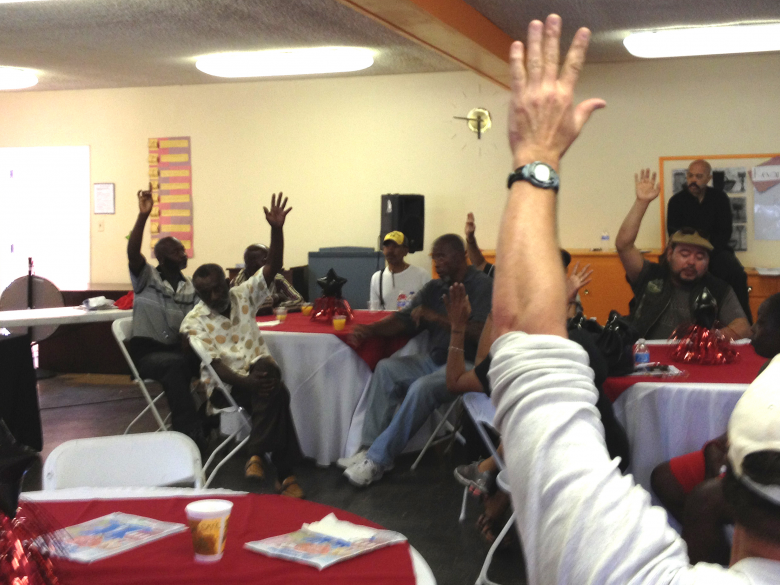 The name "South-Central" once evoked images of Los Angeles neighborhoods riddled with crime and gang violence — images largely found in biased, one-dimensional media coverage. It was a stigmatizing label that ignored the region's diverse, vibrant neighborhoods.
Today, South Los Angeles, as it's officially now known, is further changing the narrative, becoming a "high capacity" community through the support of the Community Development Technologies Center (CDTech) — a nationally recognized nonprofit acting as a community development catalyst in low-income communities throughout the city.
CDTech aims to equip South Los Angeles residents with the training, strategies, and programs they need to be leaders and organizers empowered to improve their neighborhoods and grow their local economies. This broad vision and ability to trigger self-sustaining activity within both the community and economic development fields is what makes CDTech unique among community-based organizations in the area.
Achieving these intersectional goals in today's rapidly changing South Los Angeles means residents must confront two ongoing dynamics in the community: large-scale redevelopment in downtown Los Angeles and the University of Southern California's (USC) extensive expansion project. Both bring the potential for much-needed investments and can cause the community to be a more desirable place to live or start a business. Ultimately, this is also driving up rents and increasing gentrification and displacement in South LA.
Benjamin Torres, CDTech's president and CEO, views these challenges as an opportunity.
"We partner with local businesses and anchor institutions, like USC, hospitals, and downtown developers, so we can be at the table during the planning phase and train residents to take advantage of opportunities," said Torres.
One of the ways CDTech helps to create opportunities is by collaborating with like-minded organizations, such as the United Neighbors In Defense Against Displacement (UNIDAD) coalition, to negotiate community benefits agreements, contracts between anchor institutions and the community that aim to ensure development is equitable and often reserve a certain percentage of newly created jobs for community members.
In order to get residents ready for these and other opportunities, CDTech offers workforce training programs that prepare community members for careers in a number of growing sectors, such as the health, enterprise development, and community development sectors. One such program stems from a community benefits agreement requiring a major developer to incorporate a local hiring plan as part of an upscale student housing development. CDTech works with community youth and longer-term unemployed adults to prepare them for the jobs that will be created.
CDTech also creates pathways to career opportunities tied to community change work in South Los Angeles, partnering with nonprofits in the area to hire qualified community members who may face traditional barriers to employment, such as prior incarceration.
"People walk in just wanting a job, but they leave thinking about careers that serve and transform the community," said Torres. "Ten people [who attended CDTech's training program this spring] are already employed — these were marginalized, disconnected folks."
Perhaps most emblematic of its comprehensive approach, CDTech partnered with Los Angeles Trade Technical College to develop the innovative Community Planning and Economic Development Program, the only state-approved associate's degree program of its kind at an accredited community college. The program focuses on training and empowering students to rebuild the economic, physical, and social infrastructure of their own communities through "resident-driven, value-guided resident empowerment."
Today, CDTech is working with partners in cities like Oakland and Fresno to replicate the successful program across the state.
"We are building community power by allying with government and educational institutions, businesses, nonprofits, and neighborhood councils," said Torres. "People here have increasing opportunity, hope, and a commitment to the area. They are changing the conversation about South LA."
Celebrating Emerging Equity Leaders: Seng So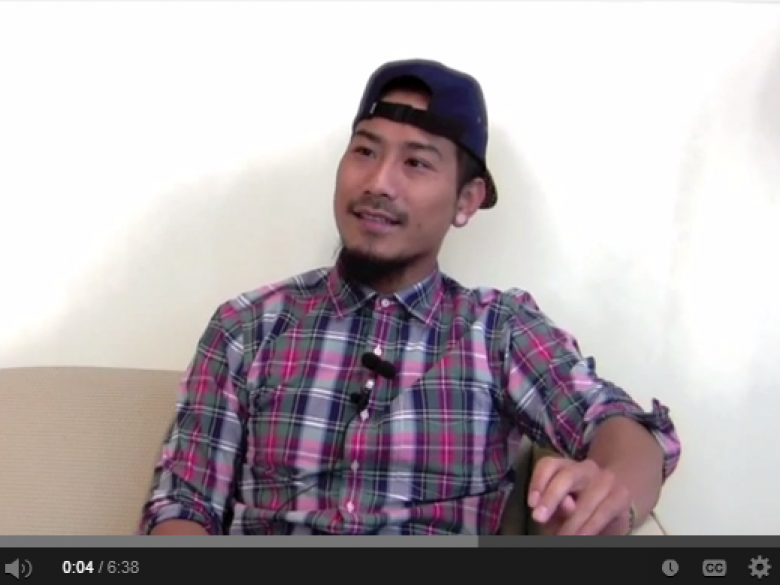 This quarter, we acclaim the work of Seng So, a youth organizer with the Young Men's Empowerment Program at Long Beach-based Khmer Girls in Action. Seng coordinates Southeast Asian American student action on a campaign to improve school discipline policies and works with Southeast Asian boys and men of color to confront a variety of issues, including masculinity, patriarchy, and sexism.
Infographic: Sunny Day Fund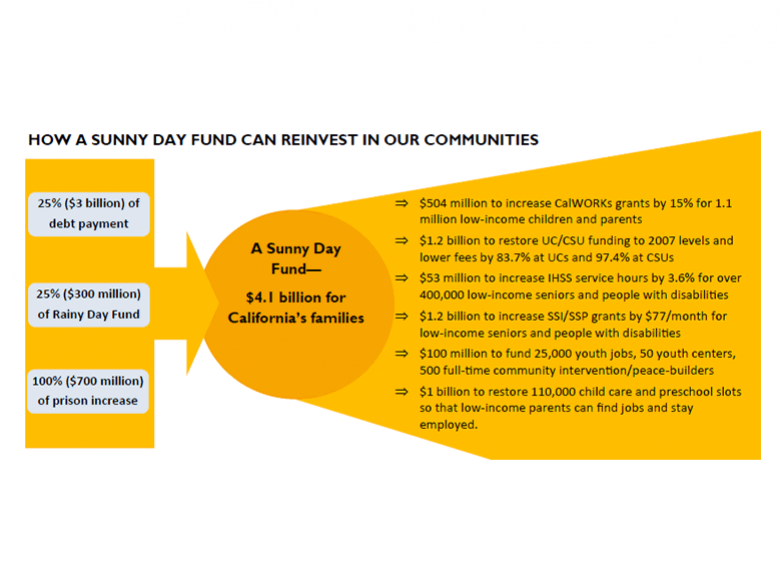 The Equal Voice for Southern California Families coalition is calling for the state to fight poverty through a Sunny Day Fund of $4.1 billion for California families. The infographic above explains where in the proposed state budget the revenue would come from and where it would be invested. For more details, click here.