California Policy Update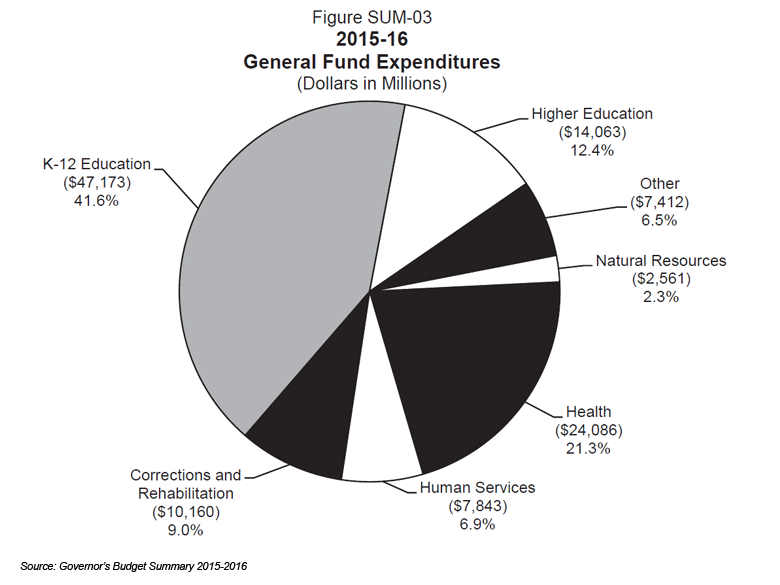 Equity Analysis of the Proposed 2015-2016 Budget
For the past year, California has continued to secure revenue that exceeds projections, allowing Governor Jerry Brown to balance the state's budget while restoring some of the cuts to social services made during the recession. As a result, the governor's 2015-2016 proposed budget optimistically reflects stable revenue and a lack of fiscal turmoil. Recognizing that our state's future prosperity depends on investing in California's increasingly diverse population, the budget proposes laudable investments in workers, education, health care, and the environment.
However, this year's proposal misses some chances to advance equity, not going far enough to rebuild the public systems and services that were underfunded during the recession, and not sufficiently leveraging investments in low-income communities and communities of color to maximize the state's potential. The legislature recently started holding hearings on the proposed budget and should urge the governor to take advantage of these opportunities in his revised proposal, issued in May.
For more analysis, read our full equity overview of the proposed budget, which focuses on four key priorities: 1) creating communities of opportunity through schools and workforce; 2) developing sustainable and equitable communities through infrastructure investment; 3) ensuring healthy communities through broader health-care implementation; and 4) supporting community-based alternatives to incarceration.
On the Ground: Residents United Network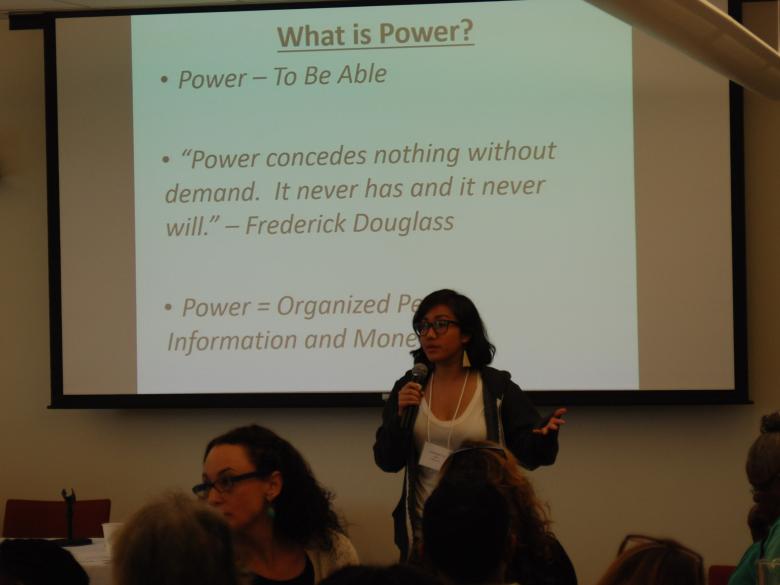 Image courtesy Residents United Network
Opportunities for success depend on having access to a safe, stable, and affordable place to live. Yet homelessness is an escalating crisis in our state — while a million Californians currently rely on housing with affordability requirements, there is not enough affordable housing for millions more who need it.
In 2014, Housing California — an advocacy organization dedicated to fighting homelessness — came up with a strategy to help tackle this issue by asking, "What if the one million Californians living in affordable housing organized to advocate for housing and healthy communities for all?" With Center for Community Change and other national and statewide partners, Housing California launched the Residents United Network (RUN) — a statewide network of residents, service providers, and developers focused on organizing and developing leaders among residents living in California's affordable housing.
According to RUN statewide coordinator Constance Slider Pierre, "We are not winning on making our communities better for low- and moderate-income families to live in the state of California. We'd like to make them whole and healthy communities, but the great changes we're seeing are in the name of gentrification and displacement."
While RUN is concerned with state policy affecting affordable housing and related issues, its first priority is developing skills, tools, and power for residents in local communities in five regions — San Diego, Los Angeles, Fresno/Central Valley, Sacramento, and the San Francisco Bay Area.
"Our goal is to focus on residents," said Pierre. "We recognize that folks are coming from all skill levels. We know that everyone in the network won't end up being a leader as we define leadership in organizing, but we need everyone to be engaged."
According to Pierre, RUN is unique because its members understand first-hand how important — and challenging — it is to secure an affordable, clean, decent, stable place to live, and can easily identify people in their networks who need the same.
"In low-income communities and communities of color, the tentativeness of housing is often an issue," said Pierre. "But with stability comes traction — this gives our members an opportunity to move a progressive and aggressive agenda to secure a dedicated source of affordable housing in California."
Among RUN's issue areas are voter registration and education, park clean-ups, ensuring equitable transitions from public to private housing, recapturing funding that was once earmarked for affordable housing, and improving living conditions. This year, it also plans to advocate for a state housing tax credit, a mandate that insurance companies insure Section 8 tenants, and on-campus housing — particularly focused on homeless youth.
Despite its wide array of policy concerns, RUN's emphasis is on leadership development.
"We're really hoping to cultivate leaders," said Pierre. "I would like to see leaders that go from leading within their buildings and communities to lead in cities and even an elected position at the community or state level. There are many gems of people who don't have the skills, training, or networks of people to support them. We're hoping RUN can provide these things to push leaders to the forefront."
Celebrating Emerging Equity Leaders: Alex Fallman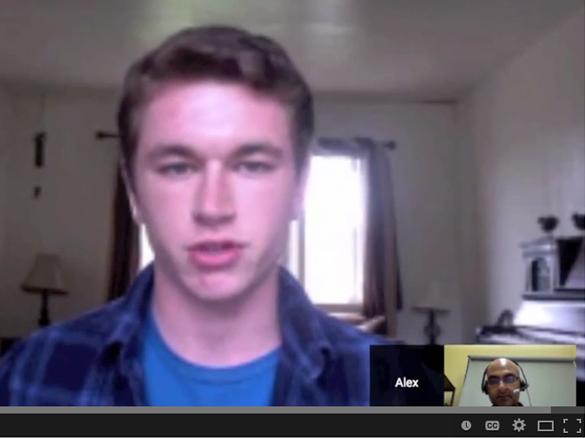 This quarter, we highlight the work of Alex Fallman, an organizer with the True North Organizing Network. True North Organizing Network organizes families, elders, youth, and other individuals from diverse faith traditions, races, cultures, and economic capacities in Northern California's tribal lands and in Del Norte and Humboldt counties to identify and address pressing issues affecting their communities.
Infographic: How a Bill Becomes a Law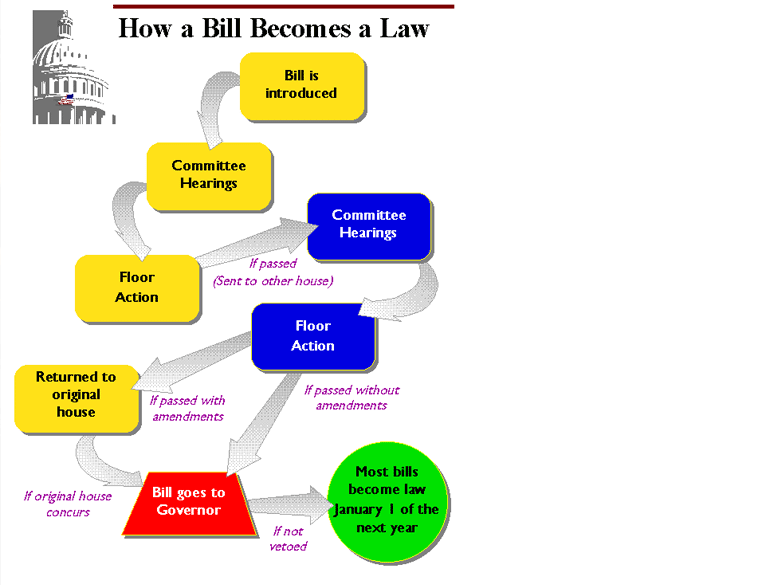 The California legislature has started its 2015 session and is considering hundreds of bills that would impact equity in the state. This infographic depicts the path a bill must take to become California law.