From Grand Rapids to New Orleans: Breaking the Prison Cycle By Hiring Former Inmates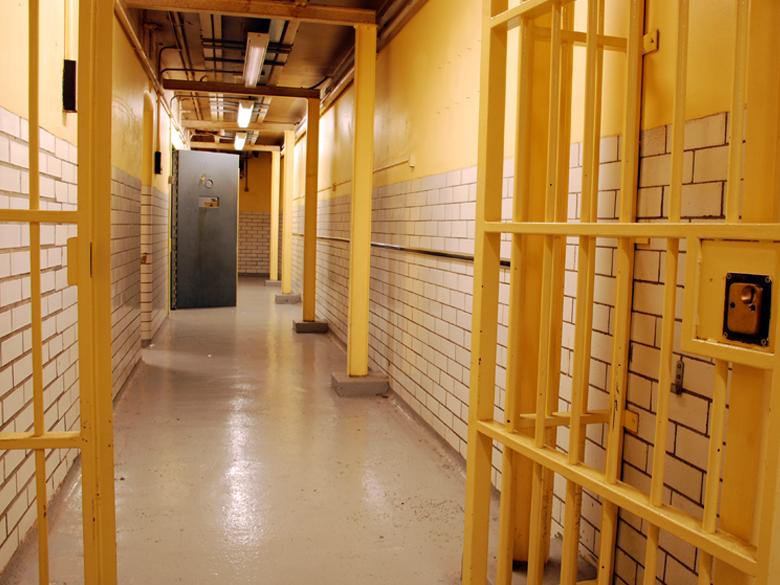 By Courtney Hutchison
Larry Thomas is an ambitious guy. In hopes of becoming an electrician, he spent two years studying nine hours a day, five days a week, providing electrical repairs for free to gain experience. Recently he's celebrated his one-year work anniversary at Frischhertz Electric, in New Orleans, where he works as an electrician apprentice.
From this vantage point, Thomas's story looks like the American dream — small-town kid works hard to build a better life for himself and his kid. Thomas, originally from Marrero, Louisiana, has performance reviews filled with descriptions like "hard worker," "quick learner," and "eager to advance himself." Though he has four more years of apprenticeship before he can become a full electrician, his future looks bright.

If you look closer, however, a different — and arguably more important — story is playing out. Just a year ago, Thomas was serving time on a burglary conviction at the Louisiana State Penitentiary in Angola, which is the largest maximum security prison in the nation. His years of study took place behind bars, his teachers were other inmates certified to do so, and his hands-on experience came from rewiring prison security cameras. Now he is a model employee, at the forefront of a new program that connects inmates directly to trade positions on the outside. Frischhertz Electric and more than two dozen other local businesses are clamoring for more employees just like him.
Read the full story at Co.Exist.
Criminal Justice Advocate Dorsey Nunn Receives White House Champion of Change Award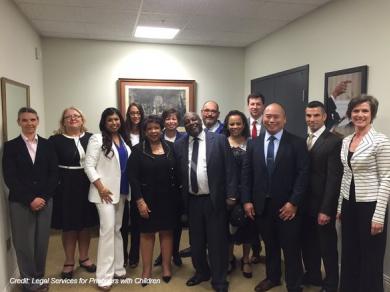 Dorsey Nunn (center) with Attorney General Loretta Lynch and the other Champions of Change award recipients.
By Courtney Hutchison
Dorsey Nunn, long-time advocate for the human and civil rights of formerly incarcerated Americans, was awarded the White House Champion of Change award last week in recognition of his "ban the box" campaign, which works to end structural discrimination against former inmates. Nunn is executive director of Legal Services for Prisoners with Children (LSPC) and co-founder of All Of Us Or None, a national movement of formerly incarcerated people speaking in their own voices and working for their human and civil rights. Nunn was one of 10 individuals selected to receive the award, which showcases local leaders working to empower their communities.
Though nearly 70 million American adults have a criminal record, those re-entering society often face staunch discrimination that makes it difficult for them to find a job, secure housing, or access financial services. Through their ban the box campaign, All of Us or None has advocated nationally to remove questions about prior convictions from applications for jobs, housing, public benefits, insurance, loans, and other services. Thanks to this campaign — and the many local spin-off campaigns it has inspired — 100 cities or counties and 18 states have removed questions about conviction history from their public employment applications.
PolicyLink was honored to feature Nunn during the 2015 Equity Summit, where he presented tactics to reduce mass incarceration and reduce recidivism.
"Dorsey Nunn is an inspiring and courageous leader who has worked tirelessly to fight discrimination and connect former inmates and their families to the resources and opportunities they need to thrive," said Angela Glover Blackwell, president and CEO of PolicyLink.