A Loan Fund Committed to Not Just Jobs, But Good Jobs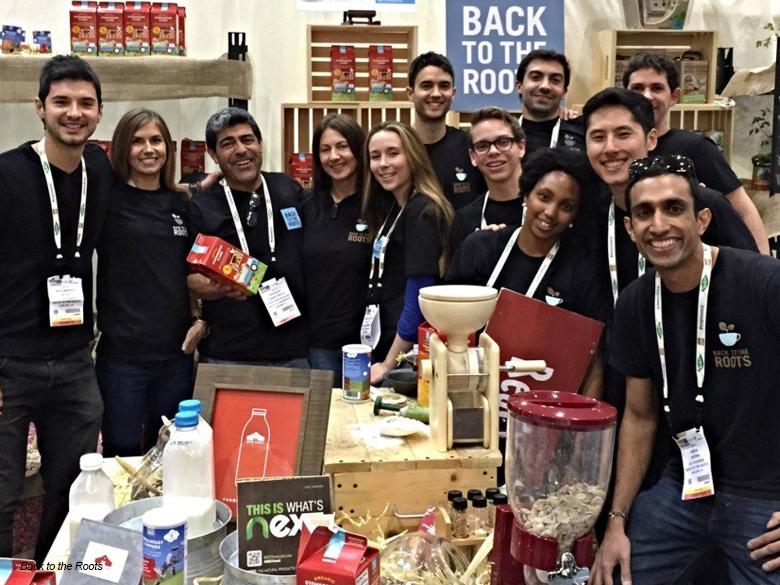 Good jobs are the bedrock of a thriving community. While millions of new jobs have been added to the economy in the years since the recession, these jobs have not necessarily delivered on the promise of economic recovery for the communities that need it most.
This is the crucial challenge that an innovative new philanthropic venture is taking on in Oakland, California. By providing growth capital and hands-on technical assistance, Fund Good Jobs aims to marry two important goals: first, provide much-needed funding to small businesses with the potential to scale, and second, enable and incentivize these businesses to provide quality job opportunities. In the process, the group hopes to change how traditional capital markets invest in businesses, and turn around an economy that is stalling from a lack of good-paying jobs.
"We wanted to change the investment and financing space for small business," says Sean Murphy, president and managing director of Fund Good Jobs. "We chose the name 'Fund Good Jobs' because we want to highlight our mission from the beginning."
Working with local entrepreneurs through the Bay Area-based business development organization Inner City Advisors, Murphy says he witnessed first-hand the many barriers to growth that local businesses face. Too small for standard venture capital investments and too large for micro-financing, these businesses often lack the capital, mentorship, and networking connections necessary to realize their potential as engines for local jobs.
"The companies we invest in may not be the next Twitter, but are good businesses that can create good jobs locally," says Murphy.
What defines these "good jobs"? Through discussions with those in the community, Murphy says that Fund Good Jobs has developed an evolving definition of this goal, including pay at a livable wage for the area, health-care and retirement benefits, opportunities for professional development and wealth building, and a positive work culture. Through a partnership with local workforce agencies, Fund Good Jobs and Inner City Advisors connect businesses to qualified candidates who are unemployed or underemployed, to ensure the jobs go to the people who need them most, and to maximize these businesses' economic impact in low-income communities.
Founded in 2013, Fund Good Jobs has invested $1.1 million in three Oakland-based businesses, leveraging a combination of private and philanthropic funds. They estimate that these businesses, which are all owned by women and people of color, have created 75 full-time, part-time, direct and indirect jobs in the area.
One such job went to Osvaldo Casalongue, a former surveyor from Los Angeles who lost his job during the recession.
"Construction stopped [and] it was very difficult to find a job," he says. Then in October 2009, he came to work in an Emeryville warehouse for Back to the Roots, an urban farming company that was Fund Good Jobs' first investment recipient. Casalongue is now the warehouse manager, overseeing the operations team for the company, which makes at-home mushroom and aqua-farming kits, as well as locally sourced breakfast cereals.
Making job growth work for those left behind
Despite a growing job base following the recession, many Americans are still struggling to regain a financial foothold.
The jobs that are coming online pay less and often require a different skill set than those lost during the recession; they also tend to be located farther away from the low-income communities and communities of color who need them most. As a result, unemployment rates within these communities remain disproportionately high and nearly half of American households have seen their incomes continue to fall in post-recession years.
These statistics are a sobering reminder that the sheer number of jobs is not always as important as the quality of those jobs, and who can access them.
Back to the Roots is a good example of the way that Fund Good Jobs has sought to tackle this issue by partnering with businesses that already have a commitment to local impact — "in their DNA," as Murphy puts it — and then helping them create more, and better jobs, for those in the community.
"We always wanted to provide medical benefits for our employees and stay committed to hiring those who needed work the most," says Back to the Roots Co-Founder Nikhil Arora, but as a new company, he says they struggled to find money in the budget to provide all the benefits they would have liked.
The $650,000 Back to the Roots received from Fund Good Jobs not only helped them expand at a crucial time (they had just launched a second product); the funding was structured to promote these pro-employee, pro-community measures. As with all companies in their portfolio, Fund Good Jobs writes certain requirements and benefits into the agreement, such as lower interest rates or rebates for companies that provide comprehensive benefits, hire those with barriers to employment, or implement other "good job" measures.
"Because our interest rate will decrease the more we support good jobs, it was a good kick in the butt to do it," says Arora, noting that Back to the Roots recently achieved full health coverage, adding vision and dental coverage to the employee plan.
In addition to the training, mentorship, and capital provided by Fund Good Jobs, the company occupies a seat on the boards of the businesses in which it invests, to provide guidance and ensure that these businesses keep "good job" measures at the forefront of their growth and development.
"Investors usually have board seats so they can drive control [over company decisions], we use it to drive our mission," Murphy says.
Though this funding model is still in its nascent phases, Fund Good Jobs hopes to one day adapt their approach for regions throughout the country.
"There's growing interest and excitement in investing differently, but we have a long way to go to getting those investments to the street and to the communities we want to impact," Murphy says. Building off initial seed funding from three local foundations, he says they're trying to turn that first $2.5 million "into $25 million and beyond, but it's going to require getting all the players — community, philanthropy, business, policy — at the table."
The Tax Code Hurts the Economy, but Not for the Reason You Think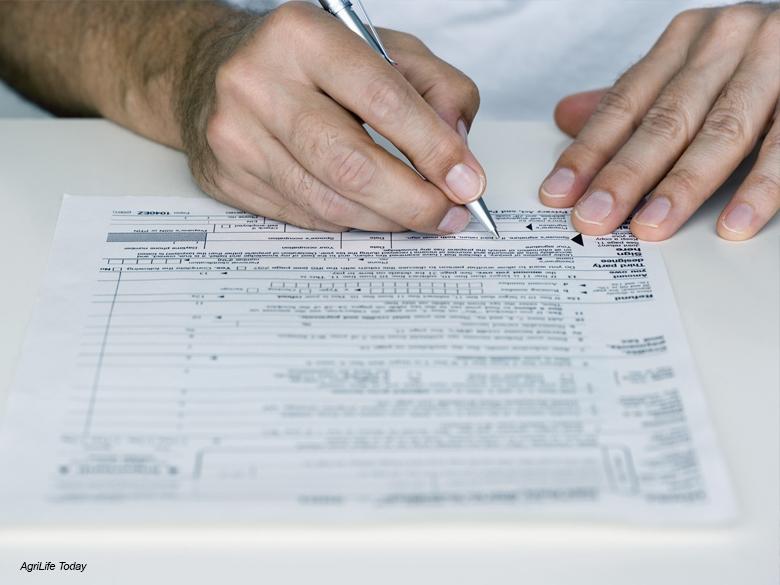 By Angela Glover Blackwell, cross-posted from The Hill
The tax reform debate that will invariably accompany the 2016 campaign will undoubtedly include many of the same arguments from the right as we heard in 2012: too-high taxes on the wealthy are stifling economic growth; the poor "don't pay taxes." These conceits are still prevalent among Republicans — a report from Pew Research last month found that a third of Republicans feel that the poor don't pay their fair share of taxes, while over half of them feel that they themselves pay too much.
The irony of such sentiments is that our tax system is holding our economy back — not because it hinders the wealthy, but because it favors them, and in so doing, furthers our nation's growing economic inequality. In other words, our tax code is supporting the rich to get richer, and the poor to get poorer. While this may sound like added rhetoric, the numbers show how the status quo primarily benefits the wealthy.
To understand why this is, let's take a look at actual tax expenditures — over a trillion dollars in tax revenue that is given back to taxpayers in the form of deductions, exclusions, favorable tax rates, and other subsidies. Over half of these expenditures, approximately $560 billion, are designed to incentivize certain activities such as buying property, investing in the stock market, or saving toward retirement. The problem is, however, that very few Americans can access these incentives — mainly just the wealthy. That's right, most of federal expenditures — dollars that would otherwise go to the federal budget — subsidize wealthy households.
In 2013, the top 1 percent of households (by income) received more benefits from these subsidies than the bottom 80 percent of households combined, according to a study by national nonprofit CFED. So while the average household in the top 1 percent could buy a car with an average $23,000 they take home each year in tax benefits, low-income households in the bottom 20 percent could just about buy a tank of gas at $77 per household. So while many tax expenditures are meant to put money back into Americans' pockets, for those who really need it (like the 40 percent of Americans who don't have enough savings to cover even a short-term financial setback), tax season is unlikely to help much, aside from a couple tax credits (Earned Income Tax Credit, e.g.). If you're in the top 2 percent of earners, however, tax subsidies may help you get toward the 1 percent.
Because the structure for incentives goes toward those who need it least, and largely leaves behind those who need it most, our tax policies are widening the wealth gap, and adding to already growing economic inequality.
And this inequality has a much broader impact on our economy than many would like to admit. Over the past few years, economists from the IMF, the OECD, even Morgan Stanley and Standard & Poor's have repeatedly documented the dampening effect income inequality has on our nation's growth, with one analysis finding that our GDP would have been seven percentage points higher between 1990 and 2010 if income inequality hadn't grown during the same period.
So how can we build a tax code that promotes better economic mobility for all income levels? We need to take a hard look at the subsidies that we provide households through capital gains rates, deductions, and exclusions — a minute fraction of which ever reach low-income households and households of color. On the other hand, we know that tax credits, such as the Earned Income Tax Credit or Child Tax Credit do, lifting millions of people out of poverty each year. We need to preserve and expand these tax credits, and create new, accessible credits that offer public matching funds (e.g., Financial Security Credit) or turn deductions into credits (e.g., home mortgage tax deduction). We can also support policy reforms that expand access to tax-incented savings through automatic enrollment in retirement funds (e.g., automatic IRAs) and new products to promote savings (e.g., the President's new myRA).
So while candidates dust off their talking points on the debate around the carpet and drapes of our nation's tax code (e.g., who pays higher tax rates) those who care about economic mobility for low- and moderate-income families should be advocating for an "Extreme Make Over: Tax Edition": structural changes to our tax system that would put expenditures to work for all of us, not just the wealthy.