"The People's Work": Local Hiring and the Fight to Protect Progressive Local Policies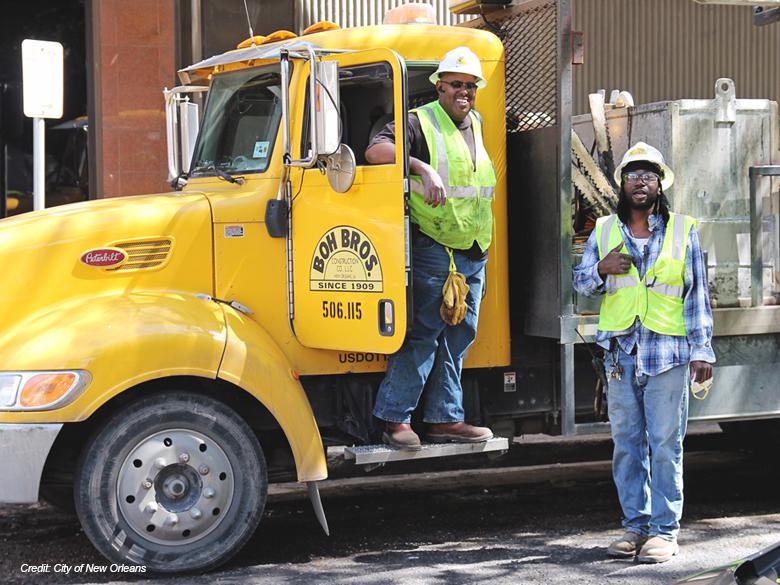 By Courtney Hutchison
In the last year, city officials in New Orleans, Cleveland and Nashville have found themselves scrambling to protect "hire local" policies from their respective state governments.
In all three cases, racially diverse cities struggling with high rates of poverty and unemployment sought to stimulate the local economy with provisions that focused on creating job opportunities for disadvantaged residents. And in all three cases, state senators representing wealthier, predominantly White districts sought to preempt city policies to protect business interests.
The challenge to local hiring is emblematic of a much broader trend playing out in cities across the country as conservative state legislatures seek to challenge the authority of city governments.
"State intervention is affecting communities in a significant number of states," says Ben Beach, legal director at the Partnership for Working Families. "Cities are leaders of innovation and effective policymaking in tackling inequality, but we've seen some states interfering with that on a range of issues that matter to real people's lives — including wage theft, minimum wage, paid sick leave and civil rights."
As the most recent chapter in this trend, these local hiring battles are telling examples of how state preemption is being used to reshape city policies — and how cities are fighting back.
Read more in Next City.