Department of Transportation Pilots Local and Targeted Hiring Program: Voice Your Support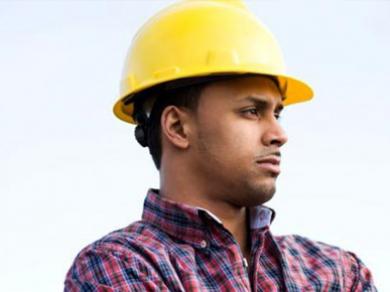 The U.S. Department of Transportation has initiated a first-of-its-kind experimental program that will allow city and state departments of transportation to set economic and geographic preferences when hiring for local contracts to build roads, bridges, and transit facilities. This is a groundbreaking move for transportation equity.
For too long, the U.S. Department of Transportation held onto a prohibition on local hiring that failed to serve communities most in need of good transportation jobs. Research has shown that low-income workers and communities of color are vastly underrepresented in jobs in the transportation sector. This is a missed opportunity for connecting these communities to quality jobs, especially given the good wages and benefits that often accompany transportation work. Every billion dollars invested in public transportation creates more than 50,000 jobs over a 20-year period.
This new local hire program, which will promote employment of local, low-income workers on transportation projects, will be established for a one-year trial period. It sets forth a pathway to full workforce inclusion on publicly funded transportation projects. Federal transportation officials have also signaled a desire to make this trial program permanent — a move that would have a huge impact on building sustainable change within our nation's transportation system.
PolicyLink has been working for many years to win targeted hiring provisions in infrastructure. Local hire has a congressional advocate in Rep. Karen Bass (D-CA) who championed local hire legislation. Because of its potential for positive community impact, local and targeted hiring provisions are a key part of the policy goals that the Transportation Equity Caucus has outlined for the federal surface transportation legislation, which is currently being debated in Congress.
Now is the time for equity advocates to encourage their regional transportation decision-makers to take advantage of the new local hire program. This is also an urgent moment to let USDOT know that local and targeted hire is a priority for our communities. Join PolicyLink, the Equity Caucus, and other organizations to send comment letters to USDOT about this program before April 6, 2015.
For more information, please email Anita Hairston at anita@policylink.org.
Putting Latino Start-ups on a Fast Track to Success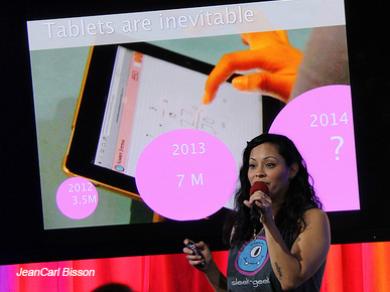 Francisco Nieto, an inner-city teacher turned entrepreneur, is part of a diverse new generation of technology developers who are demonstrating that tech sector growth can align with the needs of low-income communities and communities of color. His company, Sleek-Geek, creates digital products to boost reading skills, improve school discipline practices, and empower parents and students.
In an industry where fewer than 1 percent of venture-backed companies are founded by Latinos, Sleek-Geek might never have gotten off the ground without the help of Manos Accelerator — the first accelerator in Silicon Valley focused on putting Latino-led start-ups on a fast track to success.
Modeled on well-known accelerators like Y Combinator, Manos runs a 12-week boot camp to help fledgling companies hone product ideas, develop effective business and marketing plans, tap into Silicon Valley's influential networks, and attract investment. Manos also runs a boot camp for potential investors — specifically, affluent Latinos who are interested in supporting start-ups but have no experience in early-stage technology financing. By building a community of Latino angel investors, Manos hopes to address one of the biggest obstacles facing entrepreneurs from underrepresented groups: access to capital.
"We have to increase the level of resources and funding to help them get traction," said Edward Avila, founder of San Jose-based Manos.
Innovations to strengthen communities and the tech sector
Helping more Latino entrepreneurs to get traction can spur innovation and maintain the industry's competitive edge in an increasingly diverse, global marketplace. Entrepreneurs like Francisco Nieto are creating solutions to problems that are not on the radar of today's tech mainstream. Products designed to meet long-neglected needs in communities can help the tech industry grow and profit handsomely by harnessing the buying power of America's fastest-growing populations. And because businesses owned by people of color are more likely to hire employees of color, targeted entrepreneurial support can advance inclusion at all levels of the tech sector — not a moment too soon.
Although Latinos and African Americans make up 28 percent of the workforce of Santa Clara County, the heart of Silicon Valley, they represent just 3 to 4 percent of the U.S.-based technology workers at some of the Valley's largest companies, including Facebook, Google, Yahoo, and Twitter. Technology executives often blame the lack of diversity on the pool of applicants. However, a USA Today analysis found that top universities produce Latino and Black graduates in computer science and engineering at twice the rate that leading tech firms hire them.
"Here in California, in Texas, and in other technology ecosystems, there's no shortage of Latino talent," said Avila. "It's a matter of shaking the tree."
Manos received 75 applications for six slots in its inaugural class, begun in July 2013. A third cycle will start in April 2015. Sixty to 70 percent of applicants, and participants, are based in the United States and the rest are in Central and South America. Manos focuses on business development for the Latino and general markets in five areas: education, small enterprise, health care, entertainment, and media. Avila and his partners chose niches in which they have deep professional experience and relationships. The partners include David Lopez, father of actress and musician Jennifer Lopez.
Opening doors to opportunity
Manos participants receive training in all aspects of building, marketing, and financing a business. In exchange, they give Manos a 4 percent equity stake in their companies — a standard deal for proprietary accelerators. Mentoring and network building are key. Most Manos participants are first-generation college graduates and entrepreneurs, without the support systems to ease their entry into a hyper-competitive industry.
"Typically, they don't have the necessary resources and the mentorship to help them scale up," Avila said. "They don't have that rich or well-connected uncle who can say, 'Hey, let me introduce you to someone who can help you.' Tech is a tight network. It's a lot of referrals. If you're not in those inner circles, you miss important opportunities."
Francisco Nieto had no business background when he came to Manos. As an educator, he'd started thinking about digital tools that could help his students, his teaching practice, and his school. He taught himself to code and teamed up with another teacher, Reina Cabezas, to design a tool to help English-language learners improve in reading. They met web developer JeanCarl Bisson at a hackathon in Palo Alto. In less than 24 hours, the trio designed and built a prototype for Read with Me, a mobile application that helps parents and teachers monitor a student's reading progress. The team won first place, founded Sleek-Geek, and began fine-tuning and marketing the product.
Now they're developing Yoop.ly, a behavior management application designed to eliminate the endless piles of paperwork in school disciplinary processes and engage students and parents in recognizing and resolving behavior issues.
"For a long time I watched how the students were getting sent to the office," Nieto said. "They were handed a piece of paper to write about how they feel but they just sat there for the class time, waiting to be processed. After a few times, it becomes meaningless, but the system hobbles along."
Yoop.ly makes the system more efficient, useful, and democratic. "Kids can sign up for an account," Nieto said. "They can see who gave them points for positive behavior and why. They can track demerits and detentions. They can see the reasons and the patterns. It puts the power of the data in their hands."
At Manos, Nieto and his partners learned countless business skills. "The only thing we didn't get is investment money," he said. After pitching to — and getting turned down by — potential investors, the Sleek-Geek team embarked on a plan to finance growth by increasing product revenues.
Manos, meanwhile, is working to build a network of Latino angel investors. "Start-ups are still considered risky," Avila said. "Many wealthy Latinos who are used to making investments in traditional brick-and-mortar businesses think, hey if I'm going to invest in an early-stage start-up, am I kissing my money good-bye? We need to get rid of those preconceived notions. We need to get more Latino investors jumping in so we can build an ecosystem that supports Latino entrepreneurs and innovators. We can't do one without the other."