Year in Review: Highlights of America's Tomorrow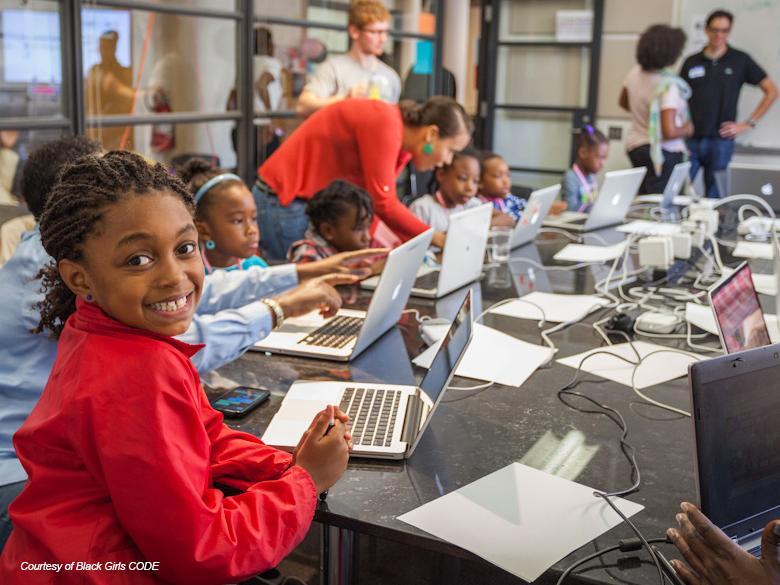 At America's Tomorrow, we are constantly inspired and energized by the people and places making an equitable economy the reality, from youth "hackathons" in the San Francisco Bay Area to the tomato farmworkers of Immokalee, Florida. As we head into 2015, we thought it appropriate to share some of the themes and stories from the past year.
Preparing young people of color to become tech innovators.
In 2014, the lack of diversity in the tech sector came into full relief, with Facebook, Google, and other tech giants finally sharing their data after major advocacy pushes from Jesse Jackson and others. This summer, Van Jones launched #YesWeCode to change these abysmal numbers by creating pathways for 100,000 low-income youth to enter tech careers. In August, Angela Glover Blackwell interviewed Van Jones on why he started #YesWeCode: "The future is not being written in laws in Washington, DC — it is being written in code in Silicon Valley." Local innovators in tech centers like New York City and the San Francisco Bay Area have already been creating new training programs to connect young people to the tech sector. Read our profiles of the Flatiron School in New York City and Black Girls Code and Code2040 in the Bay Area.
Building a stronger Black economy.
As protests continue to erupt around the country over the police killing of unarmed Black men, a movement was born this year to proclaim Black Lives Matter. America's economic future depends on tapping into the strengths of Black communities and addressing the historic and structural inequities that persist today. Our February issue shared a seven-prong strategy to close the Black-White income gap, from fortifying the cradle-to-career pipeline to growing Black-owned businesses. This fall, New Orleans launched a groundbreaking initiative to connect the 52 percent of Black men who are not working to job opportunities with local anchor institutions and through new public investments. And Jessica Gordon Nembhard spoke with us in May on Black economic solidarity and the history of Black-owned cooperatives to build wealth and economic independence.
Creating job opportunities for people with criminal records.
For the 70 million Americans with a criminal record, getting a job can be nearly impossible. We highlighted three new and innovative strategies that are strengthening local economies by removing barriers to work. The City of Durham's "ban the box" policy has led to a seven-fold increase in hiring of people with records since 2011 with no increase in workplace crimes. New York State's new Work for Success initiative has enlisted over 1,000 companies to hire more than 1,600 formerly incarcerated men and women as a part of a statewide push to reduce unemployment. And in Indianapolis, RecycleForce has helped over 600 people returning from prison to develop work skills and find jobs, dramatically reducing the recidivism rate.
Advancing worker power to achieve shared prosperity.
From Alaska to Arkansas, voters approved raising the minimum wage in several states and cities this November. But efforts to increase wages and build worker power extended far beyond the ballot box this year. America's Tomorrow wrote about two worker centers that are raising the floor for workers while strengthening local industry. In Florida, the Coalition of Immokalee Workers have used an innovative consumer awareness campaign to raise wages for workers and help local farmers compete against imported tomatoes. Earlier this year, Texas construction workers with the Worker's Defense Project won an $11 minimum wage and tough safety standards for projects that receive local subsidies. And we interviewed Laphonza Butler and Gerry Hudson from the Service Employees International Union on multiracial worker solidarity in a changing economy.
Building wealth and business ownership in low-income communities.
As the racial wealth gap reaches historical levels, we brought you stories on how to close the gap by reforming the tax code and expanding business ownership opportunities. We shared six tax reforms to build wealth in low-income communities and an infographic on expanding the Earned Income Tax Credit. Also this year, America's Tomorrow reported on how Detroit Kitchen Connect is helping low-income entrepreneurs start food businesses and how a Native American food company on the Pine Ridge reservation is creating jobs and a pathway for employees to become owners in the firm.
Thank you to all our readers and especially to the workers, community leaders, and policymakers who gave their time to share their stories with us. To read all our past issues, visit: www.PolicyLink.org/AmericasTomorrow. And if you know of a story we should cover in 2015, please tell us by taking our survey!
Your Equitable Economy Holiday Guide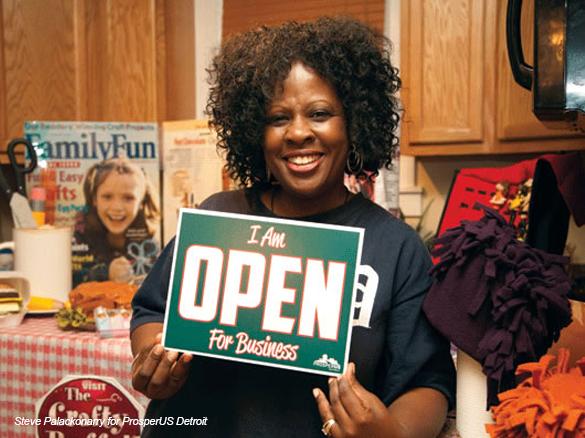 This holiday season, shoppers across the United States are expected to spend over $616 billion, an amount higher than the Gross Domestic Product of most other countries. Despite their flat wages, Americans are generous when it comes to gift giving, and the sheer amount of our spending creates power to shift the economy toward equitable growth. Here are four ways to put your hard-earned dollars to work for equity this holiday season:
1. Shop locally. On average, for every $100 spent at a national chain store, only $14 stays in the local economy. In contrast, for every $100 spent at independent retailers, $48 — more than three times as much — stays in the local economy. Likewise, shopping locally creates over four times as many jobs as shopping at online retail giants like Amazon. Supporting local businesses helps build community wealth, encourage entrepreneurship, and create jobs locally. Shopping locally can also provide valuable support to businesses owned by people of color and women and create a reality where business owners reflect the makeup of the communities they support.
2. Shop ethically. Not every business values profit over people. Many businesses make it a priority to treat their workers well, employ environmentally sustainable practices, and help build stronger communities. For dining out this holiday season or gift certificate ideas, the Restaurant Opportunities Center has a National Diner's Guide that provides information on wages, benefits, and the promotion practices of the most popular restaurants in at least nine major cities. Certified benefit corporations voluntarily meet high standards of governance, workforce treatment, environmental impact, and community involvement — you can find a full list of these companies here. There are also union and other ethical shopping guides.
3. Shop at businesses owned by people of color and women. Entrepreneurship rates among people of color and women are high — African American women in particular are starting new businesses at six times the national average. Yet, these businesses often struggle to grow and stay in business. Deliberately shopping at businesses owned by people of color and women helps provide steady demand and business stability, which in turn, helps these businesses thrive. Supporting businesses of color leads to job creation in communities of color because minority-owned businesses tend to have more diverse workforces than White-owned businesses.
Finding these businesses often takes just a little bit of work. Some places to start: Take a look at this list of 50 gift ideas from Black-owned businesses. Or this Silicon Valley Latino business directory. Many states and regions have directories listing businesses that are owned by people of color or women that you can look up.
4. Give an alternate gift. Making a donation or volunteering in someone's honor can help support organizations that work year-round to build a more equitable economy, such as youth job-training programs and worker organizing centers. See the story above for organizations that were covered in America's Tomorrow over the last year, or browse our archives for ideas of organizations to support.
As the holiday season approaches its final days, there is much we can do as consumers to help build a more equitable economy. May this holiday season bring time for both reflection and action to advance equity in the New Year.