Building a Worker-Owned Innovation Economy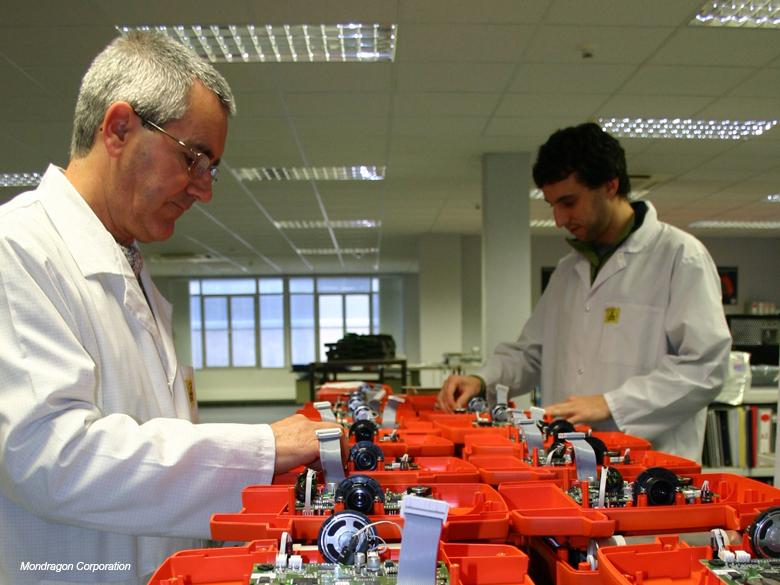 Tucked between the steep mountains and rugged coast of northern Spain, a vast network of worker-owned businesses is producing everything from electric cars to advanced robotics. It's also inspiring equitable growth strategies in low-income neighborhoods in the United States, from Cleveland, Ohio, to Richmond, California.
Mondragon Corporation is a network of over 100 worker-owned cooperatives and businesses with nearly $20 billion in revenue and 74,000 employees. Its home province, where the corporation employs one in 14 workers, is an economic driver for the nation, and has the highest per capita income in the country. Mondragon is an impressive business model to build an equitable innovation economy.
Economic resilience in action
Growth and innovation have been central to Mondragon's mission and success, but for reasons different from most companies. "Our purpose is to create wealth and jobs in society. Work with dignity, this is the goal," said Mikel Lezamiz, director of cooperative dissemination at Mondragon.
Executive pay is capped at eight times that of the lowest-paid worker in the company. "And we still attract top talent," said Lezamiz. Worker-owners are involved in major decisions in their companies, and annual profits are distributed among them. Wages before profit sharing for entry-level workers are roughly equal to industry averages, according to Mondragon.
The bulk of Mondragon's companies are in advanced industrial manufacturing and services. The corporation also runs a major local bank, a national grocery store chain, several vocational schools and universities, and over a dozen research and development centers. While headquartered in a small town in the Basque region of Spain, the corporation generates over half of its jobs outside of the region, including a growing number of manufacturing subsidiaries around the globe (at present, 122 plants employing 12,000 workers, who are not worker-owners).
Solidarity across the businesses has allowed most workers, if not the companies themselves, to weather the economic crisis that has crippled much of Spain. Unemployment in the area is less than half that for the rest of Spain. And when staffing at one company needs to be reduced, the cooperatives help each other place workers in job openings elsewhere. During the recent recession, over 1,000 workers in struggling cooperatives were moved to jobs in more stable ones, according to Lezamiz.
However, businesses are not immune to exposure to risk. Last year, Mondragon's first and oldest cooperative, a household appliance manufacturer that was hard hit by the housing foreclosure crisis, filed for bankruptcy, threatening the jobs and investments of 1,800 worker-owners. The cooperative group is trying to relocate affected workers to other cooperatives.
Humanity at work
Mondragon's slogan — "humanity at work" — is a marriage of its social justice roots and business smarts. It represents a business model that places workers as the strongest asset of a company, not a cost to be minimized. A growing number of American business leaders are recognizing the competitive advantage this approach can bring to companies, particularly ones competing in a global marketplace.
In practice, at Mondragon, this means a commitment to worker-owner participation at the highest levels of governance. Members meet annually to set the overall direction and mission of the business group, and they elect representatives to the governing council that oversees management of the businesses. All members are given full access to internal financial documents of their companies, and time during work to read through them and discuss with co-workers.
It also means a strong investment in education. Mondragon runs three community colleges and a university that offer degrees in engineering, cooperative business, humanities, and more. Students from low-income families get preference for scholarships and access to jobs to make it more affordable for them to attend, according to Lezamiz.
Spreading the model
Fifty years ago, Mondragon began with a technical school and one small factory. Soon after, they started a local bank to keep workers' wealth in the community and reinvest it in new cooperative ventures. Today, the bank has over $32 billion in assets.
This is perhaps the greatest lesson from Mondragon. What began as a tiny venture 50 years ago is today a global powerhouse. And this was accomplished by building community wealth and maintaining a commitment to worker dignity and empowerment. In recent years, Mondragon staff have worked to spread their business model to new places, including in the formation of the Evergreen Cooperatives in Cleveland, Ohio, an initiative in Richmond, California to start several worker co-ops, and a new partnership with the United Steelworkers to develop a union-cooperative model. If these projects can replicate Mondragon's success, they may become important drivers of an equitable economy in the United States.
In June 2014, Angela Glover Blackwell, Anita Hairston, and Chris Schildt from PolicyLink traveled to Bilbao, Spain, to participate in a German Marshall Fund summit on urban transformation, and visited Mondragon Corporation headquarters in Gipuzkoa Province, Spain. To learn more about the German Marshall Fund summit, read this blog post.
Paid Sick Days: What's Good for Workers Is Good for Business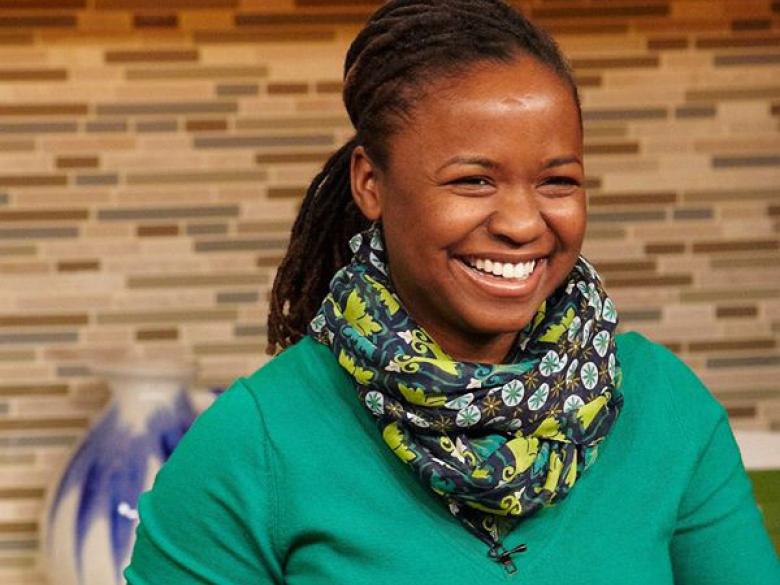 Three years after Connecticut became the first state to require paid sick leave for workers, a new study finds that jobs are growing and worker morale is up in industries most affected by the law, including retail and hospitality services. It's proof, once again, that what is good for workers is good for business.
The findings are consistent with the experiences of businesses that provide good wages, benefits, and other work supports. At the White House Summit on Working Families in June, executives from businesses ranging from large multinationals to small local restaurants testified that providing work supports like paid time off and flexible schedules increased productivity, improved morale, boosted returns, and helped business growth. The gains are particularly striking in highly competitive, low-wage industries with many part-time workers, such as retail and hospitality.
Costco, for instances, pays living wages and provides paid benefits to all its employees. Not only do its profits steadily grow, Costco has a remarkably low employee turnover rate — 5 percent among employees who have been there over a year. In 2012, the median turnover rate for retail was 67 percent for part-time workers and 24 percent for full-time workers.
So compelling is the economic case for good pay and benefits that in some communities business owners are at the forefront of efforts to lift the floor for all workers.
In Seattle, Plum Bistro Restaurant led the successful campaign to increase the city's minimum wage to $15 an hour. A member of the Main Street Alliance, a network of small business owners, Plum Bistro offers paid sick days at only pennies per plate, according to owner Makini Howell, adding that the costs are more than made up by higher retention, better employee morale, and increased customer satisfaction.
Currently, 41 million people do not have access to paid sick leave. While several localities require the right to earn paid sick days, Connecticut has the only statewide policy. Women and people of color are overrepresented in industries that do not offer paid sick leave. African American and Latino workers, in general, are far more likely to not have access to paid sick days than white workers. Offering paid sick leave is the number one policy that women living in poverty or right on the edge say would give them a leg up, even more than a wage increase or other benefits.
Giving workers the ability to earn paid sick leave is more than the right thing to do, it's a smart business move that underscores how what's good for workers is good for the economy.
This article is adapted from a blog post by J. Mijin Cha.