America's Tomorrow: The Equity Dividend: Building a Stronger Black Economy in 2014
< Back to All Newsletters
February 26, 2014
Features
The Equity Dividend: Building a Stronger Black Economy in 2014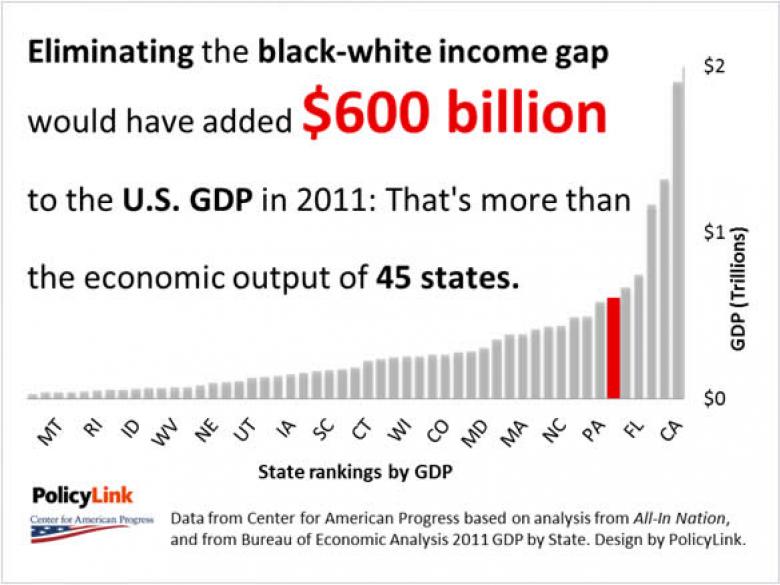 Closing the black-white income gap in America would add over a half trillion dollars to the national gross domestic product (GDP) — more than the entire economic output of North Carolina, Pennsylvania, and 43 other states. But how do we get there? Here are seven strategies to create a stronger and more equitable economy in 2014 by tapping into the strengths of black workers and businesses and addressing their challenges:
Recipe for Change: LA's Good Food Buying Pledge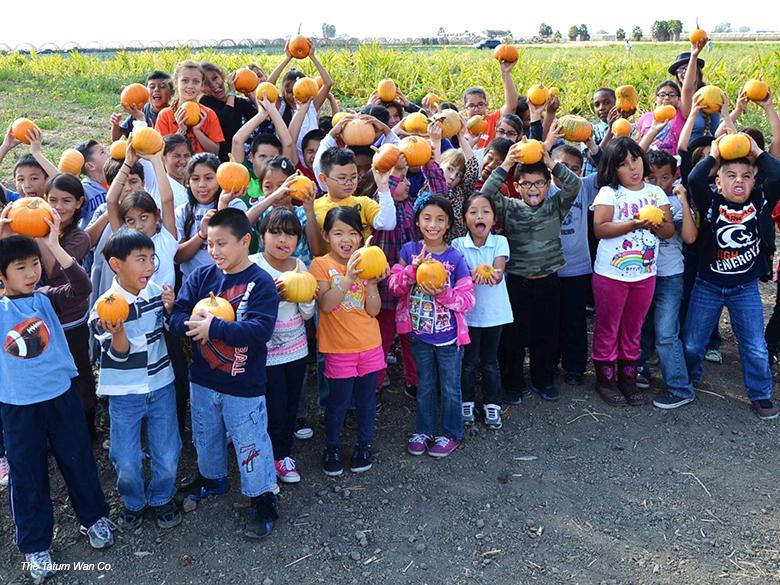 If you want to know how a large institution can use its buying power to foster a stronger, more equitable regional economy and expand opportunity for the people who need it most, ask David Binkle. The Los Angeles school district food service director oversees a groundbreaking policy that encourages local purchasing, support for small businesses and farmers, and high-quality job creation.
"You can use the influence of product purchasing to create change," he said.
Spurred in part by a purchasing pledge that is the first in the nation to declare that good jobs are a fundamental ingredient of good food, Los Angeles Unified School District has redirected millions of dollars to area farmers, processors, warehouses, distributors, and workers. The nation's second-largest school district now spends about half its $125 million food budget locally, double the percentage in 2011.
The economic benefits are rippling through the city, county, and region, according to a recent series in the Los Angeles Times. For example, a district order for four million servings of baked goods a month doubled the business of Buena Vista Food Products in Azusa, a largely Latino city in east Los Angeles County. The company created 100 jobs last year and invested $1 million in equipment, the newspaper reported.
The district's purchasing policy grew out of an effort started a dozen years ago to serve healthier foods to students — more than 80 percent of them low-income — in order to reduce childhood obesity. After eliminating milk with added sugar and flavoring and banning soda sales in schools, the district began looking for ways to increase local sourcing of fresh, nutritious fare. Around 2008, the district changed the way it solicits and awards food contracts, and the new process made it easier for local small businesses to win subcontracts.
In 2011, the board of education formalized its preference for local products, defined as products originating within 200 miles. Shortly afterward, the district became the second major institution in Los Angeles, after city government, to sign the "Good Food Purchasing Pledge," developed by the Los Angeles Food Policy Council, a cross-sector initiative to improve access to healthy, affordable, sustainable food. The policy is the most comprehensive of its kind in the country.
While many cities and institutions have adopted food procurement policies focused on better nutrition and local sourcing, the pledge is the first to explicitly tie these goals to local economic development, worker rights, fair wages, and workplace safety, said Alexa Delwiche, the council's managing director.
Drafting such a far-reaching pledge was no easy feat. The council brought together a work group representing diverse interests — including community advocates, labor, farmers, food makers, distributors, environmentalists, educators, and health professionals — to craft a document that embraced the sweeping values of equity, sustainability, and health.
The workforce provision, in particular, surfaced tensions that sometimes arise between support for fair labor practices on farms and support for small, local farmers. An early draft used unions as a proxy for fair labor practices, but work group participants struggled to address concerns that most union farms are large industrial companies that do not necessarily follow strong environmental practices, and most small, local organic farms aren't unionized.
In the end, the pledge takes a tiered approach. It ranks suppliers on a point system, with baseline standards for each of the policy's five value categories: local economies, environmental sustainability, valued workforce, animal welfare, and nutrition. For example, all suppliers are required to follow labor laws. Unionized farms or worker cooperatives earn additional points, as do small local farms with fair-trade certification or social responsibility policies. A small, local, organic, unionized farm scores even higher.
The pledge also gives points to businesses run by women, people of color, and veterans. The system is transparent, and the council is collecting quarterly purchasing records for major commodities, to verify that signers like the school district achieve their commitments to equity, and to economic, environmental, and health goals.
"Our focus has been on public institutions that serve high-need populations," said Delwiche. "We're trying to both transform the food supply chain and create good jobs, while also serving populations that have the least access to highest-quality foods."