Innovate for Equity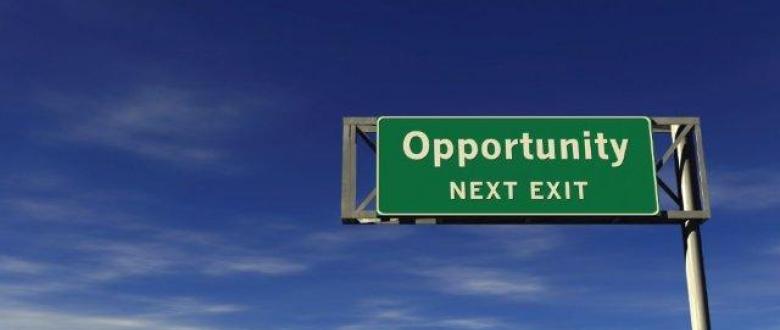 This post is a response to a group blogging event organized by Meeting of the Minds and Tumml.
Written by: Josh Kirschenbaum, Chris Schildt, and Amber Washington
Writing from ground zero of the global technology economy in the San Francisco Bay Area, we are in awe of its endless creative power to solve many of the nation's challenges and bridge social and economic divides in our cities. In lock step with this immense force for change is the American tragedy of race and class divides that, if not addressed, has the potential to limit the transformational potential of technology and deflate its economic might. This is especially true as America continues to become more diverse. In fact, the nation's ability to achieve sustained growth and prosperity hinges on how quickly we can erase these divides and fully apply everyone's talents and creativity to building the next economy. Equity—just and fair inclusion into a society where everyone can participate and prosper—is no longer only a moral imperative; it is an economic one that can be accelerated if technology innovators embrace it with the same disruptive gusto that they have brought to bear on everything from taxi services to hotels to advertising. In this short piece we make the case that greater equity and inclusion in the technology sector will not just benefit those in our cities that need to benefit the most, but will create a more advanced and robust economy for us all.
As the nation bolts toward its multiracial, multicultural future, the technology industry must establish an equity framework to guide the development of new technological advances. The very same racial and ethnic groups who have long been left behind in America are quickly growing in number and population share. Last year, the U.S. Census announced a major milestone: more than half of all babies born in this country are now of color. Many more demographic milestones are close at hand. By 2018, the majority of youth will be of color. By 2030, the majority of the young workforce will be of color. And we will be a majority people-of-color nation by 2043.
An equity-driven growth model in the technology sector has the potential to erase barriers and create real pathways for low-income people and people of color to escape poverty, shape the new economy, enter the middle class, and contribute to growth and democracy.
Diversity is Good for the Bottom Line
Increased diversity is a tremendous economic asset for the technology sector. America's transformation into a world nation inside its borders can help it better connect to—and succeed in—the global marketplace. Diverse perspectives help teams solve problems, create stronger organizations, and can foster the innovation needed to grow the economy. Research proves that companies with a more diverse workforce perform better than less-diverse companies, with higher revenues, more customers, higher returns on financial equity and assets, and greater market share.  Diverse communities also create new markets by developing new enterprises and providing a significant consumer base for existing businesses. And communities of color are hotbeds of entrepreneurship. Despite lingering barriers to accessing low-cost capital, contracts, mentorship, and technical expertise, between 2002 and 2007, the number of businesses owned by blacks, Latinos, and Asians grew more than three times as fast as white-owned businesses, and revenues grew more than twice as fast. As a country with a multilingual and multicultural population with ties to markets in native countries, the United States is poised to communicate with, understand, and respond to potential customers, suppliers, and collaborators across the globe.
Building an Equitable Economy with Technology
To build an equitable economy, leaders in the technology sector must recognize our demographic moment, embrace diversity as an economic asset, and prepare today's diverse workforce—and tomorrow's—for the jobs of the future. Thankfully, local community leaders have already been innovating the way forward, and federal policymakers and others can learn from their successes.
There are three ingredients to bringing equity and technology together:
First, diversify the industry. We need to build pathways for underrepresented people of color to job opportunities in the high tech sector. Nationally, just over 10 percent of the high tech workforce is made up of African Americans or Latinos, yet these populations are 30 percent of the population, and growing rapidly. Organizations like Code2040 are trying to bridge this divide by creating a stepping stone into tech careers for people of color through an annual fellowship program. DreamIt Access is a 12-month incubator program for entrepreneurs of color to found new high tech businesses. Programs like these need to be supported and greatly expanded to unlock the flood of talent, innovation, and creativity in these communities. These are essential ingredients for creating new applications and consumers.
Second, innovate for equity. Innovators should pursue technologies that will help communities address social problems related to poverty and racial discrimination. Globally, mobile technologies have had a dramatic impact increasing access to capital through microenterprise programs like Kiva. Locally, we are inspired by a new investor-backed initiative to fund anti-gun violence start-ups in the Bay Area. Called the Technology Committee to Reduce Gun Violence, this initiative was formed in the wake of the Sandy Hook shootings to create technology solutions to gun violence and launch a new model of civil innovation campaigns.
Finally, do no harm. We need to take to heart the "don't be evil" mantra of Google by assessing the equity impacts of each new initiative. Investors, founders, and workers alike need to ask themselves: "who will benefit?" and "who will pay?" For example, Airbnb's success at providing short-term rentals for out-of-town visitors may be worsening the tight housing supply in San Francisco, increasing rent prices in a city where high housing costs have already displaced many communities of color.  Airbnb could be working with community and civic leaders to determine how to ensure their business is creating opportunities for low-income communities and communities of color.
Conclusion
The way forward is to adopt a new type of growth model that puts equity in the driver's seat of the innovation economy. Reducing racial and income inequality is not only the right thing to do; it is fundamental to the economic future of the nation as a whole. Succeeding in the global economy is not a zero-sum game: all of us have a stake in the success of those who represent a growing share of the nation's population. Given the nation's demographic transition, the technology sector can make significant contributions to bridge the wide racial gaps in educational outcomes, income, health, wealth, and employment that drag down the economy and hold back its potential.