Rental Registries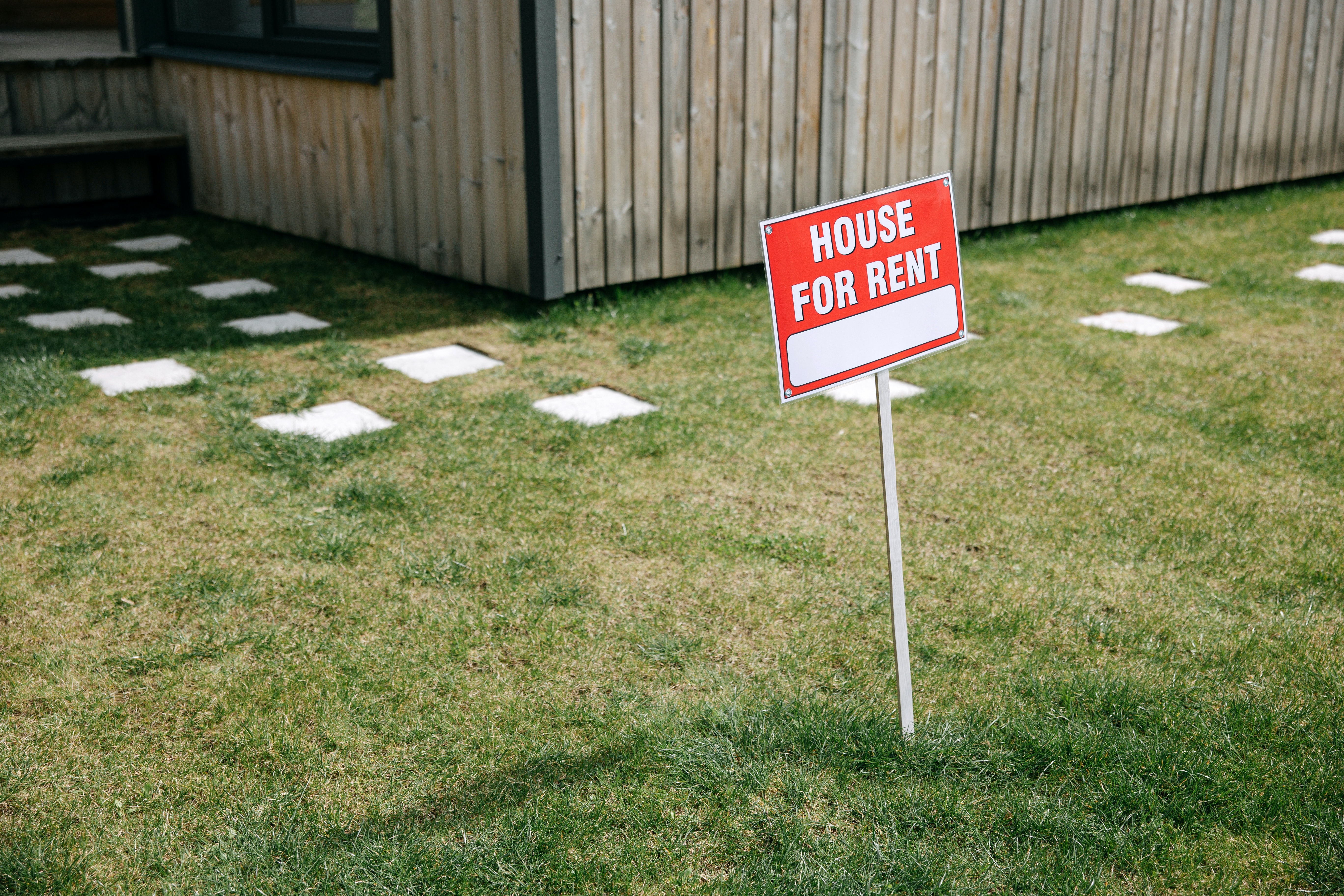 What Is It
A rental registry is a database of rental properties that includes detailed information about the property owner and the rental property. This rental registration system in its most basic form regularly requires property owners to provide up-to-date contact information of key individuals involved with the management and maintenance of the property, and an emergency contact who can be contacted 24 hours a day. Property owners may also be required to provide information and documentation regarding their last property inspection, the number of units owned, the occupation status of those units, and how much has been and is currently being charged for rent. Additional information can also be collected by localities to gather the important data needed to address a community's unique housing challenges and inequities, such as a property's connections to water and electricity, or monthly utility costs. 
Currently, there is little to no comprehensive, timely data available to understand the housing conditions and experiences of renters across the country – despite  36 percent of all US households renting their homes, a number that has grown in the last 20 years. The lack of information on rental properties promotes a housing market of minimal oversight and can create conditions for deferred maintenance and tenant mistreatment that can severely affect the mental, physical, and financial well-being of renters.  This lack of oversight, combined with the overall scarcity of homes affordable for low-income renters in most communities, creates a housing market in which property owners have excessive power over predominantly low-income, Black, and Brown renters with very few alternative affordable housing options. 
During the Covid-19 pandemic, the demand for rental registries surged. Localities quickly recognized that they lacked the necessary infrastructure to deliver targeted emergency rental assistance needed by the 3.6 million renters at risk of eviction.  Persistent concerns about rising rents paired with rising inflation have elevated national interest in improving supervision and monitoring of the rental market.
In addition to helping distribute social services and improve oversight, a rental registry can provide a host of benefits for a city or state such as: 
inform housing and community development policies 
help regulate a rental market
identify households at risk of displacement (rent hikes or evictions) 
identify and address community health and safety concerns
help facilitate community outreach
Complement other surveys happening at the household level through coordinated efforts 
support social support services in and out of times of crisis 
be a critical organizing tool for tenants 
provide information on the rental ownership landscape
help target community acquisition efforts 
mitigate growing speculative practices

See ChangeLab Solutions, the University of Texas Entrepreneurship and Development Clinic, the Shimberg Center for Affordable Housing, and the Center for Community Progress for additional resources on rental registries.
Who Implements It
Government Staff, State Departments of Housing, Departments of Health, Division of Code Enforcements, and Emergency Management Offices can work together to design a rental registry and decide on the type of information that should be collected in consideration of the  the data needed to fulfill each of their departmental  goals 
 
Local business licensing departments can offer advice and information on the ways a rental registry can accurately capture the ownership information of different types of property owners (i.e. large corporate owners, small owners, out-of-town and local owners)
 
Elected and appointed officials can design, advance, and implement rental registry policies and the necessary enforcement mechanisms  to make a robust rental registry
 
Tenants and tenant organizers provide the critical contextual information needed to create a transparent, safe, and healthy rental market, and mobilize community members around issues seen in the local housing market
 
Local housing advocates and nonprofits in partnership with a government department can collaborate on education and outreach plans for landlords to register their properties
 
Code enforcement offices can provide information on types of properties that should be prioritized due to local conditions of rental properties and prevalent habitability concerns
 
Data Scientists can create the internal technical infrastructure needed to manage and maintain a large information system
 
Academic researchers can evaluate rental registry policies and programs to ensure they are working effectively and as designed, and as utilize data gathered from the registry to create reports and analyses on local housing market conditions   
Considerations
Coverage: In areas where zoning laws and policies do not adequately capture all housing types, rental property registration requirements must reflect the various types of dwelling units present so that the registry can capture information on as many dwelling units as possible. 
 
Outreach and Education: Research of existing rental registries has illustrated higher participation among larger unit buildings (over 50 units) as opposed to buildings with 1-2 rental units. This suggests that for localities who want to have the most expansive coverage that includes single-family rental units, more outreach and education to smaller landlords will be necessary.
 
Community Priorities: Localities must align their goals for a rental registry with the housing issues that community members identify. For example, if a community is concerned with increasing real estate speculation, a city can establish a rental registry that requires detailed information on ownership to understand changing rental ownership patterns and propose policies to mitigate this growing problem. Additionally, rental registries (similar to that of Minneapolis, MN, and Buffalo, NY) can help a city identify and contact problem property owners who have neglected maintenance on their units and either provide maintenance support or revoke a landlord's ability to lease the unit.
 
Clear information gathered: Increasing corporatization of property management has enabled property owners to hide behind untransparent limited liability corporations (LLC) to conduct their rental management practices. Requiring that owners provide contact information for key individuals of the LLC, a local emergency contact and that they regularly update these points of contact is vital for creating quick lines of communication.  Contact information is especially critical in cases of natural disasters or emergencies where officials need information on a property's current occupancy to streamline recovery efforts. 
 
Complementary policies: Many jurisdictions have paired rental registries as an enforcement mechanism for ensuring compliance with rent stabilization ordinances or to monitor breaches to just cause eviction prevention policies. For example, San Jose, CA utilizes their rental registry program to track and evaluate permissible rent increases in accordance with their rent stabilization ordinance. Localities can also coordinate licensing and registration together to evaluate and enforce adherence to local and state health and safety housing policies. Depending on the needs and unique housing challenges of a community, some housing justice policies will pair well with the establishment of a rental registry. 
 
Compliance incentives: Generally, rental registrations are more effective and are utilized more often by city officials and landlords if they are mandated by an ordinance or have a built-in compliance mechanism. Some cities have mandated that landlords register their property by leveraging existing license requirements, and inspections needed for legal occupancy, or have tied permissible eviction proceedings to rental registrations. Other incentives that would garner frequent use of the rental registry must be up to a jurisdiction to identify.  Other examples of compliance mechanisms include: mandating certificates of occupancy or occupancy licensing with a registration requirement, mandating rental registration before the start of eviction proceedings, providing financial incentives, and imposing high penalty fines for noncompliance.
 
Long-term maintenance: Maintaining a regularly used database that provides vital information on a community's rental market requires a modest amount of funding to establish and maintain. A rental registry can even be a revenue-neutral intervention given the program design choices of a city. For example, if jurisdictions choose to pair rental registrations with inspections, more funding may be necessary to staff those inspections. Localities have leveraged or minimally increased existing licensing and registration fees to meet these funding needs which range typically from $10 to $100 per unit. 
 
Caution for information made publicly available: Jurisdictions will need to establish data safety and privacy protocols to ensure the protection of personally identifiable information. Further, in order to prevent information from being adversely utilized, the development of the rental registry should be done with the constant feedback of community members. 
 
Educational Materials and Products: rental registry managers should consider how the registry will be made public (either through a publicly accessible database or through annual reports), and how to identify key properties that garner continued attention. For example, educational materials can address how the rental registry helps to identify properties at risk of subsidy expiration and the follow-up protocol for those properties by public entities. 
Where Is It Working
Various localities across the country — both big and small cities — have aimed to close their local rental market information gap by creating rental registries and many more are starting to establish these databases to understand the forces driving their current housing market inequities. In just the last year, over five jurisdictions have established a rental registry, including, but not limited to Antioch, CA, Springfield, Illinois, and Louisville, KY. Some additional places where rental registries are working include: 
For over 10 years, the city of Minneapolis has maintained a robust rental licensing process that requires all rental properties not occupied by the property owner to have an active license and register their property with the Department of Regulatory Services in order to be occupied. The city requires that property owners submit information such as their name, business or resident address, telephone number, and information of business partners, and individuals involved with partnering corporations and limited liability companies. As a part of the rental licensing and registration process, rental properties are inspected and given a tier level that communicates the conditions and habitability of their property that is tied to their registration. All of the data collected is then made publicly available on an online map that allows community members to understand their local rental market, the conditions of existing housing stock, and the individuals to hold accountable. Finally, Minneapolis property owners are charged a fee that is dependent on the number of units owned and the resulting tier of the property after inspections. Overall, Minneapolis' rental licensing and registration has been able to capture information on over 90% of the city's rental properties and, even during the height of the pandemic, supported the enforcement of dwelling codes to ensure resident safety and health. The success of Minneapolis' rental licensing process and the minimal tolerance the city holds for neglectful property owners has been viewed as a model from other cities across the country, such as Baltimore, Maryland, to address substandard housing conditions.