Check out the latest from Equity Blog, a project of PolicyLink to help nurture and inspire the nation's equity movement. The growing equity community is united in bringing greater opportunity to all Americans — especially those from low-income communities and communities of color — by focusing on creating healthy, stable, and equitable communities.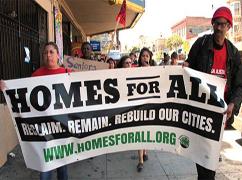 Strong Tenant Protections Critical to Make Oakland an "All-In" City
In the post-recession Bay Area, a new wave of urban development and investment is contributing to profoundly unequal economic growth. In Oakland, rents are skyrocketing and formerly affordable neighborhoods are rapidly gentrifying...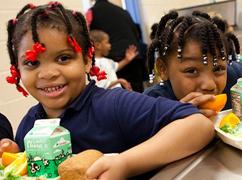 Green Beans and Good Jobs: Two Models to Transform the School Food Industry
Reinventing the school food industry is a tall order. More than any other segment of the food sector, the meal system operates under tight financing and regulatory constraints. And because school calendars dictate labor demand, jobs tend to be part time, with a three-month summer hiatus...