Presenting commentary, new perspectives, the latest research, stories from the field, and multifaceted advocacy that advances economic and social equity by Lifting Up What Works.
Check out the following featured posts:
The National Equity Atlas, a partnership between PolicyLink and the USC Program for Environmental and Regional Equity, analyzed the growth of renters in the nation and in 37 cities, their contributions to the economy, and what renters and the United States stand to gain if housing were affordable.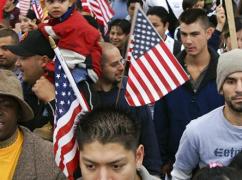 There are more than 800,000 dreamers in our workforce. Ending DACA not only disrupts their lives but also their employers, coworkers, patients & more. Congress must do right by them: pass the Dream Act.