President Barack Obama's 7th and final State of the Union address was one of optimism and a clarity regarding the challenges ahead. Here at PolicyLink, we were inspired by the President's energy, enthusiasm, and firm resolve to build an America that thrives, where all within its borders can participate, prosper, and reach their full potential. In the video below, PolicyLink staff share how the equity agenda connects to the President's vision for 2016 – and beyond.
Delivering the promise of equity requires attention to people and places, which are integrally connected. PolicyLink focus areas underscore this commitment to people and place, recognizing that a full range of opportunities are essential for all to succeed, thrive, and prosper.
Presenting commentary, new perspectives, the latest research, stories from the field, and multifaceted advocacy that advances economic and social equity by Lifting Up What Works.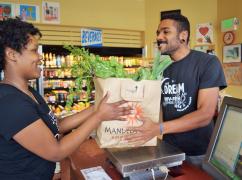 Mandela MarketPlace builds a foundation for community re-investment — a foundation composed of engaged and honored community voices, and core values that honor community-owned solutions and economies for community benefit.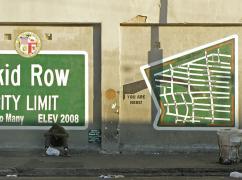 Throughout the tour, it became more and more apparent that the Skid Row we see today is the result of poor planning policies that displace existing residents in the name of "revitalization.