Presenting commentary, new perspectives, the latest research, stories from the field, and multifaceted advocacy that advances economic and social equity by Lifting Up What Works.
Check out the following featured posts: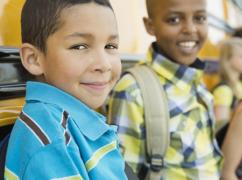 Cross-posted from CityLab -- Launched in 2014, the project provides data on "demographic change, racial inclusion, and the economic benefits of equity for the 100 largest cities, 150 largest regions, all 50 states, and the United States," the Atlas states.
Under Gupta's direction, Jobs With Justice has helped to win wage increases for 10 million low-income New Yorkers and Californians, secured overtime and wage protection for two million home-care workers, and helped update overtime regulations that affect 12.5 million workers.
In the video below, SF's LaDoris Cordell gives a devastating history lesson on 79 years of misconduct by the San Francisco Police Department and the lack of consequences or reform. 
The Blue Ribbon Panel on Transparency, Accountability, and Fairness in Law Enforcement (the Panel) was established as an advisory body to the SF DA in May 2015 in the wake of revelations that 14 SFPD officers had exchanged numerous racist and homophobic text messages. PolicyLink director, Anand Subramanian, served as the Executive Director of the panel.
Delivering the promise of equity requires attention to people and places, which are integrally connected. PolicyLink focus areas underscore this commitment to people and place, recognizing that a full range of opportunities are essential for all to succeed, thrive, and prosper.