Demond Drummer, Managing Director, Equitable Economy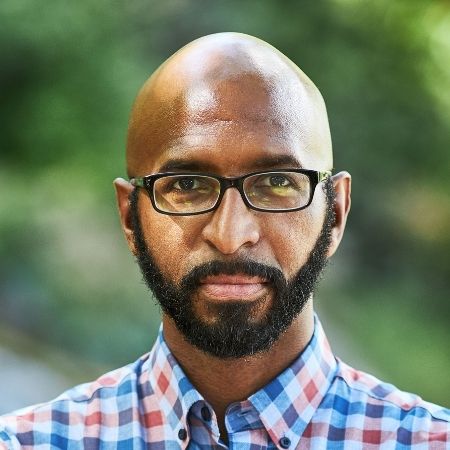 Please join the PolicyLink team as we welcome Demond Drummer to the position of Managing Director for Equitable Economy.
A proven strategist and innovator with a track record of developing solutions, building teams, and delivering results, Demond's leadership — in policy development, program design, technology, and innovation — has been recognized by the Obama White House, Code for America, and the Aspen Institute. A leading proponent of a Green New Deal, Demond has introduced bold new ideas and shifted public discourse, advocating for solutions to challenges like climate change, economic stagnation, and the racial wealth gap.
On Joining PolicyLink
Demond is excited about the bold ideas PolicyLink inspires and the organization's commitment to building an equitable economy. "PolicyLink shapes the public conversation on equity," he says. "As our country contends with a convergence of crises the need to deliver on equity is more urgent than ever. A bold equity agenda isn't just the right thing to do—it is basic common sense."
His vision is sharp and his focus clear. He says: "When it comes to delivering on the transformative change we need — from an equitable transition to a sustainable economy to investing in the people and places structurally cut out of this country's prosperity — questions around costs, affordability and money emerge as consistent conceptual barriers to moving our agenda from the margins to the mainstream.
"Task number one is to ground our economic vision at PolicyLink on one fundamental premise: money is a public good. We, the people, through our government, create and deploy money to achieve specific purposes in our society. To date, those purposes have been racist, exploitative, extractive, speculative, and economically unproductive. The fruits of this approach are clear: wage stagnation, rising inequality, a growing racial wealth gap, and a general hollowing out of our country's economy as nearly all growth is captured by the wealthy few.
"The good news," he says, "is that it is entirely within our collective power to change course, if only we dispel the erroneous assumptions, flawed logics, and tired myths that have held our economic thinking captive to, as Martin Luther King Jr. would say, solutions that do not solve, answers that do not answer, and explanations that do not explain."
In summary, he adds, "Building on long-established relationships with advocates and policymakers at every level of government, PolicyLink will develop, package, and promote actionable proposals that translate big ideas into impact. By communicating our transformative vision in concrete, practical terms, we will inspire a greater sense of possibility and broaden political will to truly create an equitable economy."
PolicyLink President and CEO Michael McAfee eagerly welcomes Demond and underscores his experience, knowledge, leadership, and skills.
"Equity," Michael reminds us, "is the key to America's economic prosperity — now and in the future. To meet this moment, we must center the one in three people in America living at or near poverty, hold ourselves accountable for delivering results that improve their opportunity and well-being and accelerate the development and implementation of liberatory tools and policy solutions that establish antiracist structures in government and the economy. Demond will be an essential partner in these efforts."
A Proven Leader
Before joining the PolicyLink team, he was the co-founder and executive director of New Consensus, a think tank advancing ideas to jumpstart an equitable economy. He raised startup funds, managed budgets, and operations, and conducted research on sustainable economics and renewable energy. Demond presented leading-edge proposals to a broad public, including elected officials, the press, and academia.
His extensive experience spans a range of organizations committed to change. He was a research associate for the Congressional Research Service, a youth and government coordinator for the YMCA of Metro Chicago, and a field organizer for Obama for America. Demond also launched the Smart Communities Program in Englewood, on the south side of Chicago, facilitating digital leadership trainings with block club members, parent leaders, and small business owners. His projects included Englewood Codes, a model youth STEM program, and LargeLots.org, a community-driven effort that increased tenfold the number of city-owned vacant lots reclaimed by homeowners.
Demond is a co-founder and board member of the Resident Association of Greater Englewood (R.A.G.E.) and serves as a board member of South Shore Works. He graduated from Morehouse College in Atlanta, with a bachelor's degree in economics and later, earned a master's degree from the University of Chicago Divinity School. He lives in Chicago's South Shore neighborhood with his wife and two children.
PolicyLink is a national research and action institute advancing racial and economic equity by Lifting Up What Works®. Please visit our website at: www.policylink.org to learn more about our work, values, and impact.