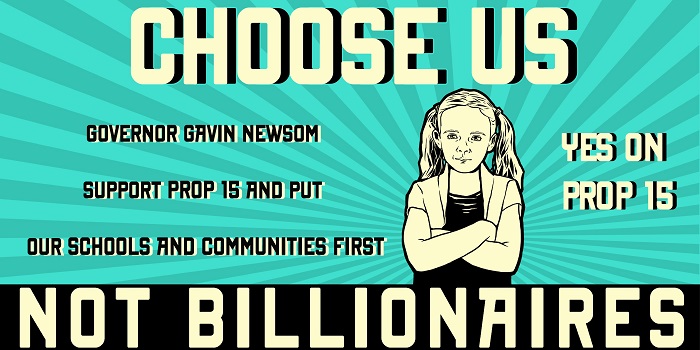 These are unprecedented times that call for unprecedented solidarity.
Today, PolicyLink and the Alliance for Boys and Men of Color are joining equity leaders from across California to launch a powerful #ChooseUsNotBillionaires Week of Action. Together we are demanding that Gov. Newsom and California elected officials ensure a just economic recovery that reverses historical inequities and invests in a future that benefits all Californians. State lawmakers only have until August 31st to make critical decisions regarding California's response to the devastating impacts of the COVID 19 pandemic and the resulting economic crisis. They need to hear from us now!
To launch our week of action we are calling on our elected leaders to #CHOOSE RENTERS NOT CORPORATE LANDLORDS. Over two million renters are at risk of eviction and we need policy makers to pass AB1436 to keep people in their homes. This important bill prohibits landlords from evicting tenants based upon unpaid rent during the state of emergency and some months after and provides a grace period for paying back unpaid rent. AB 1436 also protects homeowners and landlords from facing foreclosure by providing mortgage forbearance.
Please take a minute to call the governor and state leaders to urge them to prevent an eviction tsunami and support this important policy.
We are also asking fellow economic, racial and social justice organizations and leaders to raise your voices with us over the next week, starting TODAY – Friday, July 31st. We've designed the week and the activities so that there's something that everyone can do. Can you do one or all of the following?
Use the Social Media Toolkit to post and share the content for each day (the toolkit will be updated if new information arises)
Help make 20 calls each day, or on certain days, to the designated targets for the day. Between you, your colleagues, family and members --- you can do it!
Join on-the-ground actions. 
Whatever you and your organization can do, it will add up and make a difference. Thank you for joining the fight and demanding that policy makers #ChooseUs!