Reimagining America's institutions, the teen hiring spree leaves behind youth of color, tracking health equity, and more, in this week's Covid, Race, and the Revolution.

Issue No 54. June 2, 2021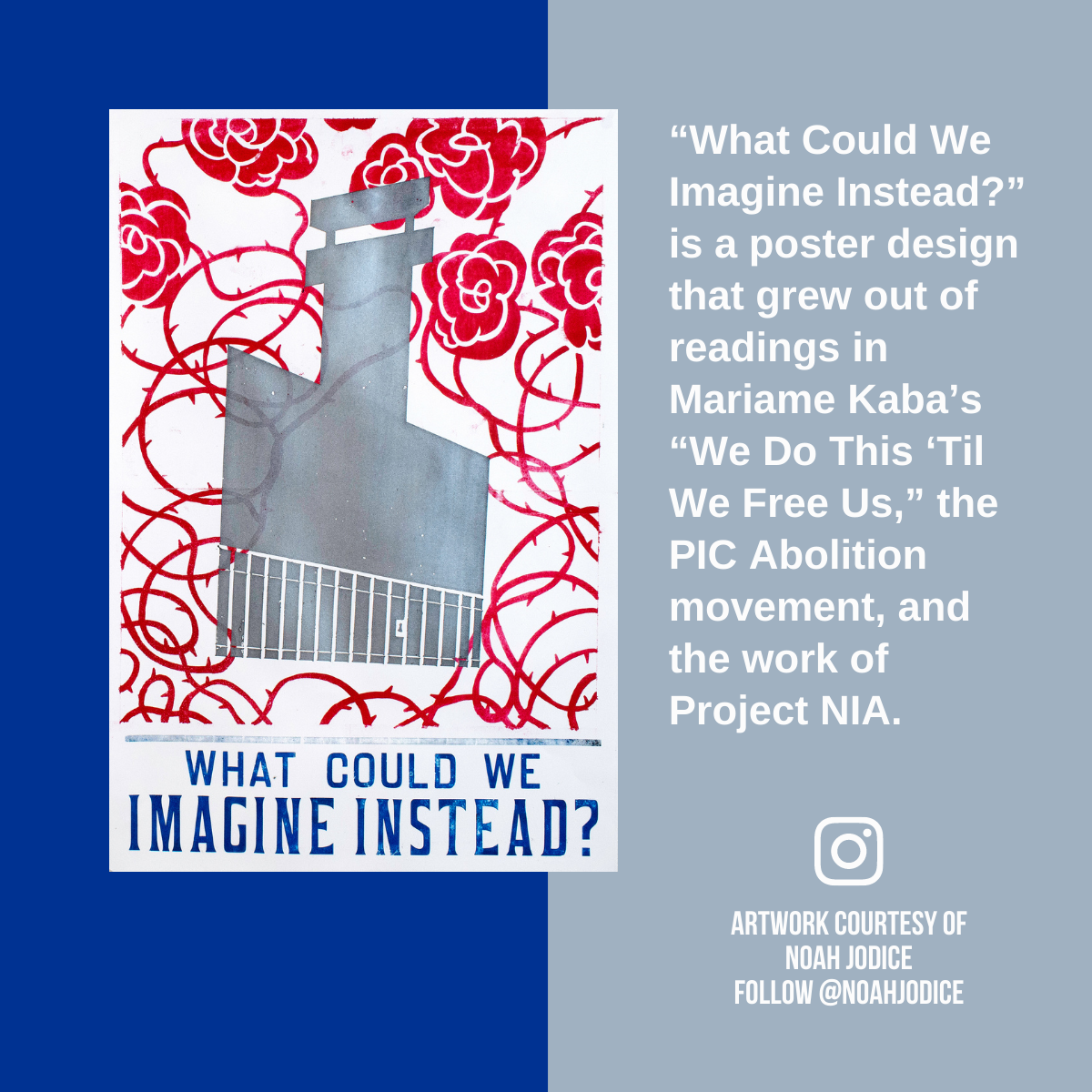 The poster was originally printed using letterpress, pronto plate, and screen printing. Noah Jodice is an illustrator and animator currently pursuing an MFA in Illustration and Visual Culture at Washington University in St. Louis.
News, Analysis, and Commentary, Curated from Around the Web
Reimagining America's institutions
As vaccination rates increase, Covid-19 deaths decline, and the nation reopens, this is a moment to lift up the achievements and resilience of some of the hardest-hit communities. Native American tribes are celebrating some of the most successful vaccination campaigns in America — in no small part because tribal sovereignty gave leaders the power to design their own programs and because the cultures value elders and community, the Washington Post reports. The Navajo Nation is about 70 percent fully vaccinated. Other tribes are reporting similar or even better numbers. 
But as swaths of the United States emerge from pandemic, no one should lose sight of the ways in which it continues to cause outsized suffering in communities of color, magnify racial inequities, and underscore the urgency of radically reimagining systems and institutions so they serve and support all people. In Washington, DC, Black people make up 45 percent of the population but more than 80 percent of recent Covid cases, up from 46 percent late last year, according to the Washington Post. Several other cities and states have seen a similar trend, indicating large racial gaps in vaccination. 
Here are five ways in which the pandemic is colliding with systemic and institutional failures to widen racial and economic gaps.
Race and the teen hiring spree
At first glance it seems that teens are thriving as companies scramble to hire workers. More than a quarter-million 16- to 19-year-olds gained jobs in April, driving employment in that age group to its highest since the Great Recession and inspiring the New York Times to declare teens to be "the luckiest workers in America." Only lower in the story does the paper note that the gains went mostly to White teens, while employment ticked up slightly among Black teens and declined among Latinx teens. While business is beginning to thrive in affluent resort communities and suburban neighborhoods, it continues to lag in some cities, leaving many teens who live there out of work.
Tracking health disparities
While Covid has exposed and exacerbated racial health disparities, systemic medical racism is especially glaring in childbirth, NPR reports. Black women are three times more likely than White women to die after giving birth. That's why many Black women search for a Black obstetrician-gynecologist, though there are not nearly enough to serve everyone. The New Yorker reports on the growing movement to reduce maternal deaths and improve birth outcomes and by building the capacity of Black midwives and empowering and supporting Black women to reclaim their own birth experience. 
Racism also hurts the health of Black men, Kaiser Health News reports. More education generally is associated with better health, but Black men experience only slight gains compared with other groups.
Green spaces were critical for physical and mental wellbeing when the pandemic locked millions of people indoors, and the popularity of parks skyrocketed. Released today, Advancing Park Equity in California highlights ongoing park equity challenges, explores how Covid-19 is amplifying the need to deepen investment in parks, and offers recommendations to California lawmakers. 
Park equity issues are impacting cities across the US, neighborhoods with majority populations of color have access to 44 percent less park acreage, on average, than largely White neighborhoods, according to new data from the Trust for Public Land, reported by Bloomberg CityLab. The Trust has assessed the availability of urban green space annually for the past decade but added an equity metric for the first time this year.
The coronavirus also has highlighted long-standing inequities around body weight, Maria L. La Ganga writes in the Los Angeles Times. Research shows that higher BMI — body mass index — is associated with serious Covid complications and with bias that keeps people from getting the care they need. The pandemic has intensified a clash between a medical establishment concerned about obesity, and activists who reject the term,  proudly call themselves fat, and are calling out well-documented anti-fat biases of the medical profession.
Health equity can't exist without complete equitable and disaggregated data. But as Covid has made clear, racial health data is collected and reported inconsistently — if it's collected at all. NPR explains how flawed data in Missouri and other states undermines efforts to monitor and ensure vaccine equity.
Under the leadership of Morehouse School of Medicine, a coalition of researchers and advocates has launched the Health Equity Tracker to collect and centralize racial health data from across the US, empower communities to fight for change, and inspire research to close data gaps. "For far too long it's been 'no data, no problem,'" Nelson Dunlap, chief of staff at the Satcher Health Leadership Institute at Morehouse, told Stat.
Please share with your networks and send your ideas and feedback. And follow us on Twitter, LinkedIn, Facebook and Instagram. #COVIDandRace
We hope you find this series an important tool for keeping up with news about the virus and its impact on communities we serve. As a non-profit organization, PolicyLink is honored to provide resources to support the needs of our nation's 100 million economically insecure individuals. Generous partners like you make our work possible. 
Michael McAfee and Angela Glover Blackwell are grateful for the contributions of Fran Smith, Milly Hawk Daniel, Rachel Gichinga, Glenda Johnson, Jennifer Pinto, Heather Tamir, Ana Louie, Janet Dickerson, and Mark Jones to produce the COVID-19 & Race commentary.