June 2021: Moving from Intention to Impact: Funding Racial Equity to Win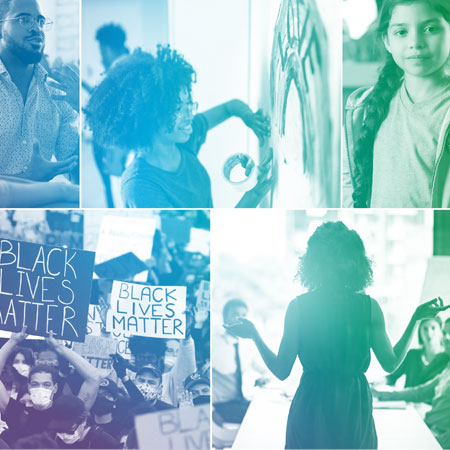 Overview
Moving from Intention to Impact: Funding Racial Equity to Win, a joint PolicyLink-Bridgespan study analyzes the state of funding for racial equity work. Among a host of important findings, the report offers two key takeaways to funders who want to be generative members of the racial equity ecosystem. First, accountability, a necessity of racial equity work, is impossible without rigorous and transparent reporting. Second, funders must trust and defer to the articulated needs of movement leaders and fund the work that movement leaders say is needed to achieve enduring change. 
Informed by the expertise of movement leaders on the frontlines of this work, this report shares what we've learned about funders' intentions to contribute toward racial equity, and what it will take to move from intention to enduring impact.
Even though lack of reporting makes it relatively impossible to know the true comparison of pledges to deployed capital, our executive summary details three key equity funding concerns that would exist even if all the money pledged were to be deployed:
The money may not be going to the full range of work that is needed to support transformative change. There needs to be an intentional focus to ensure that funding is directed with the long game in mind, toward initiatives that address the root causes of inequity, not just the immediate problem at hand.

The money is insufficient to address the historic undercapitalization of organizations doing racial equity work, which are largely led by people of color and focused on systems change.

The money will disappear. Concerns run high that 2020 was an anomaly, with interest in racial equity energized by a perfect storm generated by the murder of George Floyd and others and a global pandemic — a combination that hopefully will not be replicated.
Strong institutions that have been driving this work, even when funding is scarce, are inviting philanthropy into a conversation about how we aggregate capital, the types of results we want to see, and how to effectively deploy capital to achieve those results. This conversation can foster a relationship between frontline movement leaders and funders that makes it possible to truly win on equity. Funders ready to join in this way can learn how in our action guide.