Reflecting on the Opportunity of this Moment (April 16, 2021)
A message from PolicyLink President and CEO Michael McAfee
I'm honored to have been invited into conversation with our federal government — the Administration and Congress — regarding some of the most critical issues of our generation. In light of these opportunities, I wanted to take a moment to share some of my reflections as I embrace deep gratitude and unmatched hope for what's possible.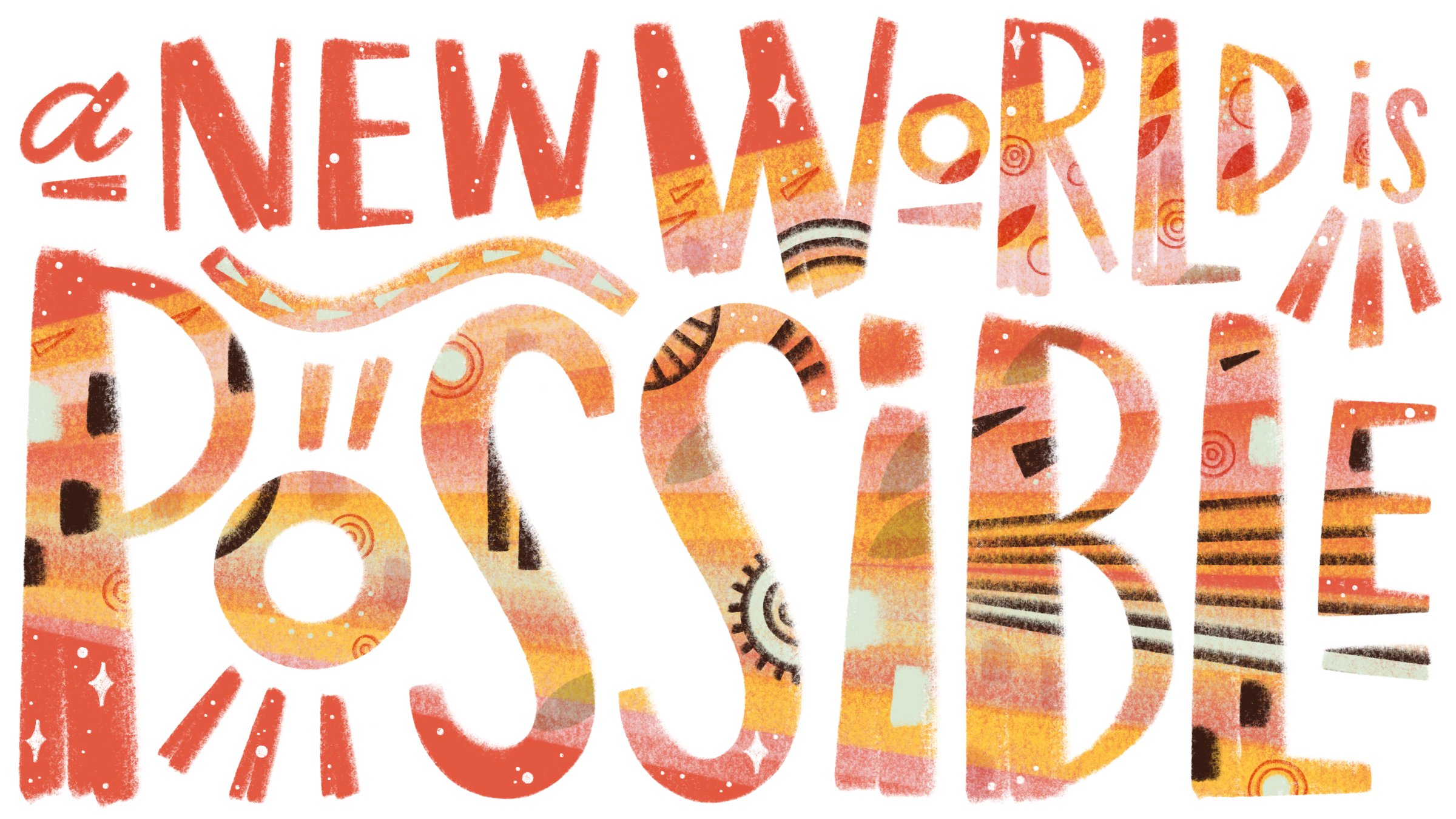 Advancing racial equity is "soul work"
Black Americans have a right to distrust a government that has historically politically sabotaged, neglected, and attacked them. Now, we are in a radically new time, and we have the opportunity to turn towards the government with authority. PolicyLink worked closely with the Biden-Harris transition team to inform the President's Day One executive order to advance racial equity throughout the government, so we know firsthand the opportunity we have. The way we hold the government accountable is by joining together to ensure the government is successful in its new commitment to equity. Last week PolicyLink hosted a convening, "Advancing Equity in the First 100 Days and Beyond," with racial equity leaders and Administration officials for an unprecdented discussion on our collective power to create an anti-racist government.
In our opening session, panelists explained why equity is both a moral and economic imperative. Manuel Pastor from the USC Equity Research Institute explained that we were past the point of imagining the best economic path forward — we now have resources to hold cities accountable for compounding racial inequity. He enthusiastically shared that "there's a moral mission around equity, there's a business case around equity, and there's no excuses not to [address] it because now there's data and tools." 
Anne Price from the Insight Center for Community Economic Development thoughtfully explained why centering blackness was crucial to delivering on the President's groundbreaking equity goals. Price explained that "centering blackness is really solving for the fundamental problem and the harms of anti-blackness and that really means [individual] and systemic devaluation dehumanization."
We also heard from grassroots leaders like Tara Houska, founder of the Giniw Collective, who spoke about the need to move beyond incremental intervention and "Honor the treaties. The treaties are at the heart of what created the United States. They are contractual obligations that continuously  —  to this day  —  are not upheld," she said, addressing the federal leaders present. As more than 100 million Americans are at 200 percent below poverty, acting incrementally will never keep pace with the rate of change necessary to empower Indigenous communities.
By the end of the event, we had all presented the Biden-Harris Administration with the same general idea: just as the social construction of oppression centers Black people, the path to economic justice for all Americans must also center blackness. As I shared with the audience as we closed out, racial equity work is "soul work." We have the blessing to do transformative work that requires much more than a checklist to implement. 
We have to do the soul work as described in our Equity Manifesto. We have to join with each other, and work in transformative solidarity to create a world that ensures all people in America — particularly those who face the burdens of structural racism — participate in a just society, live in a healthy community of opportunity, and prosper in an equitable economy. This is a world that is worthy of our beautiful multiracial democracy.
It's also our duty to demonstrate our love for the people that America has historically disregarded. Our government will root out policies that perpetuate racism, as the alternative would root out our country's humanity. Working with the government to create and scale unprecedented change is fierce work. And PolicyLink is in this for the long haul. We have an opportunity with this Administration, but the world we are talking about does not exist — we are creating it. The systems that we currently have weren't designed for a multiracial democracy, so we must continuously work to perfect this country. The dedication our partners demonstrated at last week's convening encouraged me to remember what I'm sure our freedom fighting ancestors told themselves when the task at hand felt overwhelming: my soul says it's worth it. 
A nation at a crossroads
On Wednesday, April 14, I testified before the House Financial Services Committee about the need to center equity in all infrastructure policy decisions. Guided by the brilliant leadership of Chairwoman Maxine Waters, the hearing: Build Back Better: Investing in Equitable and Affordable Housing Infrastructure offered me the opportunity to share insights alongside Jacqueline Waggoner, Diane Yentel, Saule Omarova, and Brian Riedl. I highlighted that housing shapes the physical landscape of inequity: segregation, disinvestment, and exclusion. We can no longer deny that racial inequity is a feature, not a market failure, of the current housing system. We can begin to fix this by investing substantially more in a range of housing needs, and welcome Chairwoman Waters' Housing Is Infrastructure bill as a critical starting point. 
Our nation is at a crossroads: if we fail to invest in housing and financial infrastructure, we will forfeit the opportunity to significantly improve the lives of the millions of people living in or near poverty. It's time to think big: an equitable, prosperous nation for all can be achieved only when our policymaking is commensurate with the scale of the challenges facing our society. To hear more about the specific challenges and opportunities you can find my testimony here.