Invest in Equity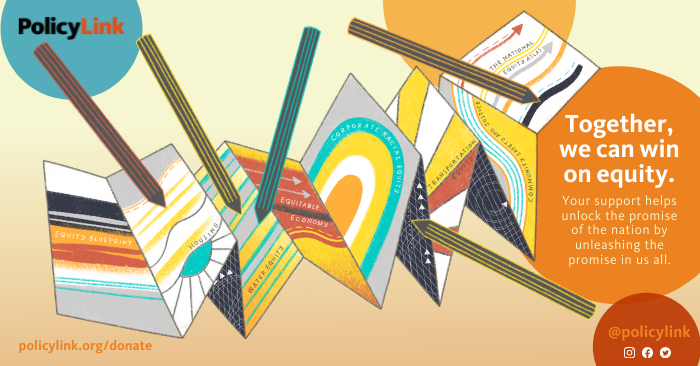 The last two years have clearly revealed that the quest for equity is not linear and our journey to design a nation that works for all is generational. During the most challenging moments, what has given us hope is seeing the work of our staff and knowing that, as a team, we will manifest the grace necessary to do this work and keep equity as our North Star. 
PolicyLink is committed to building a just nation for each and every one of us, which is why we strive to maintain a staff that mirrors the diversity of the nation and brings a culture of creativity, openness, and community. We invite you to get a glimpse of that community by introducing the people who make PolicyLink possible. 
Together, we can embody the audacity necessary to create a just nation. Join us today by making an investment in our shared well-being.
Meet the PolicyLink Community Working to Build an Equitable Future