Meet Our Team Members Working on Corporate Racial Equity and Equitable Economy


Last week you heard from Sara and Eric about how community has shaped their experiences and led the way for equity, both in their personal lives and in their policy work. We are excited for you to meet Mahlet Getachew and Demond Drummer — our colleagues raising the voices of those communities as we activate movement, government, and corporate leaders through our Corporate Racial Equity and Equitable Economy work. The nearly 100 million people living at or below the poverty line are the priority beneficiaries of our economy and must be centered to truly rebuild a nation that is designed for the success of all.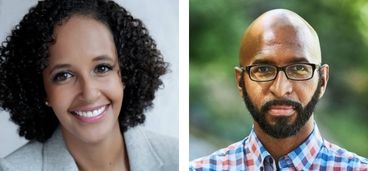 Mahlet Getachew, Demond Drummer 
Equity work can be very personal; what brought you to work in the equity movement? How does your identity/background inform and influence your work and overall view of the equity movement, if at all? 
Mahlet: 2020 was a year of personal reckoning for me. When the pandemic hit, I was in the midst of a career as a business lawyer, advising large and small companies across various industries, beginning as a mergers and acquisitions lawyer and growing into the role of general counsel. Throughout my career, I carried the weight of being a Black woman navigating predominantly white and male spaces, mostly silently. When I was discounted, I worked harder to find creative ways of being more influential. When I was tokenized, I focused on overachieving. When I was othered, I reached out to build bridges. When I hit seemingly insurmountable barriers in what I wanted to achieve, I dedicated myself to chipping away slowly — thinking, in due time, things will change. In the summer of 2020, I put down my protective armor and "chipping away" tools. I was overwhelmed with fatigue and angry with the deeply insufficient corporate responses to the scale of structural racism and oppression before us. At the same time, I felt an overwhelming desire to change business as usual. The leadership, innovation, power, and courage of the equity movement called to me. I joined the equity movement to use my skills, expertise, and power to transform corporate America — to embed racial equity (and accountability for it) into the very DNA of everyday business.
I'm a first-generation Ethiopian immigrant. I came to America with my family at the age of six and grew up in a predominantly all-white community in the Pacific Northwest. While I focused on trying to fit in, my parents focused on fighting for the right to stay in America — applying for political asylum and navigating our complex immigration system including multiple appeals of deportation orders. It's impossible to say in a few words what it was like growing up as a lone Black family of humble means in a wealthy, predominantly all-white community. In short, my lived experience serves me today in many, many ways — from being comfortable navigating spaces and audiences that are still trying to understand what equity means to knowing the power players and hidden playing fields where we have to show up as a movement to shift power.
Demond: I spent the bulk of my childhood in a military family. My father was an Army officer while my mother focused on raising us. I don't remember feeling a sense of material lack until my parents divorced. In that moment, the general sense of physical safety, material stability, and predictability that I had taken for granted were just gone — literally overnight. The change was sudden and dramatic as fear, scarcity, and uncertainty took over. Everything had a price tag, and everything was unaffordable. In fact, I remember overhearing my grandmother pulling my mother aside and expressing dismay that "the boys" — that's what they called my twin brother and me — were preoccupied with how much things cost.
What really got me asking questions was the fact that my brother and I had free health care as military dependents while my mother, who was no longer married to my father, couldn't afford her medication. It just didn't make sense to me that someone could work full time and struggle to pay the bills and be unable to afford the health care they needed. That's why I studied economics in college. That's why I've spent my career fighting for an equitable economy. 
The gross inequities built into our economy knocked the wind out of me as a kid. I've been fighting back ever since.
What brought you to PolicyLink?
Mahlet: I came to PolicyLink because of its history, legacy, power, and unwavering commitment to building and leading the racial equity movement. As business leaders and investors are increasingly approaching racial equity work, movement leaders like PolicyLink are in the best position to ensure the private sector meets the highest bar for equity.
Demond: PolicyLink has incredible reach, deep relationships, and a stellar reputation. That's because the people who work here are brilliant, committed, thoughtful, and resolute. There is a clarity of purpose here, a very deep commitment to racial and economic equity.
What inspires you about your work?
Mahlet: I'm inspired every day by my colleagues and the numerous other leaders in the equity movement who have dedicated their lives and careers to this work. It is because of their efforts that I feel such strong footing in my work. It is because of their efforts that I feel any hope in transforming the private sector.
Demond: I draw my energy from people and ideas. If you've ever read something that made the light bulb turn on, bringing deeper understanding to a topic you're studying, or if you've ever had one of those conversations that was so rich and full that you came away more energized than before. That's what my job feels like every day.
Thinking about this past year, what is something that you are proud to share? 
Mahlet: I'm proud of our work in launching the Corporate Racial Equity Alliance with FSG and JUST Capital to develop corporate performance standards for racial equity. Our standards development effort is a multiyear project, but it is already bearing fruit: just a few months ago we completed the development of prototype racial equity metrics for investors in partnership with the Global Impact Investing Network and CapEQ.
Demond: Back in September, my wife and I (along with our children strapped in their child seats) completed the 20th Annual Bike the Drive in Chicago. It's a fundraiser hosted by the Active Transportation Alliance where the city shuts down DuSable Lake Shore Drive to vehicular traffic, transforming Chicago's most famous roadway into a 30-mile bicycle highway. We completed the full course and earned our 30-mile challenge medals. We had a great time.
The future demands that we win on equity. PolicyLink is advancing an agenda to perfect our democracy and economy, resulting in a just and fair society where all can participate, prosper, and reach our full potential.