Health equity is achieved when everyone, regardless of race, neighborhood, or financial status, has a fair and just opportunity for health — physical, mental, economic, and social well-being. Attaining this goal means working not only within the health-care system, but across the many systems and institutions that affect how families live, work, learn, and play.
Cultural narratives are powerful, often underutilized tools for promoting policy change. Especially today, when fear, anger, and xenophobia have taken root in the public discourse — the story of who we are and what we value as a nation has never been more important.
Narrative change and systems change are at the core of the Ambassadors for Health Equity fellowship program, a joint venture of PolicyLink and FSG that is funded by the Robert Wood Johnson Foundation (RWJF). The ambassadors are selected from a wide range of for-profit, nonprofit, and cultural fields. Throughout their fellowship year, they will learn about a Culture of Health, how health is more than health care, and how to share what they learn with others in their fields and beyond. They will also forge alliances among themselves as they collaborate to promote health equity.
The Ambassadors for Health Equity Fellowship
2016-2017: The first Ambassadors for Health Equity cohort included 13 national leaders who began meeting in 2016. They met over the course of 12 months, through five in-person convenings and several virtual sessions to consider how to foster and encourage environments where everyone has the opportunity for the best possible health and well-being.
2019-2020: The second cohort of Ambassadors for Health Equity includes 20 fellows whose tenure began in February 2019 and will continue through February 2020. The program is again conducted in partnership with FSG, and generously supported by RWJF, whose vision for a national Culture of Health drives the initiative.
These twenty-three leaders from nonprofit organizations, private sector, arts, and philanthropy have been selected to take part in the year-long program to embolden them to share ideas and experiences, forge new alliances, generate new solutions, and promote a Culture of Health within their own work and across networks. The fellowship experience will be guided by three health equity experts and two program alumni, who will provide mentorship, strategic direction, and curriculum content for the program.
Through in-person meetings, a series of webinars, and online support, the ambassadors will:
gain a comprehensive understanding of the intersections of their work with health equity and be able to make the case for how that work contributes to desired outcomes for population health;
learn new frameworks and approaches to seek allies, partners, and even investors across systems or issues not normally engaged;
build a network with other system-level leaders across issue areas to exchange best practices, lessons, and tools, to take action in new ways that create win-win benefits.
Dorian O. Burton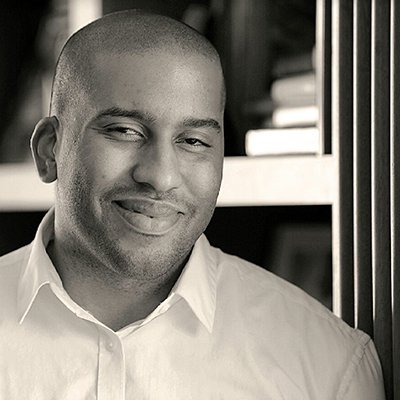 Dr. Dorian O. Burton, Managing Partner, ParaQuel Capital
Dr. Dorian O. Burton is the co-founder and managing partner of ParaQuel Capital. He was formerly the co-director of The TandemED Initiative for Black Male Achievement and Community Improvement at Harvard University Law School's Charles Hamilton Houston Institute for Race and Justice, and was the Wasserman Foundation Fellow in the Doctor of Education Leadership Program at Harvard. Prior to Harvard, Burton worked as an independent consultant with non­profits and school districts in Harlem, New York, Houston, Texas, and Newark, New Jersey. In addition, he worked in a special projects role to develop external partnerships for the Harlem Children's Zone College Success Office. Burton started his professional career working for the National Football League and also served in various educational leadership roles.
In addition to his doctorate degree from Harvard, Burton holds a master's degree in higher education from the Steinhardt School of Education at New York University and a bachelor's degree in sociology from Pennsylvania State University, where he also was a member of the varsity football team. During Burton's tenure at Harvard as a Wasserman Family Fellow, he was selected to the Dean's Committee on equity and diversity, served as a teaching fellow for Lani Guinier at Harvard Law School, and was awarded the International Marshall Memorial Fellowship from the German Marshall Fund. Additionally, Dr. Burton was a Gordon Ambach Fellow with the National Governors Association Education Division and the North Carolina Department of Public Instruction, as well as a non-resident fellow at the Hutchins Center for African & African American Research at Harvard University. Most importantly, he is the proud father of four beautiful children, and the brother of three wonderful sisters who serve as his best friends and comic relief. A firm believer in the power of God, he strives to not just be successful, but to be significant.
Dwayne Marsh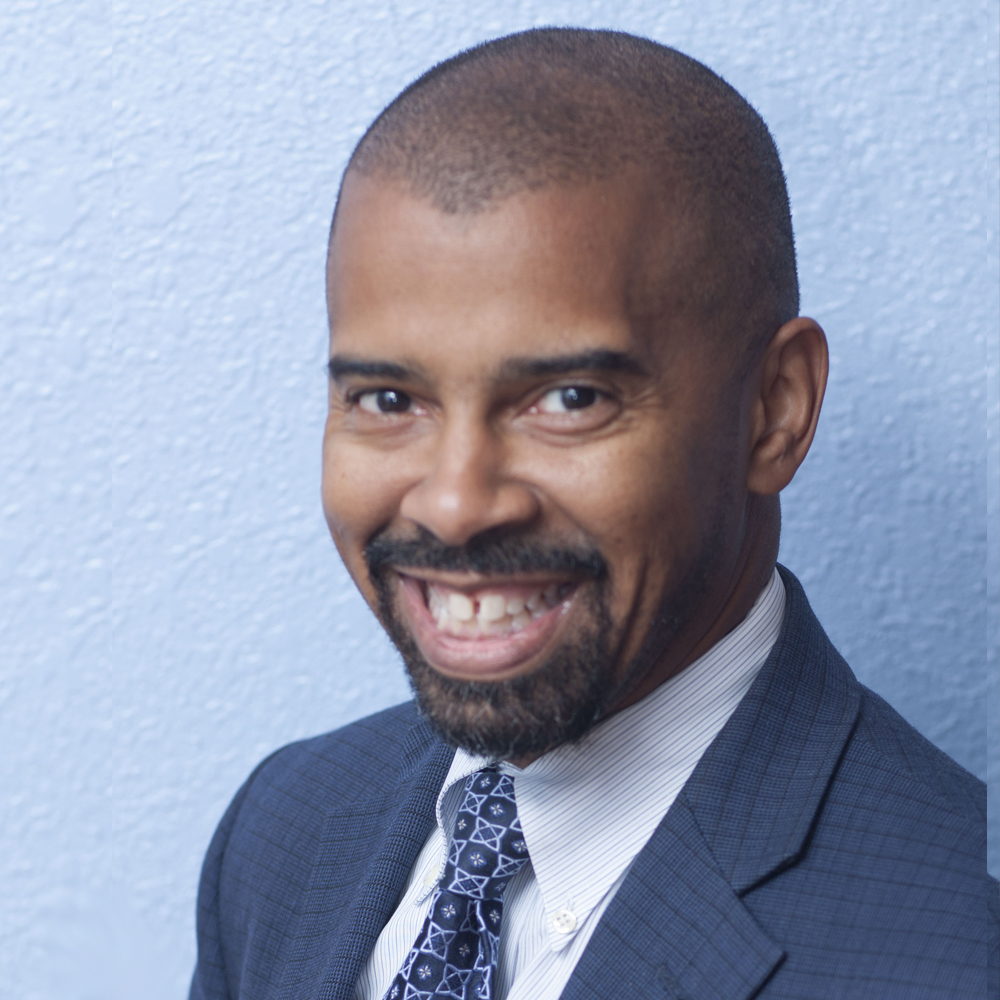 Dwayne S. Marsh, Co-Director of Government Alliance on Race and Equity (GARE) and Vice President of Institutional and Sectoral Change at Race Forward
Dwayne S. Marsh is co-director of Government Alliance on Race and Equity (GARE) and vice president of Institutional and Sectoral Change at Race Forward. The new Race Forward is the union of two leading racial justice nonprofit organizations: Race Forward and Center for Social Inclusion.
Prior to GARE, Marsh was a senior advisor at the U.S. Department of Housing and Urban Development. There, he advanced sustainable planning and development through interagency partnerships and departmental transformation. He coordinated a $250 million grant program and the capacity building resources that reinforced the work of pioneering grantees in 48 states and the District of Columbia. Under his leadership, his office prioritized equity as a foundational principle for its planning and investment initiatives.
Marsh brings to GARE his expertise and considerable experience in coalition building for regional equity and leadership development for policy change. Before HUD, Marsh spent a decade at PolicyLink, and prior to that, he directed the FAITHS Initiative for eight years at The San Francisco Foundation, building a nationally renowned community development and capacity building program that continues to this day.
Gretchen Beesing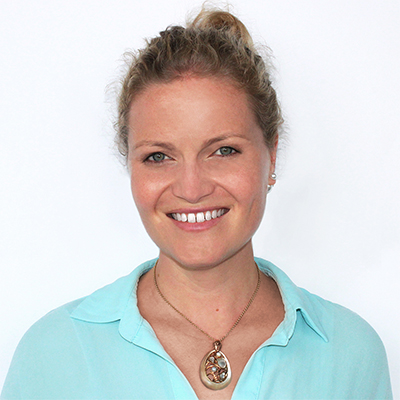 Gretchen Beesing, CEO, Catalyst Miami
Gretchen Beesing is the chief executive officer of Catalyst Miami. Beesing joined Catalyst in 2007, directing civic leadership and advocacy programs for more than five years, before becoming CEO in 2013. During her time at Catalyst, Beesing has integrated the organization's services into an effective and empowering financial coaching platform that offers asset-building strategies at each stage of a client's journey to prosperity. She effectively transitioned Catalyst from a financial literacy provider to a financial capability thought leader, engaging in many national partnerships and demonstration products, including Mission Asset Fund's Lending Circles. Other accomplishments include conceiving and piloting the Miami Thrives executive leadership program for community development practitioners, the first of its kind in South Florida. Under Beesing's leadership, Catalyst hosted Miami's first Poverty Solutions Summit, attended by more than 300 service providers, activists, and Miami-Dade County officials.
Beesing serves as chair of the Board of Directors for the South Florida Community Development Coalition. She participates in JPMorgan Chase's Community Advisory Board (Florida), the Florida Policy Institute's Community Advisory Board, Resilient 305 Steering Committee, and other advisory boards. Beesing was a 2015 American Express NGen Fellow and is an alumnus of the Federal Reserve Board's Community Leaders Forum. She is a licensed clinical social worker with degrees from New York University and Kalamazoo College.
Jennifer Blatz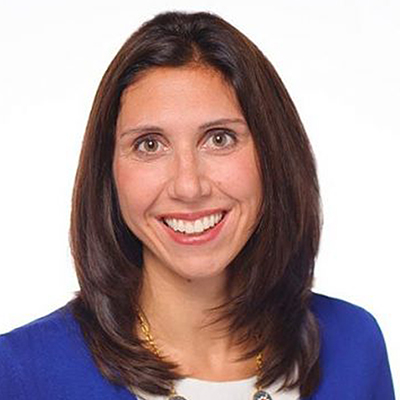 Jennifer Blatz, President & CEO, StriveTogether, Inc.
Jennifer Blatz is president and CEO of StriveTogether, where she oversees the organization's operations and strategy for accelerating the progress of cradle-to-career partnerships to change systems and improve outcomes for kids. Prior to her work with StriveTogether, Blatz helped launch StrivePartnership, a cross-sector, cradle-to-career partnership serving Cincinnati and Northern Kentucky—one of the most notable collective impact initiatives in the country. As StrivePartnership's director of operations, Blatz helped translate lessons from her work on the ground in Cincinnati, Northern Kentucky, and other communities across the country to launch the national Cradle to Career Network. Drawing on her passion for improving educational outcomes for underserved populations, Blatz has made her career in the social sector. This includes serving as executive director of the Ohio College Access Network and supporting the growth of the National College Access Network. She also was program officer for College & Career Access at KnowledgeWorks, where she managed a portfolio of initiatives focused on improving postsecondary attainment.
Blatz earned a bachelor's degree, summa cum laude, in English from the University of Kentucky and a master's degree in college student personnel from Miami University. She has been an active community volunteer through her participation in the Junior League of Cincinnati and as a mentor for a Cincinnati Public Schools student. Blatz has been named a YWCA of Greater Cincinnati Rising Star and one of Cincinnati Business Courier's "Forty Under 40." She is a graduate of United Way of Greater Cincinnati's Volunteer Leadership Development Program, is a member of Cincinnati USA Regional Chamber's WE Lead Class 10, and recently completed the Billions Institute Skid Row School for Large-Scale Change. Blatz lives in Northern Kentucky with her husband and three young children.
Kashif Shaikh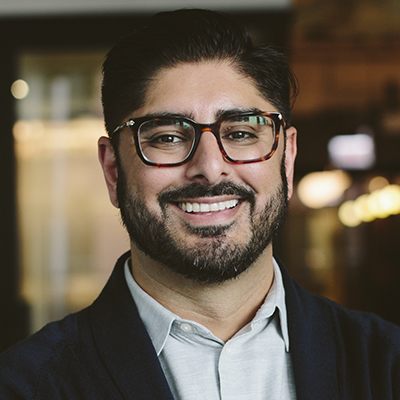 Kashif Shaikh, Co-Founder & Executive Director, Pillars Fund
Kashif Shaikh is the co-founder and executive director of the Pillars Fund, an organization that invests in and amplifies the talents, narratives, and leadership of American Muslims. Under Shaikh's leadership, Pillars has grown from a volunteer-led community fund to a fully staffed, nationally recognized foundation that has invested over $3.5 million into nonprofits working with and alongside the American Muslim community. With over 13 years of experience in the philanthropic sector, Shaikh is a leading voice in the field of philanthropy and the important role it plays in empowering vulnerable communities. Prior to launching Pillars, Shaikh was a program officer at the Robert R. McCormick Foundation, where he managed a portfolio of over $5 million and helped scale some of the most promising nonprofit organizations in Chicago, working at the intersection of racial justice, poverty, and education. Additionally, he managed the Foundation's corporate partnerships and helped develop corporate social responsibility strategies for the Chicago Tribune, Chicago Blackhawks, and the Chicago Bulls. Shaikh's career began at the United Way of Metropolitan Chicago, where he advanced key strategies to engage the organization's largest corporate partners.
Shaikh currently serves on the Board of Directors of 826 National, an organization founded by acclaimed author Dave Eggers that is dedicated to supporting students ages six to 18 with their creative and expository writing skills. He is also on the Board of Trustees for the Chicago Theological Seminary. He was recently named to the Board of Directors for the Peabody Awards. In 2017, he was selected to Crain Chicago Business "40 Under 40" list. Originally from Cincinnati, Ohio, Shaikh holds a bachelor's degree from Ohio State University and a master's in public policy and administration from Northwestern University.
Liz Dozier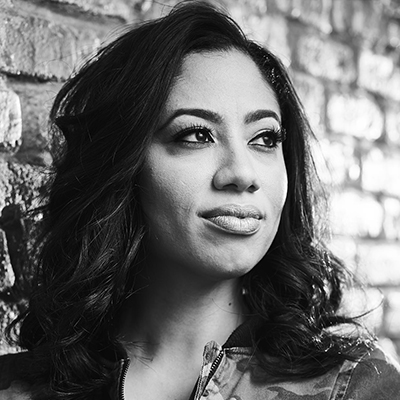 Liz Dozier is the chief executive officer of Chicago Beyond, a social impact investor she launched in 2016 that backs the fight for youth equity by fueling ideas, organizations, people, and ventures to help all youth to achieve their fullest human potential. Since its inception, Chicago Beyond has invested more than $30 million in 12 local nonprofit organizations that work to create equitable access and opportunity for Chicago's young people. This is accomplished by Chicago Beyond's partners through various holistic approaches: from a program that strengthens young African American fathers to a post-release employment program leveraging the performing arts. Beyond providing transformative funding, Chicago Beyond works hand-in-hand with its partners to ultimately grow their impact. From strategic planning to development to branding and communications supports, Chicago Beyond designs unique investment plans to help its partners reach their goals.
Dozier's ambition is born from her experiences as an educator in Chicago Public Schools. During her tenure as principal at Fenger High School — at the time known as one of the most violent and underperforming schools in Chicago — Fenger experienced a decrease in its dropout rate from 19 percent to 2 percent, a 40 percent increase in Freshman On-Track to graduate, and double-digit increases in attendance and the state graduation rate. Keenly aware of how traumatic events outside of the classroom were affecting her students, Dozier's method to turn Fenger around also included the adoption of restorative justice and mental health and wellness strategies. Dozier's work has been featured in various outlets such as The New York Times, How Children Succeed, by Paul Tough, CNN's docu-series Chicagoland, and forums such as Aspen Ideas Festival, the Kennedy Center Forum on Mental Health, and SXSW.
Lyla June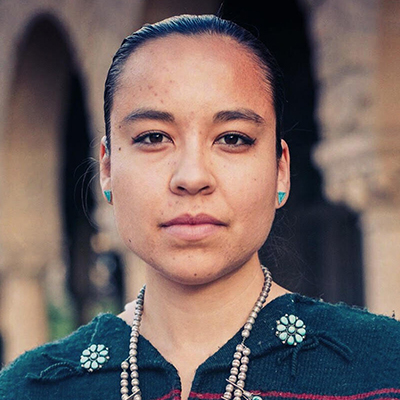 Lyla June, Doctoral Student, Artist, and Community Organizer
Lyla June is a poet, musician, human ecologist, public speaker, and community organizer of Diné (Navajo), Tsétsêhéstâhese (Cheyenne), and European lineages. She is a co-founder of The Taos Peace and Reconciliation Council, which works to heal intergenerational trauma and ethnic division in northern New Mexico. She was a walker within the Nihigaal Bee Iiná Movement, a 1,400-mile prayer journey through Diné homelands for environmental and social justice. She is the lead organizer of the Black Hill Unity Concert and the founder of Regeneration Festival, an annual celebration of children that occurs in 13 countries around the world every September. June's dynamic, multigenre performance style has invigorated and inspired audiences across the globe toward personal, collective, and ecological healing. Her messages focus on Indigenous rights, supporting youth, intercultural healing, historical trauma, and traditional land stewardship practices. Her undergraduate studies in human ecology, coupled with a traditional upbringing, inform her potent messages conveyed through the medium of powerful, yet prayerful hip-hop, poetry, acoustic song and speech. Her personal goal is to grow closer to the Creator by learning how to love deeper.
June graduated with honors from Stanford University in 2012 with a degree in environmental anthropology. She recently graduated from the University of New Mexico, with distinction, with a concentration in American Indian education.
Malcolm Torrejón Chu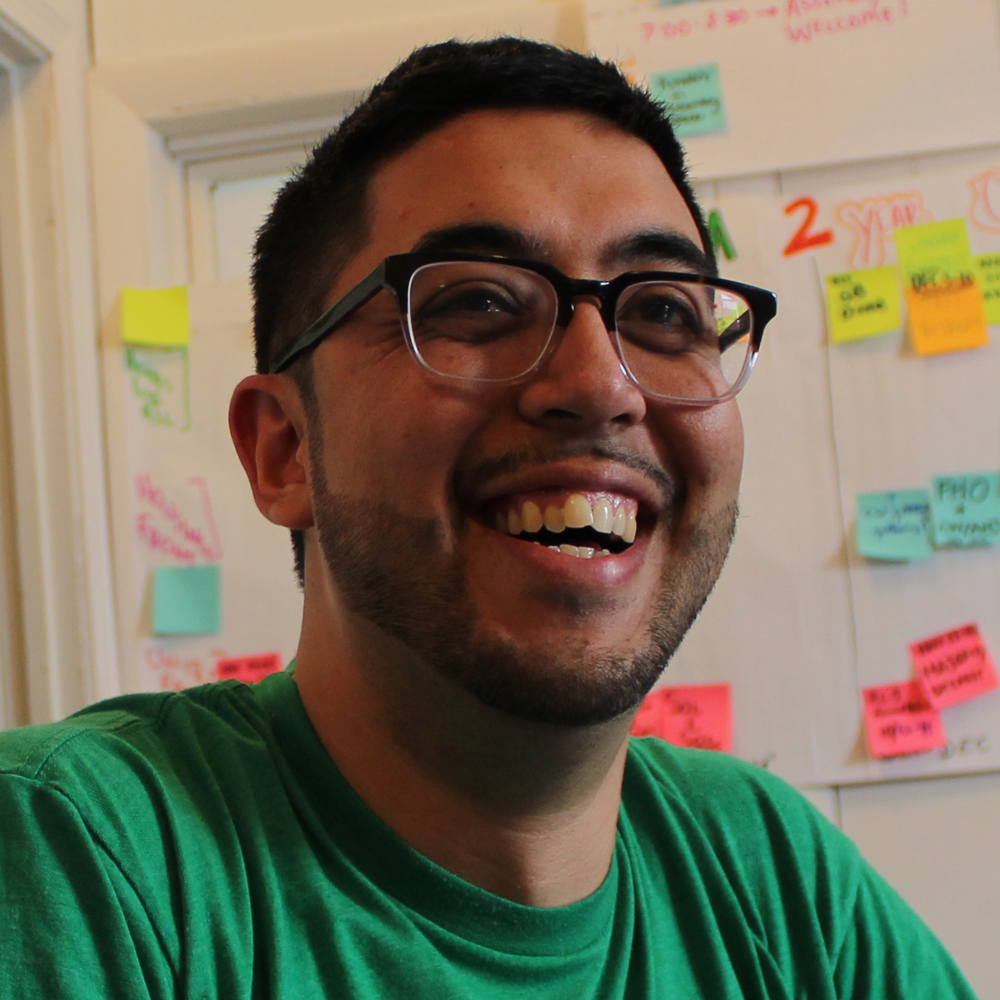 Malcolm Torrejón Chu, Communications Strategist, Right to the City
Malcolm Torrejón Chu is a communications strategist at Right to the City (RTC), a national alliance of racial, economic, and environmental justice organizations fighting gentrification and displacement of low-income people, people of color, marginalized LGBTQ communities, and youths of color from their historic urban neighborhoods. Chu was born and bred in Brooklyn, New York, but now finds himself in Boston.  Chu's early exposure to gentrification in Brooklyn, and to the fight for community control of community space and housing as a human right came while volunteering with the Fifth Avenue Committee as a teenager on their Eviction Free Zone campaign.  Later, Malcolm got schooled as an organizer with Springfield No One Leaves/Nadie Se Mude in Springfield, Massachusetts, where he spent seven years as the lead organizer building a grassroots, people of color, and resident-led movement against displacement and foreclosure. Chu was a member of the Homes For All organizing committee for three years before joining the Right to the City staff in 2016.
Marco A. Davis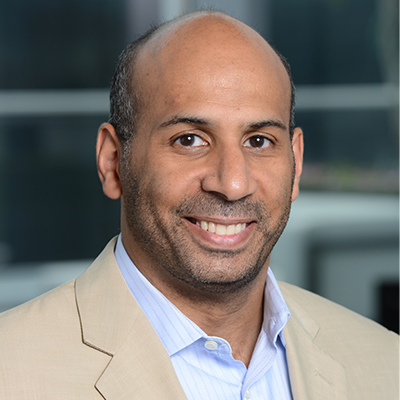 Marco A. Davis, Partner, New Profit
Marco Davis is a partner at New Profit, a national nonprofit venture philanthropy that provides unrestricted growth capital and strategic expertise to a diverse portfolio of breakthrough social entrepreneurs, investing in new ideas and strengthening the ecosystem around social entrepreneurs. At New Profit, he leads Capitalizing Diverse Leaders and Organizations, a comprehensive strategy to create a more equitable social sector through: increasing capacity-building funding and support for diverse leaders; developing philanthropic leaders of color; transforming social sector organizations by building diversity, equity, and inclusion (DEI) capacity; and expanding DEI data collection and analysis. Before joining New Profit, Davis served under President Barack Obama as deputy director and acting executive director of the White House Initiative on Educational Excellence for Hispanics, which included leading engagement with the Hispanic community on the My Brother's Keeper Initiative. He also served as director of Public Engagement at the Corporation for National and Community Service. Previously, he was director of Global Fellowship and regional manager for Latin America at Ashoka's Youth Venture. Earlier in his career, he was director of Leadership Development at UnidosUS (formerly the National Council of La Raza), where he created the Líderes Initiative.
Davis is a frequent speaker on topics including the U.S. Latino community, diverse leadership in the nonprofit sector, and education in the United States, and has been featured at events, including the Aspen Ideas Festival and Skoll World Forum on Social Entrepreneurship. In 2017, he was named a Pahara-Aspen Education Fellow. Davis serves on the boards of Education Leaders of Color, and the Education Design Lab. He received a bachelor's in history and Latin American studies from Yale University, and is a member of Alpha Phi Alpha Fraternity, Inc. Originally from the New York City area, he lives in Washington, DC with his wife and daughter.
Michael Thomas, Jr.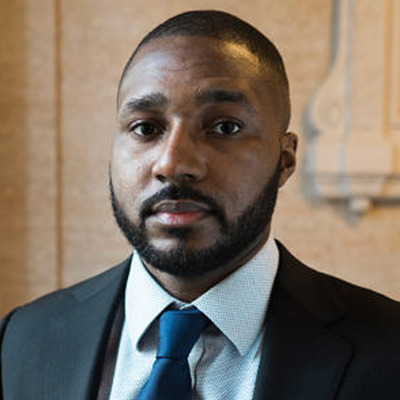 Michael Thomas, Jr., President, Harvard Law Review (Vol. 132)
Michael Thomas currently serves as the 132nd president of the Harvard Law Review. After his undergraduate studies, Thomas worked as the founder of PH2OG, a sustainable water venture, and then in the Mayor's Office of New York City in the office of the Counsel to the Mayor, where he developed strategic initiatives for the city's small businesses. Following law school, Thomas will return to New York City as a judicial clerk for the Honorable Colleen McMahon, Chief Judge of the Southern District of New York, and for the Honorable Barrington Parker, Jr., Senior Judge on the 2nd Circuit Court of Appeals.
Raised in Brooklyn, New York, Thomas attended the Dalton School and matriculated to Princeton University, where he graduated magna cum laude in 2012. He is an alumnus of the New York City-based Prep for Prep program, and currently in his final year at Harvard Law School.
Rafael López
Rafael López, Managing Director, Accenture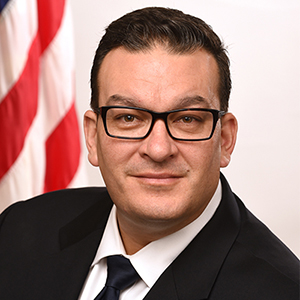 Rafael López is a managing director and the human services industry lead for Accenture's Health & Public Service practice in North America, where he leverages technology and innovation to shape strategies for health and human service agencies. López has extensive experience in the public and nonprofit sectors. During the Obama Administration, he served as the commissioner of the Administration on Children, Youth and Families at the U.S. Department of Health and Human Services, a role to which he was nominated by President Obama and confirmed by the United States Senate. Previously, he served as a senior policy advisor at the White House Office of Science and Technology Policy and with the Domestic Policy Council. López has also served as a city and county official, a nonprofit executive, and in the philanthropic sector at the Annie E. Casey Foundation. He is the recipient of several community service awards and serves as a director on the boards of nonprofit organizations including Child Trends, Foster America, and the Southern Poverty Law Center. López earned a master's in public administration from Harvard University's John F. Kennedy School of Government, where he was named a Lucius N. Littauer Fellow. He is an alumnus of Vassar College and an honors graduate of the University of California, Santa Cruz. Born and raised in Watsonville, California, López now lives in Washington, DC, with his wife, Rosa Ramírez-López, and their sons Adán and Mateo.
Rashid Shabazz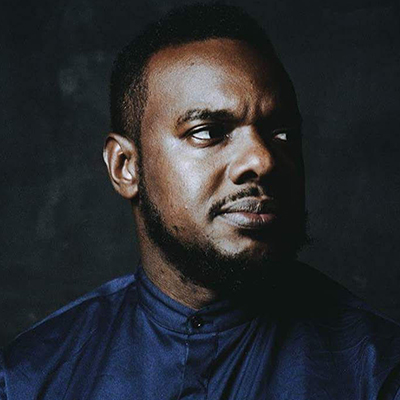 Rashid Shabazz, Chief of Marketing & Storytelling Officer, Color Of Change
Rashid Shabazz is the chief marketing and storytelling officer at Color Of Change. He oversees the group's storytelling, branding, and communications work, and leads the Hollywood Culture Project, dedicated to creating more accurate and authentic portrayals of Black people in movies and television. Before joining Color Of Change, Shabazz served as a program officer at the Open Society Foundations, where he helped to direct more than $100 million in grants as part of the Campaign for Black Male Achievement. As a funder, Shabazz led investments in narrative change and strategic communications, commissioned research on changing perceptions around Black men, and supported a number of groundbreaking films including the Sundance award-winning American Promise.
Shabazz has more than two decades' experience as a grassroots media organizer and communications strategist. He holds master's degrees in African studies from Yale University and journalism from Columbia University. He lives in Brooklyn, New York, with his wife and daughter.
Rebecca Cokley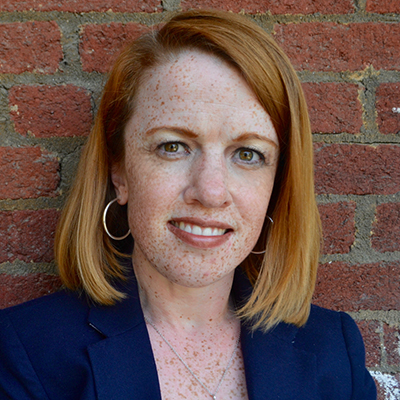 Rebecca Cokley, Director, Disability Justice Initiative, CAP
Rebecca Cokley is director of the Disability Justice Initiative at the Center for American Progress (CAP). She joined CAP following four years as the executive director of the National Council on Disability (NCD), an independent agency charged with advising Congress and the White House on national disability public policy. She joined NCD in 2013 after serving in the Obama Administration at the Departments of Education and Health & Human Services. She also spent time at the White House overseeing diversity and inclusion efforts. Cokley began her advocacy work at the Institute for Educational Leadership building tools and resources designed to educate youth with disabilities about their rights. For the last 15 years she has helped make stronger connections across civil rights communities and sees cross-movement solidarity as the way we will survive these next years.
Cokley serves on the boards of Common Cause, the Community Justice Reform Coalition, and the Washington, DC American Civil LIberties Union. She and her family were featured as part of CNN's #ToBeMe series and she's appeared in the Vox/Netflix series Explained and Last Week Tonight with John Oliver. In 2015 she was inducted into the inaugural class of the Susan M. Daniels Disability Mentoring Hall of Fame and was the recipient of the Frank Harkin Memorial Award by the National Council on Independent Living. She is a Rockwood Leading From the Inside Out Fellow (2016-17). In 2008 she served on the leadership of the first-ever Presidential Campaign Disability Policy Committee, for then-Senator Obama. She has spoken at Netroots Nation, New York City Comic-Con, Amazon, Google, and the U.S. Commission for Civil Rights, among other places. Cokley has a bachelor's in politics from the University of California, Santa Cruz. She is the proud spouse of Patrick and mother of Jackson, Kaya, and Kendrick, and is currently working on her first two books.
Reggie Moore
Reggie Moore, Injury and Violence Prevention Director, Office of Violence Prevention, City of Milwaukee's Health Department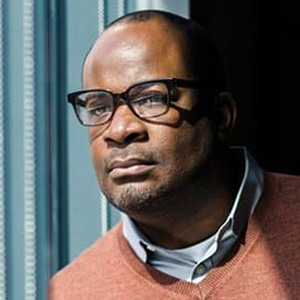 Reggie Moore serves as the Injury and Violence Prevention Director for the City of Milwaukee Office of Violence Prevention, a division of the Milwaukee Health Department. Appointed by the Mayor in 2016, Moore leads the city's efforts to assess, prevent, and decrease incidents of structural and community violence. The Office of Violence Prevention advances its mission through partnerships that strengthen youth, families, and neighborhoods. In his first year as director, he facilitated the development of Milwaukee's first comprehensive city-wide violence prevention plan known as the Blueprint for Peace. The Blueprint is a community-centered plan that takes a public health approach to address the root causes of violence and trauma. Throughout his years of service, Moore has led local and national efforts for racial, economic, and social justice. In 2000, he co-founded Urban Underground, a nationally recognized program for building youth leadership through community organizing and civic engagement. Moore's entry into public health began at the Truth Initiative in Washington, DC where he designed and implemented programs to increase public health advocacy among youth activists throughout the country. In 2012, he launched the Center for Youth Engagement where he provided training and technical assistance to youth-serving organizations in the United States, Canada, and the United Kingdom. He also facilitated the national youth engagement roundtable for President Obama's My Brother's Keeper Alliance and supported the development of the National Youth Alliance for Boys and Men of Color. Moore has volunteered his time with several local and national organizations including the Milwaukee Public Schools Foundation, the Funders Collaborative on Youth Organizing, Scaling Wellness in Milwaukee, and The Prevention Institute. An organizer at his core, he has dedicated his life to be a servant leader, social innovator, and catalyst for change.
Samora Abayomi Pinderhughes
Samora Abayomi Pinderhughes, Composer & Multidisciplinary Artist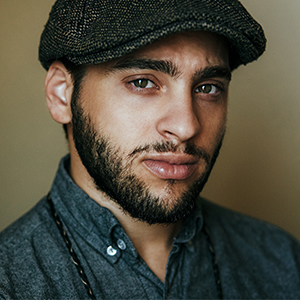 Samora Abayomi Pinderhughes is a composer, pianist, and vocalist known for large multidisciplinary projects and for his use of music to examine sociopolitical issues. He is the first-ever dual Art for Justice and Soros Justice Fellow, an honor awarded to him in support of his upcoming project "The Healing Project." He recently received a Chamber Music of America New Jazz Works grant, and is a 2019 Creative Capital grantee. A Sundance Composers Lab Fellow, Pinderhughes recently scored the award-winning documentary "Whose Streets?", and wrote songs for the HBO film The Tale, the Netflix film Burning Sands, and the PBS film The Talk.
Pinderhughes is director/creator of The Transformations Suite, an acclaimed project combining music, theatre, and poetry to examine the radical history of resistance within the communities of the African Diaspora. His other projects include: The James Baldwin Essays: Examining the American Dream Narrative, commissioned by Harlem Stage; The Migration of Protest: Meditations on Jacob Lawrence, for the Museum of Modern Art; and Billy Strayhorn: the Sutherland Period, for Kennedy Center and the Smithsonian Museum of American Art. He has performed at Carnegie Hall, the Sundance Film Festival, the Kennedy Center, and other venues, and has toured internationally with artists, including Branford Marsalis, Christian Scott, Common, and Emily King. He collaborates with artists, including Herbie Hancock, Glenn Ligon, Sara Bareilles, Daveed Diggs, and Lalah Hathaway. He works frequently with Common on compositions for music and film, and is featured in August Greene by Common, Robert Glasper, and Karriem Riggins.
Pinderhughes was raised in the Bay Area and moved to New York to study jazz at The Juilliard School under the tutelage of Kenny Barron and Kendall Briggs, and later under the artistic mentorship of playwright Anna Deavere Smith.
Sarah Eagle Heart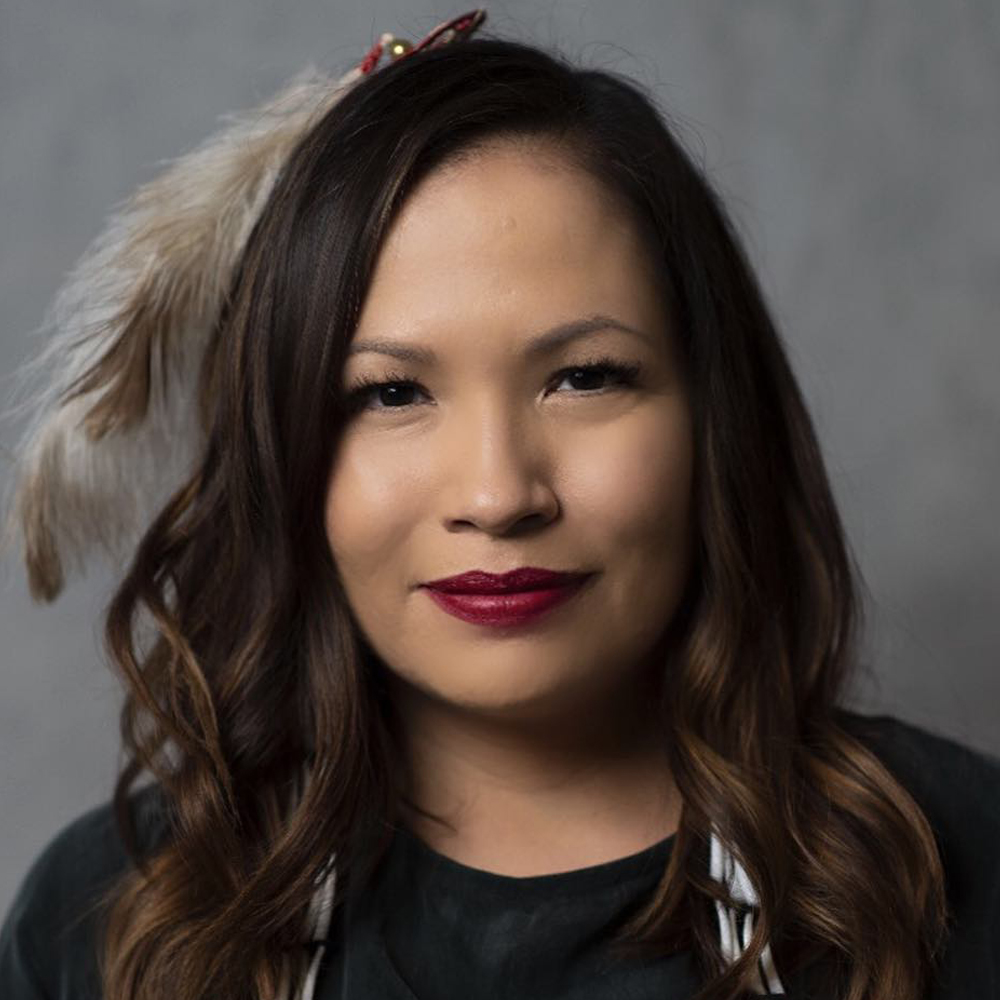 Sarah Eagle Heart, Oglala Lakota CEO, Native Americans in Philanthropy
Sarah Eagle Heart, Oglala Lakota CEO of Native Americans in Philanthropy, is a powerful storyteller whose deep perspective on healing trauma is rooted in her life story and experiences as a teen activist raised on Pine Ridge Indian Reservation. She is an internationally accomplished executive focused on education and advocacy on behalf of Indigenous peoples. She has spent the last decade building momentum around healing and sustainability in the spirit of cultural revitalization.
Her diverse background in tribal, corporate, faith-based, and non-profit organizations focused on communications, marketing, program development, and advocacy offers a unique vantage point that powerfully amplifies impact. One of her recent philanthropy and influencer partnerships, released in 2018, is a virtual reality and 2D animated project titled "Crow: The Legend," with BaoBab Studios starring John Legend, Oprah Winfrey, Constance Wu, Tye Sheridan, and Liza Koshy. Another recent 2018 collaborative project she is proud of is the #StandNVote PSA with Mark Ruffalo, Shailene Woodley, and Tonia Jo Hall. Sarah is also the winner of the 2017 American Express Next Generation Leadership Award.
Sarita Gupta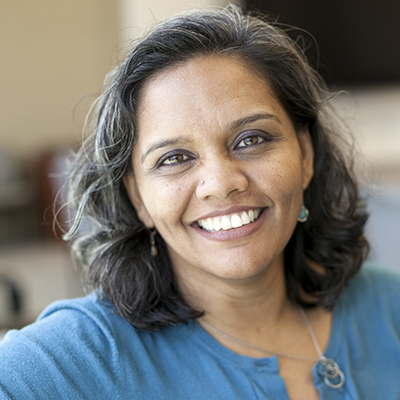 Sarita Gupta, Co-Director, Caring Across Generations; Jobs With Justice
Sarita Gupta is the co-director of Jobs With Justice and the co-director of Caring Across Generations. She is a nationally recognized expert on the economic, labor, and political issues affecting working people, particularly women and those employed in low-wage sectors.
Under her direction, Jobs With Justice is expanding people's ability to come together to improve their workplaces, their communities, and their lives by creating solutions to the problems working people face at both the national and local levels. Jobs With Justice leads campaigns, changes the conversation, and moves labor, community, student, and faith voices to action. Jobs With Justice has been on the front lines of successful organizing and policy campaigns to boost wages and working conditions for all working people, and improve labor and civil rights protections for immigrant men and women. Gupta has served as a key leader and strategist in the progressive, labor, economic justice, women's and caregiving movements.
In her role with Caring Across Generations, Gupta spearheads a national movement of families, caregivers, people with disabilities, and aging Americans working to transform the way we care in this country. The campaign is calling for policy solutions that create a much-needed care infrastructure that provides high-quality, affordable options for people who need care, support for family caregivers, and strengthens the care workforce. As a member of the "sandwich generation," Gupta grapples with and can speak to the care issues facing more and more Americans: Balancing caring for young children with caring for aging parents.
Born in the United Kingdom and raised in Rochester, New York, she currently lives in Silver Spring, Maryland, with her husband, daughter, and parents.
Shawn Escoffery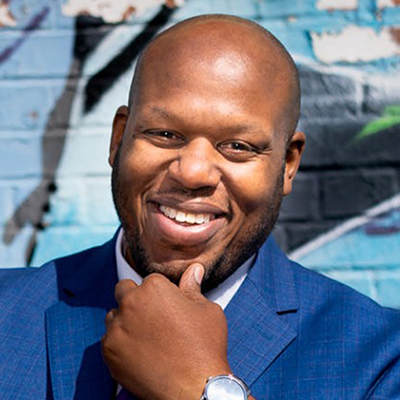 Shawn Escoffery, Executive Director, Roy and Patricia Disney Family Foundation
Shawn Escoffery is the executive director of the Roy and Patricia Disney Family Foundation (RPDFF). RPDFF invests in innovative solutions and community leaders to build a more just, equitable, and sustainable world in which all people thrive. Prior to joining RPDFF, Escoffery directed the Strong Local Economics program at the Surdna Foundation—a nationally focused family foundation with over $1 billion in assets. In this role, he worked to support the development of robust and sustainable economies that include a wide range of businesses, equitable economic policy, and access to quality jobs. As the foundation developed a mission- related investing and impact investing portfolio, Escoffery was also responsible for deploying an additional $10 million (in debt and equity) aimed at addressing access to capital challenges facing minority- and women-owned businesses. Prior to joining philanthropy, Escoffery served as the deputy director of the New Orleans Neighborhood Development Collaborative, a community organizing, planning, and housing development organization, focused on post-Hurricane Katrina neighborhood revitalization. As an urban planner with over 15 years of experience, Escoffery has been responsible for designing workforce development programs serving lower-income communities, developing financing strategies for affordable housing developments, and coordinating resident engagement efforts. Throughout his career, he has managed projects and people effectively to produce positive outcomes for communities.
Escoffery holds a bachelor's degree in political science and English literature from Rutgers University and a master's of city and regional planning from the Massachusetts Institute of Technology, with a concentration in housing, community, and economic development. He also holds certificates in Communications and International Relations, and Urban Redevelopment and Effective Leadership from Carnegie Mellon University, the University of Pennsylvania, and Duke University, respectively.
Trabian Shorters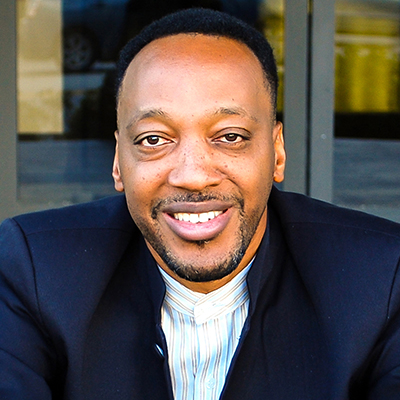 Trabian Shorters, Founding CEO, BMe Community
Trabian Shorters is a New York Times bestselling author, social entrepreneur, and the leading authority on an award-winning approach to diversity, equity, and inclusion called "asset-framing." His pioneering work in asset framing earned Shorters recognition as one of the world's leading social entrepreneurs, as well as prestigious fellowships from the Ford Foundation, Ashoka, and the Aspen Institute. Senior leadership teams of iconic social impact funders, including the Bill and Melinda Gates Foundation, New Schools Venture Fund, and The Heinz Endowments, have requested asset framing for their boards, staffs, and grantees.
Shorters' organization, BMe Community, proves the power of asset-framing by operating the largest social entrepreneur fellowship for Black people in the U.S. The 300+ BMe Vanguard and BMe Genius Fellows lead organizations that have directly helped over two million families secure educational, economic, human rights, health, and wellness opportunities. The Fellows constitute an emerging network of black leaders in social innovation, business, finance, and government who are building The Next Narrative for Black America based on black people's manifest assets, aspirations, and contributions to America and the world. www.NextNarrative.net.
Shorters is a retired tech entrepreneur, former vice president of the John S. and James L. Knight Foundation, and doting father to two brilliant, Black twin girls who will live in the better world that we are making together for them.
Tracy Wiedt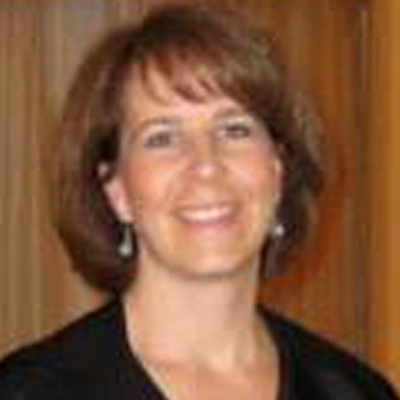 Tracy Wiedt, Managing Director, Healthy Communities, American Cancer Society
As managing director for Healthy Communities at the American Cancer Society (ACS), Tracy Wiedt oversees ACS's work to enable communities to fight cancer by addressing underlying causes of poor health and help ensure everyone has an opportunity to be healthy. Two areas of her focus are: 1) healthy eating and active living environments, and 2) health equity. Wiedt has 20 years of experience working in federal and nonprofit public health organizations. Wiedt played a pivotal role in the development of the national healthy communities movement, which uses policies, systems, and environmental strategies. She has a deep understanding of chronic disease prevention and a strong track record of successfully securing federal and foundation funding to advance chronic disease prevention efforts through community-based approaches.
Prior to working at ACS, Wiedt was the project director for the Let's Move! Cities, Towns and Counties initiative at the National League of Cities. The program, which aimed to reduce childhood obesity, required close collaboration with the office of the First Lady of the United States, the U.S. Department of Health and Human Services, the Centers for Disease Control and Prevention (CDC), and local elected officials and communities. She directed the healthy communities program at the YMCA of the USA, which was supported by a $4 million annual CDC grant. Wiedt also has extensive experience in policy development and working with partners, including advising Senator Bill Frist and the U.S. Senate Health Subcommittee on health legislation pertaining to cancer—spanning from prevention to survivorship to end of life—and other chronic diseases. Wiedt began her career at the CDC, where she worked her way up from a graduate student fellow to the acting associate director for policy in the National Center for Injury Control. Her work at the CDC included working closely with senior CDC leadership on advancing cancer control, tobacco prevention, and traumatic brain injury and violence prevention efforts.
Wiedt holds a bachelor's of science from the University of Maryland, and a master's of public health from Emory University.
Ana Garcia-Ashley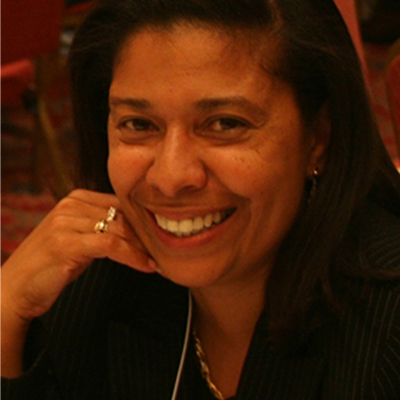 Ana Garcia-Ashley, Executive Director, Gamaliel
Ana Garcia-Ashley is the executive director of Gamaliel, an organization founded to train community and faith leaders to build political power and create organizations that unite people of diverse faiths and races. She began her career in 1981 organizing the Concerned Citizens of Westwood, and went on to be part of developing the Metropolitan Organization for People. After graduating from the University of Colorado in Denver, Garcia-Ashely attended the Iliff School of Theology and began what would become her life's work at Gamaliel. As Garcia-Ashley was born in the Dominican Republic, her experiences, both professional and personal, brought a much-needed passion and awareness to her position. Initially serving as the senior staff organizer with the Gamaliel Foundation for 10 years, she then became lead organizer of MICAH—the Milwaukee Inner City Congregations Allied for Hope. While in this position, her leadership led to a $500 million reinvestment victory, which allowed 7,000 low-income families in Milwaukee to buy homes. She later went on to staff the development of the regional organization of WISDOM in Wisconsin, and became a national and international congregation-based leadership trainer. This care and concern for social justice continues today as executive director of the Gamaliel Foundation and director of the Southern Territory.
Mindy Fullilove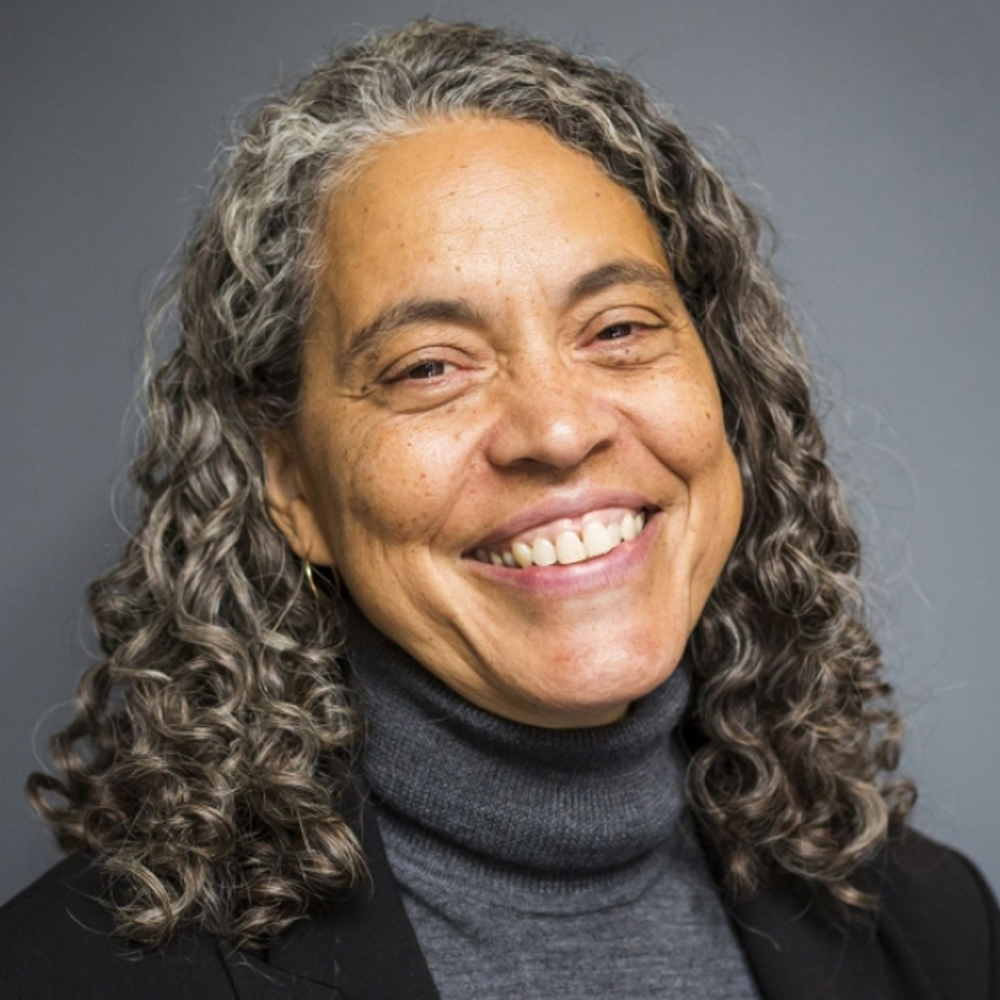 Dr. Mindy Fullilove, Professor of Urban Policy and Health, The New School
Dr. Mindy Thompson Fullilove is a professor of urban policy and health at The New School, having moved there in 2016 after 26 years at New York State Psychiatric Institute and Columbia University. In 2007, along with other community activists, she helped found the University of Orange in her hometown of Orange, New Jersey. The university is a collective offering free courses in urban culture so that students can become more active in determining the future of their city.
Fullilove graduated cum laude from Bryn Mawr College with a bachelor's in history. She received a master's in nutrition and her medical doctorate from Columbia University. Her research examines the mental health effects of environmental processes such as violence, segregation, and urban renewal. In 2016, Fullilove was named an honorary member of the American Institute of Architects for "advancing architecture and urban planning through her expansive knowledge of cities and the relationship between the built environment and the wellness of society."
Otho E Kerr III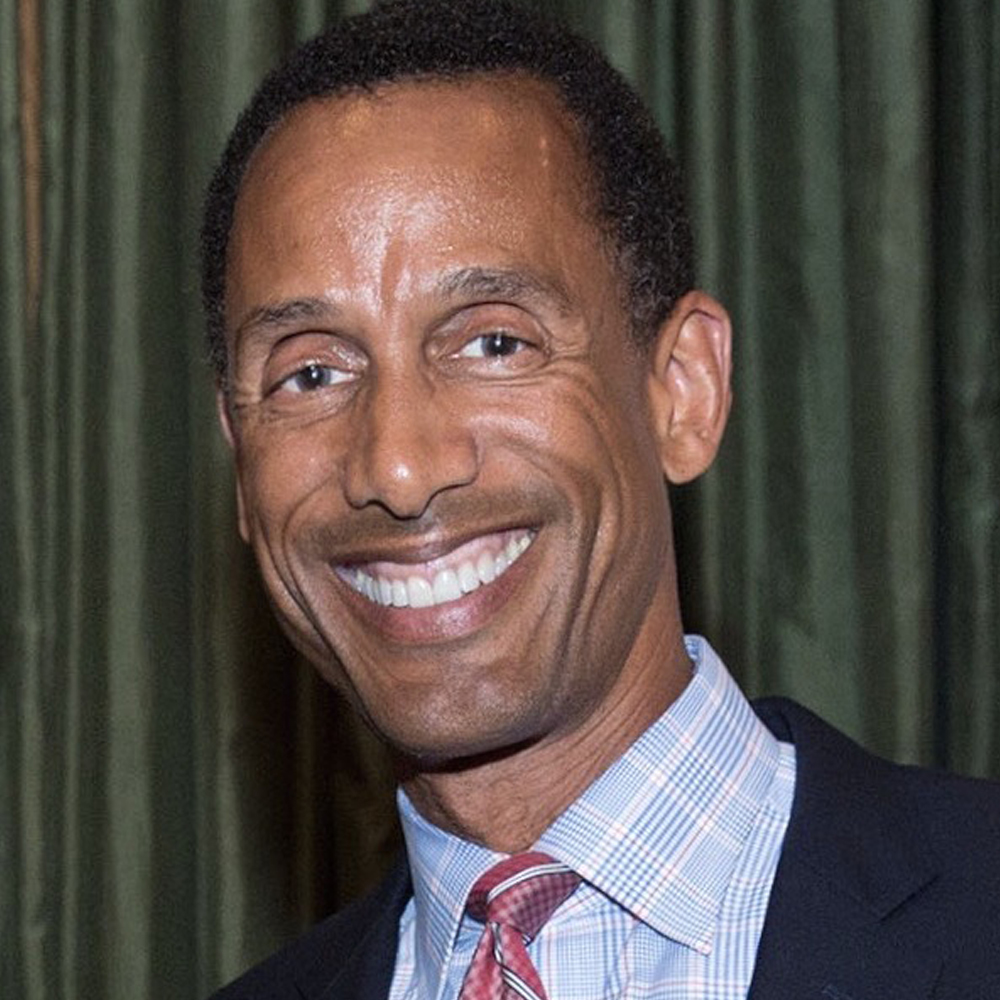 Otho Kerr, Partner, Encourage Capital
Otho Kerr is a partner at Encourage Capital, an investment firm that seeks to change the way investment capital is used to solve critical environmental and social problems. Prior to joining Encourage (formerly EKO Asset Management Partners), Kerr was an executive director at Oppenheimer Asset Management. He has worked in the investment banking and asset management industries for over 20 years, having begun with Goldman Sachs & Co., where he worked in the Investment Banking Division. While at Goldman, Kerr managed the U.S.'s first Rule 144A transaction. He later became Director and Head of the Corporate Finance Retail Industry Group at Deutsche Morgan Grenfell (Deutsche Bank) where his clients included The Home Depot, Toys-R-Us, Kmart, and Spiegel. Kerr has a wealth of experience managing private placements and public offerings of debt and equity. He began his professional career as an attorney with the law firm Simpson Thacher & Bartlett.
Kerr received his bachelor's degree from Dartmouth College and a JD from Harvard Law School. Throughout his career, he has sought to merge his professional career with his interest in social justice. He was a co-founder of the Institute for Youth Entrepreneurship in Harlem. He was a fellow in the Rockefeller Foundation's Next Generation Leadership Program. He was the Chairman of the Board of Trustees for PAX, Inc., serves on the Board of Directors of the Empire State Pride Agenda and the board of Freedom to Marry. He was the first member of his class to receive the Dartmouth Alumni Award in 2007.
Shireen Malekafzali
Shireen Malekafzali, Senior Manager, Health Policy, Planning and Equity, San Mateo County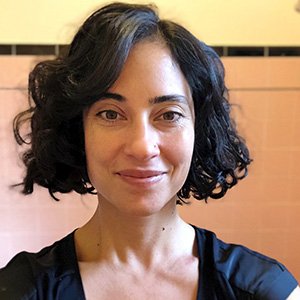 Shireen Malekafzali manages the Health Policy and Planning Program as part of the Get Health San Mateo County initiative, with a focus on achieving healthy, equitable places where all San Mateo County residents have the opportunity to lead healthy, prosperous lives. She brings over 15 years of experience advancing health and equity through multifield partnerships, community leadership, policy advocacy, grantmaking, and research.
Victor Rubin
Dr. Victor Rubin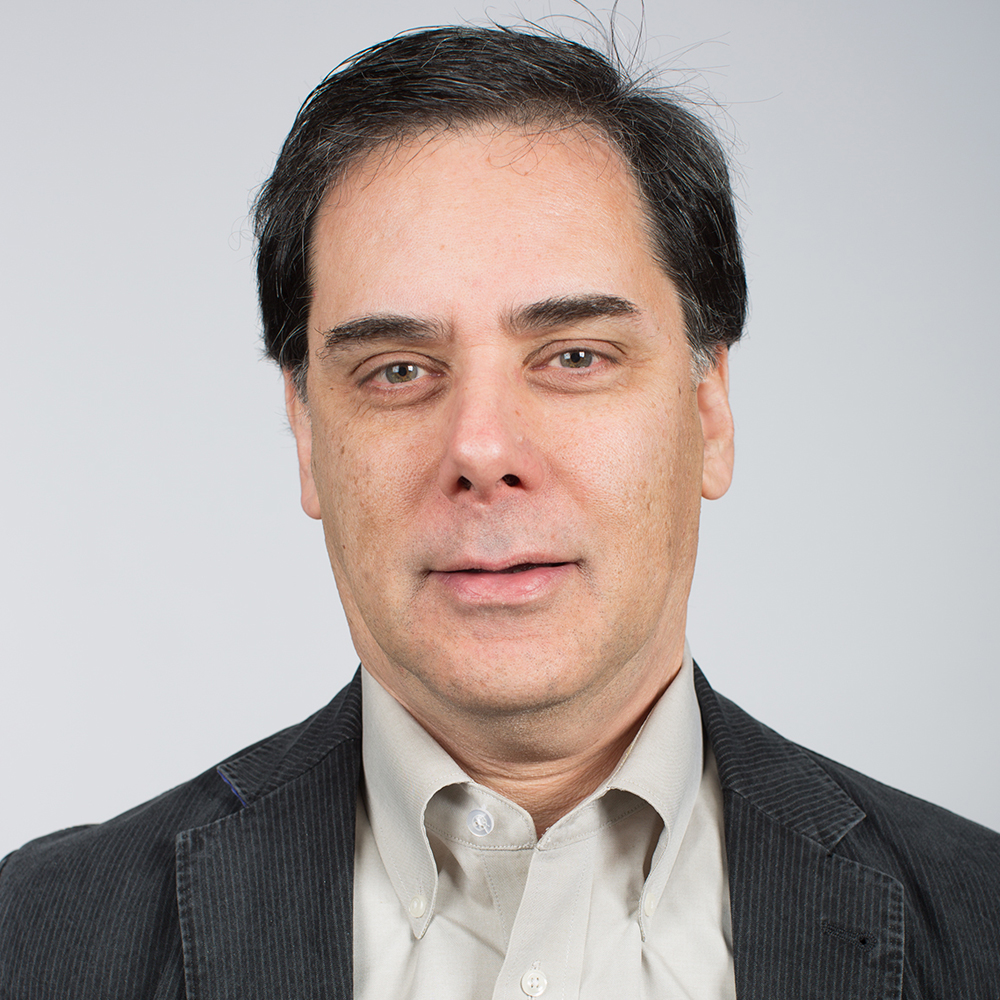 Victor Rubin, Vice President for Research, leads, designs, and conducts knowledge-building activities to create a strong research base for PolicyLink. An urban planner with broad experience in community development, education, and social policy, he guides the PolicyLink analyses of issues in infrastructure, economic growth, healthy communities, youth development, and other areas. Victor previously directed the U.S. Department of Housing and Urban Development's Office of University Partnerships, and served as a director of community partnerships and adjunct associate professor of city and regional planning at the University of California, Berkeley. Victor holds a bachelor's from the University of Chicago, and a master's in city planning and PhD in planning from the University of California, Berkeley. He lives in Oakland, a city whose virtues he has appreciated and on whose behalf he has volunteered for more than three decades.