Ambassadors for Health Equity (2016 - 2017)
Health equity is achieved when everyone, regardless of race, neighborhood, or financial status, has the opportunity for health — physical, mental, economic, and social well-being. Attaining this goal means working not only within the health-care system, but across the many systems and institutions that affect how families live, work, learn, and play. Building a Culture of Health, where everyone in our diverse society can pursue a healthier life, will require new allies from the public, private, and social sectors.
That is why PolicyLink has teamed up with FSG to launch the Ambassadors for Health Equity Fellowship, a joint venture funded by the Robert Wood Johnson Foundation that will bring together a cohort of innovative and influential leaders from various sectors outside of the health field to engage with and advance systemic solutions for health equity. This fellowship is one of three initiatives within Robert Wood Johnson Foundation's Open Box initiative.
The Robert Wood Johnson Foundation Open Box Initiative
The Robert Wood Johnson Foundation's Open Box initiative aims to advance health equity by convening leaders from a variety of sectors to promote policies, practices, and systems that offer opportunities for everyone to pursue a healthier life. Fostering a Culture of Health means focusing on the grander whole of what being healthy and staying healthy means: ensuring students are ready to learn, workers are able to be productive, and families can thrive across every community. By motivating leaders to work toward this common goal, the Open Box project hopes to shift thinking away from the view of inequity as an intractable problem and toward solutions that build health equity.
The Fellowship
Thirteen leaders from the private sector, nonprofit organizations, and philanthropy have been selected to take part in a year-long program that will empower them to share ideas and experiences, forge new alliances, generate new solutions, and promote a Culture of Health within their own work and across networks. The fellowship experience will be guided by three health equity experts, who will provide mentorship, strategic direction, and curriculum content for the program. 
Through five in-person meetings, a series of webinars, and online supports, the Ambassadors will:
engage meaningfully with other system leaders who bring expertise in key areas of health equity;
share in the impact, values, and equity networks of PolicyLink and FSG;
become better equipped to identify and talk about connections between their field and health;
elevate and disseminate system change solutions to promote health for low-income people, and people of color, and other groups experiencing inequities; and
commit to fostering policies and practices around health equity in their own organizations.
Tynesia Boyea Robinson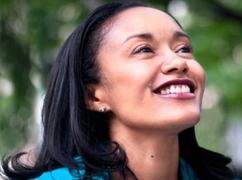 Tynesia Boyea Robinson is President and CEO at Reliance Methods, and author of Just Change: How to Collaborate for Lasting Impact.  Reliance Methods puts Americans to work by providing human capital strategy and placement solutions for clients like the Carlyle Group, Walmart, Marriott, and the federal government. She was formerly Director of Collective Impact at Living Cities and prior to launching Reliance Methods, she was the founding Executive Director of Year Up National Capital Region (NCR).
Robinson's most recent experience as the President and CEO of Reliance Methods positioned her well for this role. Reliance Methods puts Americans to work by providing human capital strategy and placement solutions for clients like the Carlyle Group, Walmart, Marriott, and the federal government. Prior to launching Reliance Methods, She was the founding Executive Director of Year Up National Capital Region (NCR), a nonprofit committed to empowering low income young adults to reach their potential through careers and continued education. Under her leadership, Year Up NCR raised $20M and grew from serving 22 students and 8 corporate partners in 2006 to close to 700 students and over 40 internship partners, including the White House, in 2011. She also created a performance assessment tool for Year Up that was recognized by The Bridgespan Group as an industry best practice. Her previous role as a Six Sigma black belt within several business units at General Electric groomed her to translate aspirations to outcomes regardless of industry.
Robinson serves on numerous boards and committees, including Duke University's Sanford School of Public Policy and Commit! She has published several articles, which have been featured in the Washington Post, Forbes and in Leap of Reason: Managing to Outcomes in an Era of Scarcity. Her work was also highlighted in the New York Times bestseller, A Year Up as well as in a case study by Harvard Business School.
Robinson received her MBA from Harvard Business School and has a dual degree in Electrical Engineering and Computer Science from Duke University.
Michael Skolnik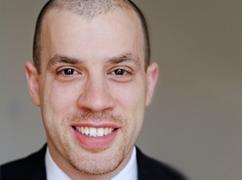 Skolnick is a movement-builder, activist, storyteller and proud father. He is CEO of SOZE, a creative agency focused on social impact campaigns and triple bottom line companies. He is a respected leader in the new social justice movement who, among other topics, helped ignite conversations around America's relationship with race, the death of Trayvon Martin, Mike Brown and Eric Garner, and the Obama presidency.
He was recently profiled in the NY Times for his civil rights activism, and identified as "the man you go to if you...want to leverage the power of celebrity and the reach of digital media to soften the ground for social change." He is a prolific voice on social media, with more than 225,000 followers, and a regular commentator on outlets such as CNN, MSNBC, Fox News, NPR and HLN. 
From 2009-2015, Skolnick served as the President of GlobalGrind.com, a millennial driven news website founded by hip-hop impresario, Russell Simmons. Skolnick serves on the Board of Directors for The Trayvon Martin Foundation, The Drug Policy Alliance, PolicyLink, The Gathering For Justice and The Young Partners Board of The Public Theater. Earlier in his career, Michael spent over a decade as an award winning film director and producer.  He is the proud father of Mateo Ali.
Blair Taylor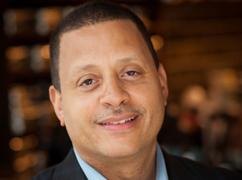 Blair Taylor is a global leader widely recognized for innovative and creative approach to community transformation. He is the former CEO of the My Brother's Keeper Alliance (MBKA), an initiative launched by the Obama Administration that is focused on transforming the lives of America's boys and men of color. Prior to MBKA, he served as Starbucks' chief community officer, where he was responsible for the company's culture, community, government relations, diversity and global corporate social responsibility efforts. His tenure at Starbucks also included an assignment as the leader of the Starbucks Global Partner Resources (Human Resources) organization. As chief community officer and executive vice president, Partner Resources, he brought a passion for helping communities thrive around the globe while serving Starbucks 120,000 partners (employees) worldwide. He later served as the President of the Starbucks Foundation, prior to his departure.
Prior to joining Starbucks, Taylor served as President and CEO of the Los Angeles Urban League. He is credited with transforming the agency through innovative nation-leading community engagement programs, such as Neighborhoods at Work  a holistic community reform model.  Taylor also served as Executive Vice President of College Summit from 2002-2005, a national college access initiative with a track record of nearly doubling the college enrollment rates of low income students. His private-sector experience includes four years as the President and CEO of COI/ICD, a leading retail franchising company focused on low income communities in the U.S. and the Caribbean and more than eight years of leadership with PepsiCo and the IBM Corp. where he held brand marketing, strategy, and executive sales positions.
Taylor holds a B.A. in economics from Amherst College in Amherst, Massachusetts, where he served for six years as a trustee. He also holds an M.B.A. in marketing and entrepreneurial studies from UCLA's Anderson Graduate School of Management and was recognized by Anderson as one of the school's Top 100 graduates.
James Bell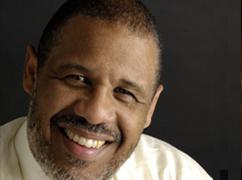 Since 2001, James Bell has been spearheading a national movement to address racial and ethnic disparities in the youth justice system. He is the founder and President at the Burns Institute (BI), which is named after civil rights pioneer W. Haywood Burns, was recently awarded the prestigious MacArthur Award for Creative and Effective Institutions. The award is presented to select organizations worldwide that have made a "remarkable impact in their fields."
Bell and his colleagues at the BI work with youth justice systems across the country to reduce the disproportionality of youth of color. Mr. Bell guides the BI's Community Justice Network for Youth (CJNY), a national network of programs working successfully with young people of color. Mr. Bell also works closely with the Casey Foundation's JDAI jurisdictions and the MacArthur Foundation's Models for Change Initiative.
Bell has extensive experience in the international youth justice arena: He assisted the African National Congress in the administration of the youth justice system in South Africa; recently worked with Chinese officials and policymakers on alternatives for proven risk youth moving from the countryside to the cities; and worked closely with officials in New Zealand and Australia to analyze the principles and practices that form the foundation of their restorative justice systems.
Bell is the recipient of a Kellogg National Leadership Fellowship, the Livingstone Hall Award from the American Bar Association, Attorney of the Year from the Charles Houston Bar Association, the Advocate of the Year from the Office of Juvenile Justice and Delinquency Prevention, the Moral Leadership Against Injustice Award of the Delancey Street Foundation and the Local Hero Award from the San Francisco Corporation for Public Broadcasting and the James Irvine Foundation Leadership Award.
He received his JD from Hastings College of the Law.
Jeff Chang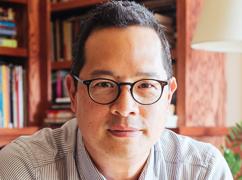 Jeff Chang has written extensively on culture, politics, the arts, and music.
His first book, Can't Stop Won't Stop: A History of the Hip-Hop Generation, garnered many honors, including the American Book Award and the Asian American Literary Award. He edited the book, Total Chaos: The Art and Aesthetics of Hip-Hop.
Who We Be: The Colorization of America (St. Martin's Press) was released on October 2014, to critical acclaim. It was published in paperback in January 2016 under the new title, Who We Be: A Cultural History of Race in Post Civil Rights America (Picador).
His latest book, We Gon' Be Alright: Notes On Race and Resegregation (Picador), will be out in September 2016 on Picador. His next project is a biography of Bruce Lee (Little, Brown).
Chang has been a USA Ford Fellow in Literature and a winner of the North Star News Prize. He was named by The Utne Readeras one of "50 Visionaries Who Are Changing Your World," by KQED as an Asian Pacific American Local Hero, and by the Yerba Buena Center for The Arts as one of its 2016 YBCA 100 list of those "shaping the future of American culture." With H. Samy Alim, he was the 2014 winner of the St. Clair Drake Teaching Award at Stanford University.
Chang co-founded CultureStr/ke and ColorLines. He has written for The Guardian, Slate, the New York Times, The Nation, the San Francisco Chronicle, The Believer, Foreign Policy, N+1, Mother Jones, Salon, Buzzfeed, and Medium, among many others.
Born and raised in Honolulu, Hawai'i, he is a graduate of 'Iolani School, the University of California at Berkeley, and the University of California at Los Angeles.
He serves as the Executive Director of the Institute for Diversity in the Arts at Stanford University.
Shawn Dove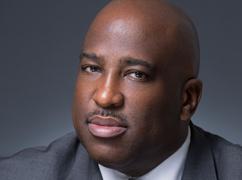 As a leader within the larger Black Male Achievement (BMA) field, Shawn Dove has committed his life's work to expanding access and opportunity for Black men and boys by strengthening and sustaining the hometown heroes and local leaders who are driving this mission in their respective cities and communities.
Dove's hard work and dedicated vision turned what was initially supposed to only be a three-year campaign within the Open Society Foundations into a national mission to empower Black males, and he was instrumental in seeding the launch of initiatives like My Brother's Keeper, the Young Men's Initiative with the City of New York, the Executives' Alliance to Expand Opportunities for Boys and Men of Color, BMe Community, and others. Additionally, Dove has leveraged his passion for writing and publishing to create a platform for voices otherwise not heard. He was the founding publisher and editor-in-chief of Proud Poppa, a quarterly community empowerment publication launched in 2006 to celebrate, elevate and replicate successful fatherhood principles within the Black community. In his own words, "There is no cavalry coming to save us. We are the iconic leaders we have been waiting for." Dove personifies the iconic leadership that will help drive change and create a better future for all Black men and boys to thrive and succeed.
Denise G. Fairchild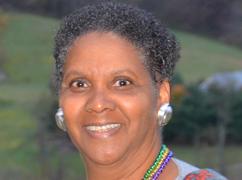 Denise Fairchild is the inaugural President of Emerald Cities Collaborative (ECC), a national nonprofit organization based in Washington, D.C. with affiliates in major urban centers across the United States. Dr. Fairchild was recruited in 2010 to launch ECC, a coalition of labor, business and community-based organizations organized to accelerate the growth and distributive benefits of the emerging green economy. With operations in 10 metro regions, these local coalitions provide solutions to greening our cities, building resilient local economies and ensuring equity inclusion.
Dr. Fairchild is nationally recognized and respected for her 40-year successful track record and innovative programs in sustainable community development, domestically and internationally. In 1995 she founded and directed the Community and Economic Development (CED) Department at Los Angeles Trade-Technical College, as well as an affiliated non-profit community development research and technical assistance organization, CDTech. She helped launch the Regional Economic Development Institute (REDI), an initiative of Los Angeles Trade-Technical College to provide inner city residents with career and technical education for high growth/high demand jobs in the L.A. region, with a focus on the green economy. From 1989-1995 she served as executive director of LISC-LA helping to build-out the region's community development industry creating non-profit housing, jobs and businesses that strengthened and improved the health and environments of L.A.'s low-income, communities of color throughout the U.S.
Dr. Fairchild received her BA from Fisk in 1972, a masters in City Planning from the University of Pennsylvania and doctorate in urban planning from UCLA. Denise serves on a number of national boards, is the recipient of a number of political appointments and holds a number of academic distinctions, including serving as a senior fellow at MIT, UCLA and The Rockefeller Foundation Bellagio Fellowship.
Radhika Fox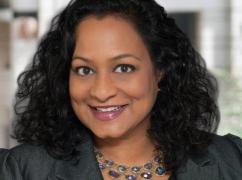 Radhika Fox is the Chief Executive Officer of the US Water Alliance, a national nonprofit organization advancing policies and programs that build a sustainable water future for all. The US Water Alliance educates the nation on the value of water, accelerates the adoption of one water policies and programs, and celebrates innovation in water management. US Water Alliance membership includes water providers, public officials, business leaders, environmental organizations, community leaders, policy organizations, and more. Fox also serves as Director of the Value of Water Coalition, a national campaign dedicated to educating and inspiring people about how water is essential, invaluable, and needs investment. Additionally, she serves on the PolicyLink Board of Directors.
Fox has over 20 years of experience in developing policies, programs, and issue-based advocacy campaigns. She previously directed the policy and government affairs agenda for the San Francisco Public Utilities Commission, which is responsible for providing 24/7 water, wastewater, and municipal power services to 2.6 million Bay Area residents.  She also served as the Federal Policy Director at PolicyLink, where she coordinated the organization's policy agenda on a wide range of issues, including infrastructure investment, transportation, sustainable communities, economic inclusion, and workforce development.   Fox holds a BA from Columbia University and a Masters in City and Regional Planning from the University of California at Berkeley where she was a HUD Community Development Fellow.
Ana Garcia-Ashley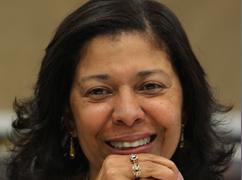 Ana Garcia-Ashley is the first woman of color in America to head an international community-organizing network.  As Executive Director of Gamaliel, she spearheads efforts to assist grassroots leaders of racially diverse, multi-faith community organizations in the U.S. and abroad to become independent forces for tackling local issues. She joined Gamaliel in 1992 as the lead organizer of MICAH in Milwaukee, where she led one of the most successful campaigns in Gamaliel's history, winning a $500 million commitment from local banks to invest in affordable housing, enabling 7,000 low-income families to buy homes. She also founded Gamaliel's statewide Wisconsin affiliate, WISDOM. Long considered a "rising star" by veterans in her field, Garcia-Ashley accepted her latest role at Gamaliel in 2011. Her deep sense of organizing as a ministry, her interest in the relationship between faith and politics, and her status as a naturalized immigrant dovetail perfectly with the goal of Gamaliel to serve as a community of people living out our faith and values to collectively transform our communities and bring about justice locally, nationally and globally.
Sarah Kastelic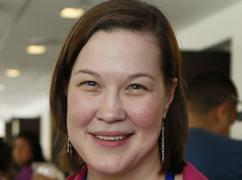 Dr. Sarah Kastelic is Alutiiq, an enrolled member of the Native Village of Ouzinkie. In January 2011, She joined the National Indian Child Welfare Association (NICWA) — the most comprehensive source of information and advocacy on American Indian child welfare — to serve as chief of staff. She was an integral part of the transition plan for NICWA Founding Executive Director Terry Cross. In December 2014, she fulfilled a deliberative four-year executive transition plan and became the executive director of NICWA.  
From 1998-2010, Dr. Kastelic served the National Congress of American Indians (NCAI). She began her NCAI career in the welfare reform program. Her experience in leading NCAI's welfare reform reauthorization efforts gave her a sense of the need for timely, credible data to inform policymaking at the tribal and national levels. She also saw first-hand the tension between tribes reacting to the policy proposals of others and the opportunities for tribes to develop their own, proactive policy solutions. In 2003, at the age of 29, Dr. Kastelic became the founding director of NCAI's Policy Research Center. Her early experiences at NCAI led to her commitment to the Policy Center's core values of a tribally-driven research agenda, research conducted for the benefit of tribal communities, and a capacity-building approach to research.
After receiving a bachelor's degree in sociology from Goucher College in 1996, she earned a master's degree (1997) and PhD (2008) from the George Warren Brown School of Social Work at Washington University in St. Louis. In 2014, she was the recipient of the Independent Sector's American Express NGen Leadership Award.
Otho E Kerr III
Otho Kerr is a partner Encourage Capital. Encourage Capital is an investment firm that seeks to change the way investment capital is used to solve critical environmental and social problems. Encourage Capital is building a community of investors, foundations, market-leading companies and non-profits to deploy private capital into systemic solutions to the world's most pressing challenges. Encourage Capital believes that it can generate both compelling investment returns and social and environmental impacts for its investors. 

Prior to joining Encourage (formerly EKO Asset Management Partners), Kerr was an Executive Director at Oppenheimer Asset Management. He has worked in the investment banking and asset management industries for over twenty years, having begun with Goldman Sachs & Co., where he worked in the Investment Banking Division. While at Goldman, Kerr managed the U.S.'s first Rule 144A transaction. He later became Director and Head of the Corporate Finance Retail Industry Group at Deutsche Morgan Grenfell (Deutsche Bank) where his clients included The Home Depot, Toys-R-Us, Kmart, and Spiegel. Kerr has a wealth of experience managing private placements and public offerings of debt and equity. He began his professional career as an attorney with the law firm Simpson Thacher & Bartlett.


Kerr received a BA from Dartmouth College and a JD from The Harvard Law School. Throughout his career, he has sought to merge his professional career with his interest in social justice. He was a co-founder of the Institute for Youth Entrepreneurship in Harlem. He was a fellow in the Rockefeller Foundation's Next Generation Leadership Program. He was the Chairman of the Board of Trustees for PAX, Inc., serves on the Board of Directors of the Empire State Pride Agenda and the board of Freedom to Marry. He was the first member of his class to receive the Dartmouth Alumni Award in 2007.
Steven McCullough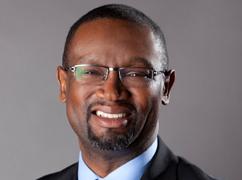 Steven McCullough is a leader in community development. In Arlington, Virginia, he is the chief operating officer of Communities In Schools (CIS), the nation's largest and most effective organization dedicated to keeping kids in school and helping them succeed in life. CIS works through nearly 200 affiliates across the country dedicated to dropout prevention. McCullough leads the CIS areas of network operations, finance, human resources, information technology and research, learning, and accreditation.
McCullough began his career in operations management. He worked at the Quaker Oats Company and then moved to supply chain consulting at Accenture.
After ten years in the private sector, McCullough became director of finance and executive vice president at the Chicago Association of Neighborhood Development Organizations. He also functioned as chief operating officer and president and CEO of Bethel New Life, a faith-based community development corporation on Chicago's West Side with programs in community building, supportive housing, cultural arts, and human resources. He then served as the chief operating officer of the Safer Foundation, which is dedicated to helping individuals with criminal records re-enter society successfully across Illinois.
Before his current post, McCullough served as vice president of community impact at the Greater Chicago Food Depository. He led the strategy for establishing, maintaining, and improving relationships with community partners to achieve a collaborative response for addressing hunger and increasing food access across Cook County.
McCullough is a fellow of the Annie E. Casey Foundation's Children Family Fellowship Program, a British American Project Fellow, and a Leadership Greater Chicago Fellow.
He received his Bachelor of Business Administration from Loyola and a Master of Business Administration from the University of Chicago. He is a native Chicagoan but resides in northern Virginia. His family includes his wife, Ruanda Garth McCullough, PhD, and their two children
Nela Richardson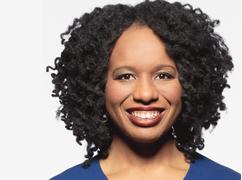 Nela Richardson is the chief economist at Redfin, the national real estate brokerage. At Redfin, Richardson leads a team of data scientists and real estate journalists to compile the most up to date analysis of the real estate market. Richardson regularly provides consumer-focused insights on the economy, housing market trends and public policy to media outlets including the New York Times, Wall Street Journal, CNBC and CNN. She came to Redfin from Bloomberg Government where she was a senior economist specializing in financial regulation, government policy and housing. Before joining Bloomberg, she worked as a research economist at the Commodity Futures Trading Commission (CFTC) and was a member of its Dodd-Frank financial reform rulemaking team. Prior to her work at the CFTC, She was a researcher at Harvard University Joint Center for Housing Studies and a senior economist at Freddie Mac. She holds a PhD in economics from the University of Maryland and degrees from the University of Pennsylvania and Indiana University.  She lives near Washington, DC with her husband and two sons.