Health equity is achieved when everyone, regardless of race, neighborhood, or financial status, has a fair and just opportunity for health — physical, mental, economic, and social well-being. Attaining this goal means working not only within the health-care system, but across the many systems and institutions that affect how families live, work, learn, and play.
The Ambassadors for Health Equity program creates a platform for leaders from outside the health field to share ideas and experiences, forge new alliances, and collaborate around promoting health equity in their work.
Recognizing the inextricable connection between housing and health, made more evident by the COVID-19 pandemic, 19 housing justice leaders were announced as the 2021 cohort of Ambassadors for Health Equity. 
During the one-year program, ambassadors will leverage and learn from each other's expertise, align around a vision for housing and health equity, and propel their work collectively toward more power in the housing justice movement. Watch the trailer below, then read and watch the ambassadors' full vision in the Call to Action: Picturing a Transformative Future for Housing and Health.
The Ambassadors for Health Equity Fellowship 
2016-2017: The first Ambassadors for Health Equity cohort included 13 national leaders who began meeting in 2016. They met over the course of 12 months, through five in-person convenings and several virtual sessions to consider how to foster and encourage environments where everyone has the opportunity for the best possible health and well-being.
2019-2020: The second cohort of Ambassadors for Health Equity includes 20 fellows whose tenure began in February 2019 and will continue through February 2020. The program is generously supported by RWJF, whose vision for a national Culture of Health drives the initiative.
The 2021 Ambassadors represent different approaches to housing justice, including grassroots tenant organizing, civil rights advocacy, culturally-centered housing development and community land ownership. They have worked on developing and enacting strong protections to endure through the COVID-19 recovery. This includes bans on evictions, rent and mortgage forgiveness tied to relief for affordable housing providers and small landlords, and housing first for people without access to safe and healthy shelter.
These 19 leaders will take part in the year-long program to embolden them to share ideas and experiences, forge new alliances, generate new solutions, and promote a Culture of Health within their own work and across networks.
The fellowship experience is guided by six advisors, who include Dalila Madison Almquist of Public Health Institute, Dawn Phillips of Right to the City Alliance, Lisa Rice of the National Fair Housing Alliance, Paul Lumley of Native American Youth and Family Services, Saneta deVuono-powell of GroundWorks Consulting, Seema Agnani of National CAPACD, and Tiffany Clarke of FSG. Together, they provide mentorship, strategic direction, and curriculum content for the program.
Through meetings, a series of webinars, and online support, the ambassadors will:
gain a comprehensive understanding of the intersections of their work with health equity and be able to make the case for how that work contributes to desired outcomes for population health;

learn new frameworks and approaches to seek allies, partners, and even investors across systems or issues not normally engaged;

build a network with other system-level leaders to exchange best practices, lessons, and tools, to take action in new ways that create win-win benefits.
Meet the new Ambassadors for Health Equity
Andrea Chiriboga-Flor ("Dre")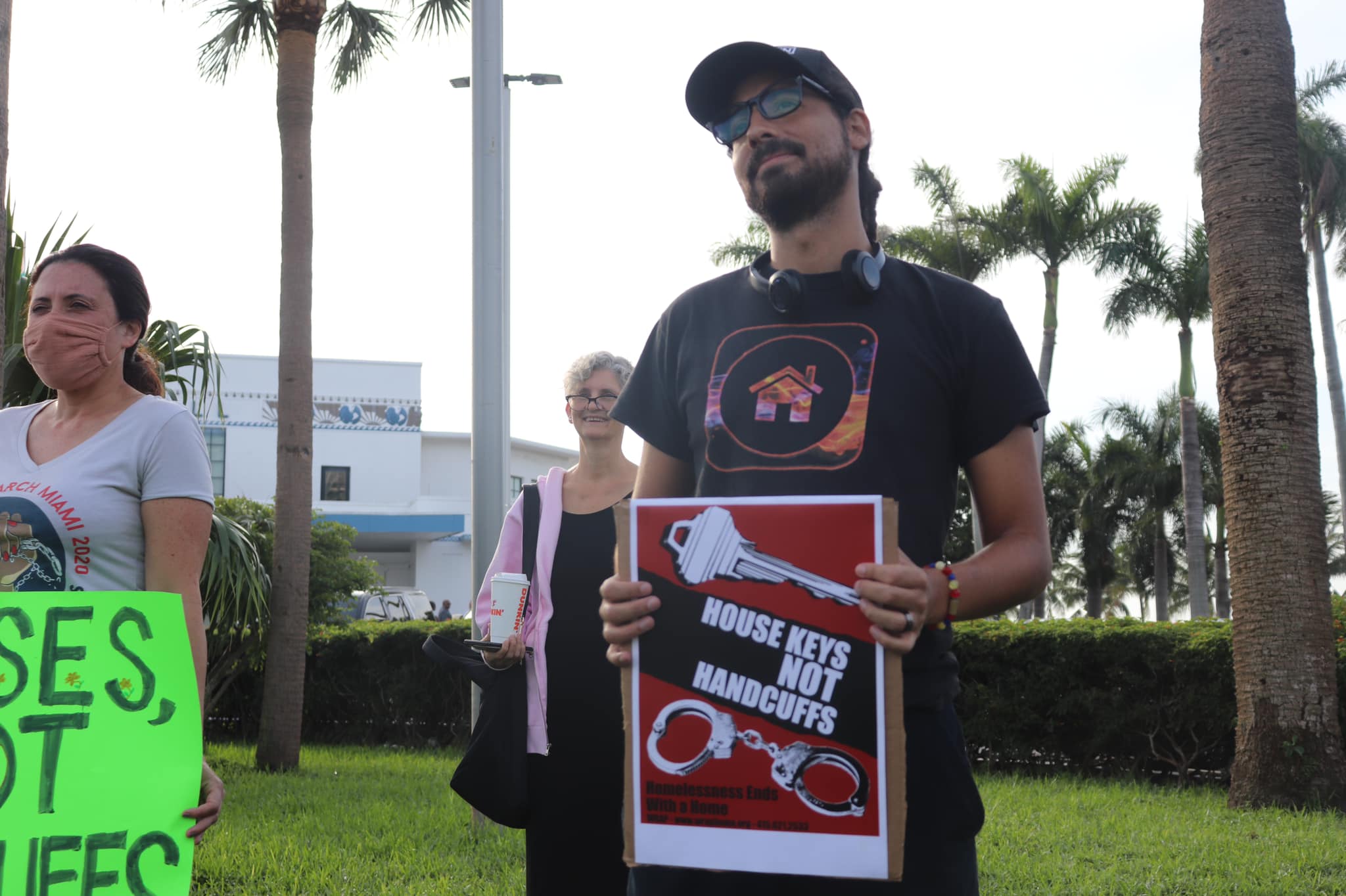 Andrea Chiriboga-Flor ("Dre"), State Director for 9to5 Colorado
Dre is a grassroots member-based organization dedicated to fighting for woman's rights, inside and outside of the workplace on both a local and state level. She began working for 9to5 as a public transit organizer in early 2014. It was clear housing would be the next priority since so much gentrification was happening around the over $7 billion investment in light rail expansion. Since then, Dre has taken on housing as her main area of work as the housing crisis has escalated throughout Colorado. Most of her work has been centered around rights for mobile homeowners, community control of land, and tenant rights. She also helped co-anchor the grassroots housing justice coalition, Colorado Homes For All, which is based on a national grassroots housing justice movement.
Annie Lord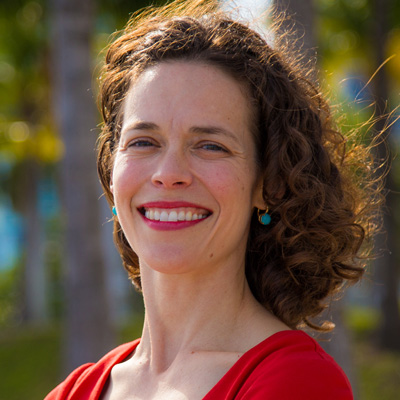 Annie Lord, Executive Director, Miami Homes For All
Annie has over 15 years of experience in community development. Born and raised in Miami, she was formerly the chief program officer for CitySquare, where she oversaw all programs, including housing for people and families experiencing homelessness, a food pantry, foster youth services, a health clinic, and a family law firm. Prior to that, Annie was vice president of community development for Citibank, where she stewarded grants to housing providers and other community organizations. Annie is a certified economic development finance professional, a graduate of Class VI of Miami Fellows, and has both her bachelor's and master's degrees from Harvard University.
Cashauna Hill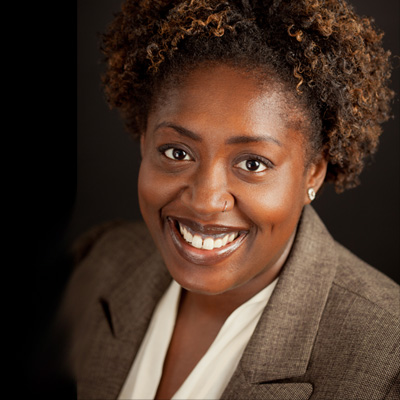 Cashauna Hill, Executive Director, Louisiana Fair Housing Action Center
Cashuna works as a fair housing and civil rights lawyer who has dedicated her professional career to challenging discriminatory housing policies and practices through litigation and policy advocacy. Cashauna is motivated by her experience with, and understanding of, how US history of racist housing policy has continued to fuel inequities. She is a proud graduate of Spelman College and Tulane Law School.
Dara Baldwin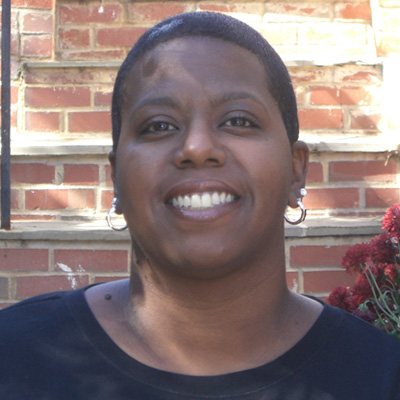 Dara Baldwin, Director, National Policy for Center for Disability Rights, Inc.
Dara has been a housing activist for over 15 years, working on state and national policy to implement accessible affordable housing for all. She works with the community to create policy that is equitable and includes all marginalized people specifically people with disabilities (PWD) and those who are formerly incarcerated or justice impacted. She has traveled the country in support of activists doing innovative and systems building work to provide housing for all. Dara currently serves as the Director of National Policy for the Center for Disability Rights, a disability-led not-for profit entity that provides services to Seniors and PWD through an Independent Living Model. In her position she works with Congress on THUD appropriations. She serves on the Board of Directors for the National Low Income Housing Coalition and on the steering committee for the Campaign for Housing and Community Development Funding. She also works with multiple organizations around the country to create housing policy. In her work she centers Black Indigenous People of Color with an intentional strategy to dismantle racism and systems of oppression. She is a proud resident of Washington, DC which is located on Piscataway and Anacostia Indigenous Land and a staunch supporter of DC Statehood.
Jacqueline Pata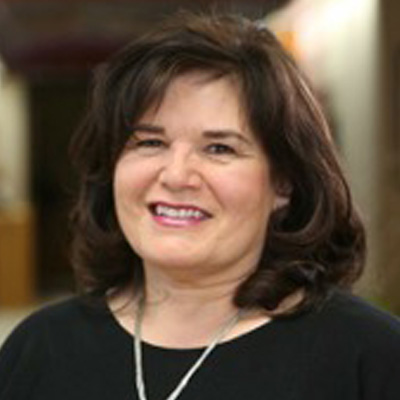 Jacqueline Pata, President and CEO, HaaYaakawu Financial Corporation
Jacqueline Pata was appointed president and CEO of the HaaYaakawu Financial Corporation (HYFC) and Tlingit-Haida Regional Housing Authority (THRHA) in May 2019. From 1989 to 1998, Jacqueline was the executive director of THRHA and created HYFC during her tenure. She served HYFC and THRHA in the role of ex-officio on their boards prior to her appointment as CEO. Before returning to Juneau, Jacqueline led the National Congress of American Indians in Washington, DC as executive director for nearly 18 years. Prior to that, she served as deputy assistant secretary for Native American programs for the US Department of Housing and Urban Development where she was responsible for the implementation of the Native American Housing Assistance and Self Determination Act. Additionally, she served as chairwoman of the Native American Indian Housing Council where she led the charge to reform the Indian housing program, served as vice-chair for Alaska Housing Finance Corporation, and was a 20-year board member for Sealaska Corporation, an Alaska Native for-profit corporation. Currently, Ms. Pata is a Delegate to Central Council of the Tlingit Haida Indian Tribes of Alaska and serves on national boards serving youth with the Caroline and Ora Smith Foundation focused on STEM for girls and the US Lacrosse Native American Advisory Council. She also serves on the Women Empowering Women for Indigenous Nations board.
Jennifer Sun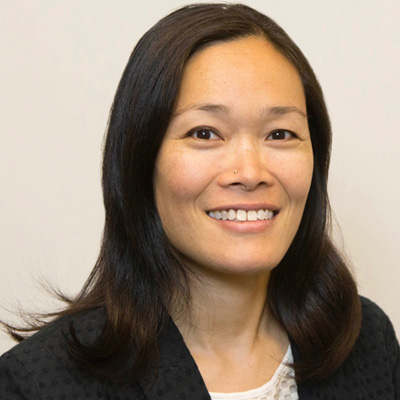 Jennifer Sun, Co-Executive Director, Asian Americans for Equality
Jennifer is an urban planner with more than 15 years of experience in community development, working in both the public and nonprofit sectors. Her housing experience comes from working in New York City government to advance neighborhood planning initiatives that created more opportunities for affordable rental housing and homeownership in the South Bronx, along with investment in economic development, transportation, and open spaces. Since joining Asian Americans for Equality (AAFE) as the co-executive director in 2018, she has been developing more housing experience by supporting coalitions to strengthen tenant protections through rent regulation reform, and leading the development of a resident services program to coordinate AAFE property management and social services to provide more comprehensive and sustained support for increasing financial stability and economic mobility, improving health outcomes, and building community.
Jessica Venegas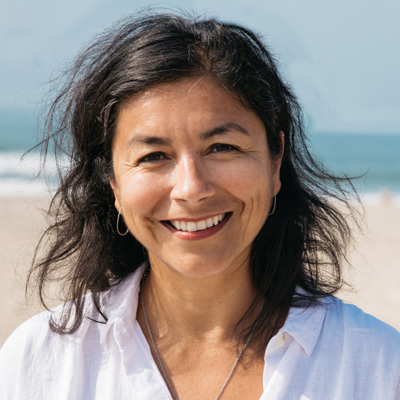 Jessica Venegas, Principal for Strategic Partnerships, Community Solutions International
Jessica leads the organizational efforts to effectively leverage partnerships with the public and private sector to support successful community outcomes in ending homelessness. Community Solutions leads a national effort—Built for Zero—that is working with over 80 communities in the US to reach functional zero, creates affordable housing, and targets upstream issues to reach an end to homelessness that leaves no one behind.
John Washington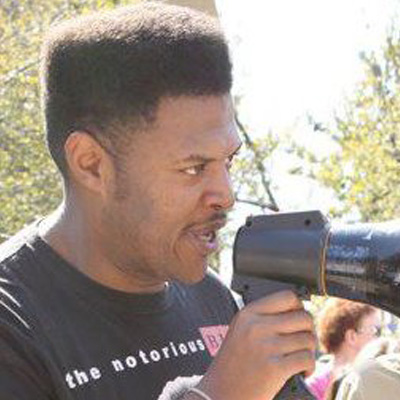 John Washington, Organizer and Political Educator, Peoples Action
John's organizing work started in the Occupy Movement as a formerly homeless debt collector dedicated to undoing the damage of the foreclosure crisis. He then spent six years working as an organizer and organizing director of PUSH Buffalo. There he ran campaigns around gentrification, climate change, racial and economic justice in Buffalo, New York and nationally. John is now an organizer with the #HomesGuarantee at Peoples Action.
Jules Rochielle Sievert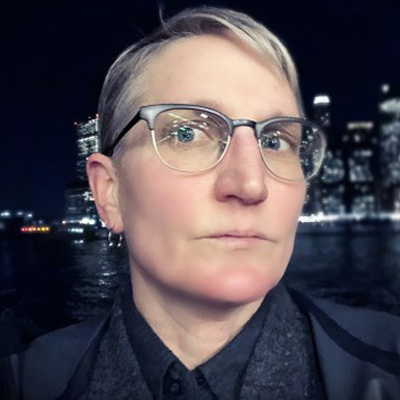 Jules Rochielle Sievert, Creative Director, Nulawlab
Jules is an artist, a legal educator, a community arts educator, and a social justice advocate. Jules is the Creative Director of the Nulawlab at Northeastern University School of Law, and their focus is centered on transforming law and the way people interact with the law through creative and cultural approaches. At Nulawlab, our programs, projects, seminars, and research allow us to build cross-disciplinary teams and community-based partnerships focused on transforming legal education, the legal profession, and the delivery of legal services. We do this work at the leading public interest law school to provide our students with the knowledge and skills to be the legal inventors of the future. At the NuLawLab, Jules is currently working on a community-based project known as Stable Ground. Stable Ground is focused on addressing the complex relationship among chronic housing insecurity, its psychologically traumatic impact, and municipal housing policy through participatory community-based art and culture programming. Stable Ground is part of a larger coalition working together to fight displacement and eviction during the COVID crisis.
Marc Dones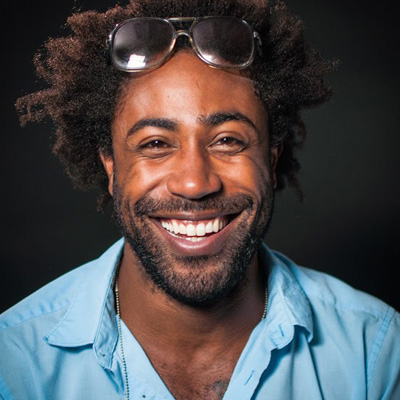 Marc Dones, Executive Director, National Innovation Service
Marc is a social entrepreneur, policy strategist, and social justice activist with over 10 years of experience in equitable systems transformation across local, state, and federal governmental systems. Prior to launching National Innovation Service (NIS), Marc held various roles in social impact—specializing in policy, program design, and continuous improvement. This includes leadership roles at The Future Company and Center for Social Innovation (C4). Outside of direct systems transformation, Marc is a faculty member at the School of Visual Arts (SVA) and leverages their experience as a keynote and panelist. Marc holds a BA from NYU in psychiatric anthropology and is a highly-qualified equity trainer.
Odessa Kelly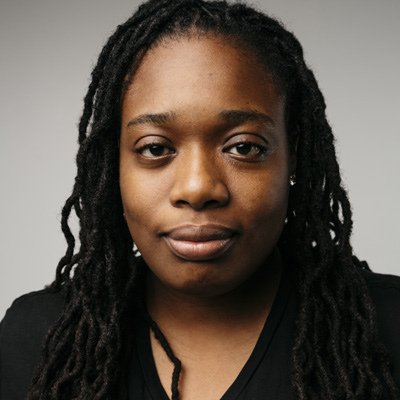 Odessa Kelly, Executive Director, Stand Up Nashville
Housing is a systemic issue that hits at the very heart of who we are as a nation and where our values are centered. From a young age, housing has been one of the biggest burdens in shaping the perspectives, attitudes, and behaviors of Odessa's community. She personally experienced the gentrification and displacement of her community which propelled her into the work that she does today. Kelly has served as a city employee for 13 years, seeing firsthand how systemic problems in her city negatively impact quality of life for so many. Founded in 2016, Stand Up Nashville (SUN) has become a powerful voice in key policy debates and justice movements locally and nationally. Stand Up Nashville is made up of community and union organizations, churches, neighborhood leaders, hard-working families and individuals that all want one thing, a better Nashville for those who are not rich. Nashville is one of the fastest growing cities in the country and housing is the biggest issue looming over poor and working-class people and it is the responsibility of our elected leaders to craft and shape public policies that make housing a right for all.
Rasheedah Phillips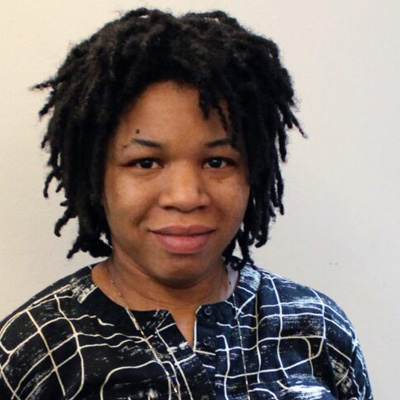 Rasheedah Phillips, Managing Attorney, Housing Policy at Community Legal Services
Rasheedah currently serves as the managing attorney of Housing Policy at Community Legal Services (CLS), where she spearheaded a right to counsel campaign resulting in the significant expansion of legal services for tenants. She began her career at CLS in the community economic development unit, providing legal advice, representation, and engaging in community lawyering on behalf of small childcare organizations, as well as mortgage foreclosure defense in the homeownership and consumer rights unit at CLS. She has trained on racial justice and housing law issues and skills throughout the country, previously serving as the senior advocate resources and training attorney at Shriver Center on Poverty Law. Rasheedah is the recipient of the 2017 National Housing Law Project Housing Justice Award, the 2017 City and State Pennsylvania '40 Under 40' Rising Star Award, the 2018 Temple University Black Law Student Association Alumni Award, the 2018 CLS Equal Justice Award, and the 2019 Barristers Association of Philadelphia Outstanding Young Attorney Award. She is a 2016 graduate of the Shriver Center's Racial Justice Institute and 2018 Atlantic Fellow for Racial Equity. As an artist and cultural producer, Rasheedah is the co-founder of Black Quantum Futurism, and co-creator of the Community Futures Lab project.
Sami Jo Difuntorum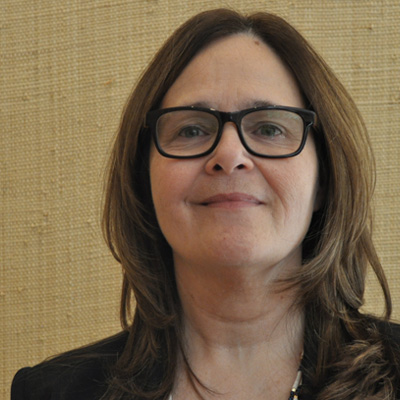 Sami Jo Difuntorum, Housing Executive Director, Confederated Tribes of Siletz Indians
Sami Jo is a member of the Shasta Indian Nation from the Upper Klamath River canyon of Northern California. She presently serves as the National American Indian Housing Council (NAIHC) board member representing Oregon, Washington, and Idaho and previously served as the NAIHC chairwoman for two terms. Sami Jo has been employed as the housing executive director for the Confederated Tribes of Siletz Indians since 2010 and previously worked for a tribally designated housing entity in California for 16 years. Her experience in tribal housing includes providing testimony to Congress during the reauthorization of the Native American Housing and Self-Determination Act (NAHASDA), representing the National American Indian Housing Council at the first tribal leader meeting with the White House, and membership on the Indian Housing Block Grant Formula Negotiated Rulemaking Committee. Sami Jo has served on numerous boards and committees including co-chair of the Affiliated Tribes of Northwest Indians Housing Committee, chair of the NAIHC Legislative Committee, vice-chair of the Northwest Indian Housing Association, and was appointed by Governor Brown in 2019 to serve as a member of the Housing Stability Council. She currently resides in Oregon.
Sarah Saadian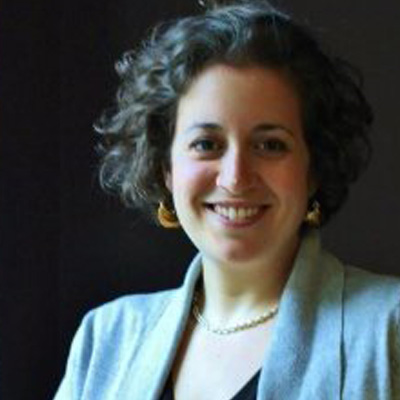 Sarah Saadian, Vice President of Public Policy, National Low Income Housing Coalition
As vice president of public policy, Sarah oversees a broad congressional portfolio for National Low Income Housing Coalition (NLIHC). Sarah previously worked with Enterprise Community Partners as a senior analyst and as policy counsel at Rapoza Associates. Sarah graduated from the University of Connecticut, School of Law, after receiving her bachelor's degree from the University of Virginia. She has also been a member of the Virginia State Bar since 2009.
Shirley Sherrod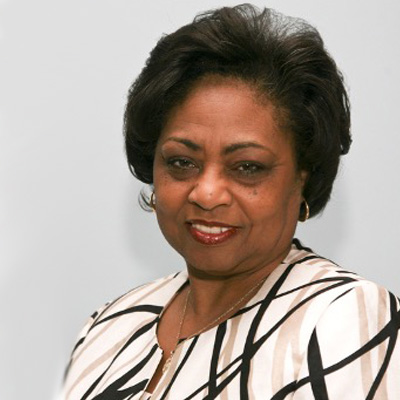 Shirley Sherrod, Executive Director, Southwest Georgia Project for Community Education, Inc.
Shirley Sherrod serves as the executive director of the Southwest Georgia Project for Community Education, Inc. and is also co-founder of New Communities, Inc., the first Community Land Trust (CLT) in the United States. Housing was one of the main reasons for developing the CLT because families were being displaced from land owned by White landowners due to their participation in the civil rights movement. Shirley served as USDA Georgia state director of rural development during the Obama Administration. Housing, especially rural housing, is one of the programs she managed while serving as state director. Shirley is a graduate of Albany State University with a degree in sociology and has a master's degree in community development from Antioch University.
Tatewin Means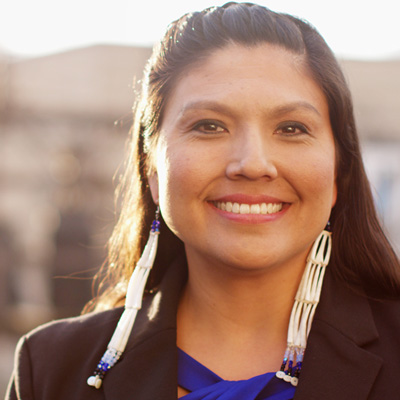 Tatewin Means, Executive Director, Thunder Valley Community Development Corporation
Tatewin is an Indigenous woman of the Oglala Lakota, Sisseton Wahpeton Dakota, and Ihanktonwan Nakota nations. She currently works as executive director of Thunder Valley Community Development Corporation (TVCDC) in the Pine Ridge Indian Reservation. In its liberation journey, TVCDC is writing its community healing story through a whole community approach to sustainable community development that includes the construction of a 34-acre community. She serves on the national Native housing work group through the National Resource Center on Domestic Violence. Previous to her time at TVCDC, Tatewin served as the Oglala Sioux Tribe's attorney general where she led efforts to transform justice systems and provide opportunities to the community's most vulnerable and forgotten populations. She is proud to continue that work today.
Dr. Tiffany Manuel ("DrT")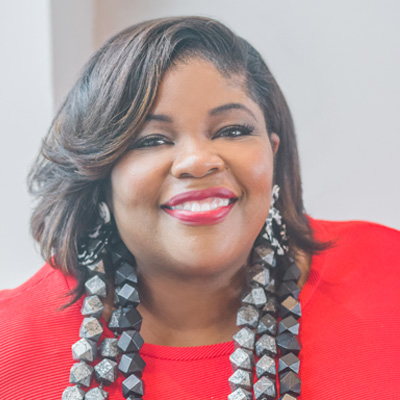 Dr. Tiffany Manuel ("DrT"), President and CEO, TheCaseMade
DrT is the president and CEO of TheCaseMade. She is a mother, activist, and social scientist with 25 years of experience training changemakers in how to make the case for a more just, equitable world. Trained in quantitative and qualitative methods, DrT is passionate about translating the growing body of research about public will building into practical advice that can be implemented by leaders around the globe. ​She holds content expertise in the areas of community development, housing, health, climate change, and racial justice. DrT holds doctorate and master's degrees in public policy from the University of Massachusetts Boston, a master's degree in political science from Purdue University, and a bachelor's degree from the University of Chicago. She is the author of several books, reports, journal articles, and popular commentaries.
Tomás Rivera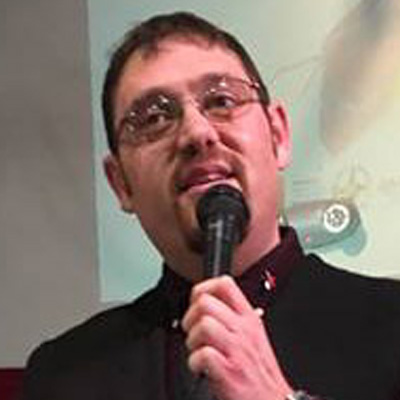 Tomás Rivera, Founding Director, Chainbreaker Collective
Tomás is the founding director of Chainbreaker Collective which organizes front-line community members directly impacted by housing, transit, and civil rights issues to build power and make Santa Fe a more just city.
Tony Pickett
Tony Pickett, Chief Executive Officer, Grounded Solutions Network
Tony is the chief executive officer for the Grounded Solutions Network. Prior to Grounded Solutions Network, Tony was the senior vice president of Master Site Development for the Urban Land Conservancy, leading efforts to plan, finance, and construct multiple equitable transit-oriented development initiatives, complementing the $7.2B Denver FasTracks regional transit system. He was also the founding executive director of the Atlanta Land Trust Collaborative; a non-profit community land trust entity focused on achieving equitable development outcomes as part of the 22 mile Atlanta Beltline transit-oriented development initiative. Tony has also served as the Atlanta Housing Authority's director of real estate strategy and development; successfully creating multiple new mixed-income communities using innovative financing and public/private partnerships. Tony's experience includes planning, creating, and using local tax increment financing districts to leverage private investments in combination with additional federal and state funding sources to revitalize distressed communities. Tony is a graduate of the Cornell University School of Architecture, Art and Planning and a strong advocate for holistic and equitable neighborhood development efforts.
Dalila Madison Almquist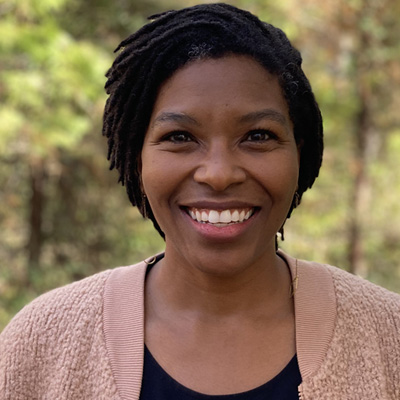 Dalila Madison Almquist, Deputy Program Director, Health in All Policies, Public Health Institute
Dalila contributes to the overall strategy and planning for the Health in All Policies program, leads the violence prevention portfolio, and supports the Capitol Collaborative on Race and Equity (CCORE). Dalila also serves as staff of the California Health in All Policies Task Force, a collaborative project between the California Strategic Growth Council, the California Department of Public Health, and the Public Health Institute (PHI). This multi-agency process brings together over 20 state agencies, departments, and offices to build collaborative partnerships and incorporate health, equity, and environmental sustainability considerations into decision-making and government operations across policy areas as diverse as housing, transportation, land use, education, agriculture, and social services. Prior to joining PHI, Dalila worked at PolicyLink and Prevention Institute. Dalila received a degree in chemical engineering at North Carolina State University and a master's in public health from San Diego State University.
Dawn Phillips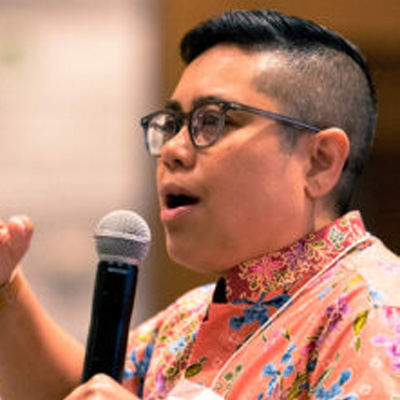 Dawn Phillips, Executive Director, Right to the City
Dawn has been a grassroots organizer engaged in a range of social, economic, racial, and environmental justice organizations and fights in the Bay Area and nationally for over 20 years. Prior to joining Right to the City (RTTC), Dawn was the program director at Causa Justa::Just Cause (CJJC), a grassroots membership organization focused on community development, housing, and immigrant justice issues in the California Bay Area; and a founding member of the Right To The City Alliance. Additionally, Dawn has served as executive director of People United from a Better Oakland and as the Organizing Director for Building Opportunities for Self-Sufficiency. Dawn has helped develop and lead local, regional, statewide, and national campaigns; participated and led numerous coalitions and movement formations; and authored several nationally recognized reports and articles on topics ranging from equitable development, land and housing justice, grassroots organizing, movement building, and strategy. Dawn was lead author on CJJC's report Development Without Displacement: Resisting Gentrification in the Bay Area, which discussed the impacts of gentrification and displacement on working-class communities of color and included policy recommendations for addressing these issues. Dawn is an immigrant from Singapore and a male-identified transgender person based in Oakland, California.
Lisa Rice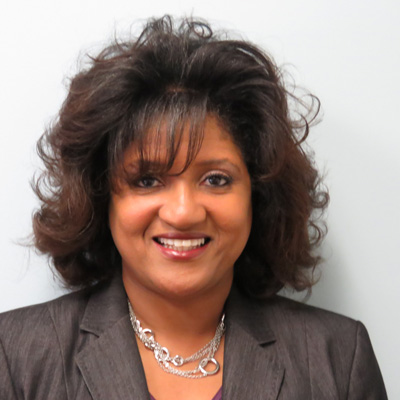 Lisa Rice, President and CEO, National Fair Housing Alliance (NFHA)
National Fair Housing Alliance (NFHA) is the nation's only national civil rights agency solely dedicated to eliminating all forms of housing discrimination. It is also the trade association for over 200 member organizations across the country that work to eliminate barriers in the housing markets and expand equal housing and lending opportunities. NFHA provides a range of programs to affirmatively further fair housing including community development, neighborhood stabilization, training, education, outreach, advocacy, consulting, and enforcement initiatives. Lisa is a member of the Leadership Conference on Civil and Human Rights board of directors, Center for Responsible Lending board of directors, JPMorgan Chase Consumer Advisory Council, Mortgage Bankers Association's Consumer Advisory Council, Freddie Mac Affordable Housing Advisory Council, Urban Institute's Mortgage Servicing Collaborative, Quicken Loans Advisory Committee, Bipartisan Policy Center's Civil Society Advisory Council on Artificial Intelligence, and FinRegLab's Machine Learning Advisory Board.
Paul Lumley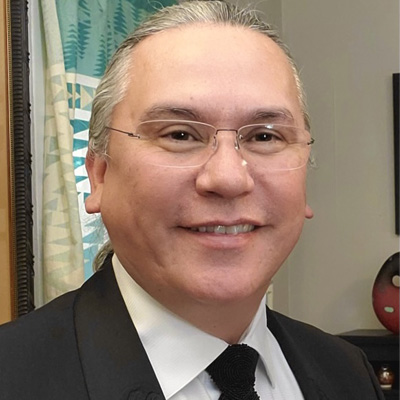 Paul Lumley, Executive Director, Native American Youth and Family Center
Paul begin his tenure with Native American Youth and Family Center (NAYA) in 2016 and oversees broad tribal community programs in the Portland Oregon area, including an alternative Native American high school, youth and family supports, as well as elder programming and economic development. NAYA offers a full spectrum of housing supports from homelessness to new homeownership. NAYA currently manages or owns six affordable housing properties (152 units) with two affordable housing properties currently under construction (an additional 105 units). Paul is the former executive director of the National American Indian Housing Council (2007-2009) and led major national tribal housing policy advocacy efforts while in Washington, DC. Paul continues to provide assistance in the creation of the new tribal housing entity along the Columbia River called Nch'i Wana Housing, which he initiated during his tenure as executive director of the Columbia River Inter-Tribal Fish Commission (2009-2016).
Seema Agnani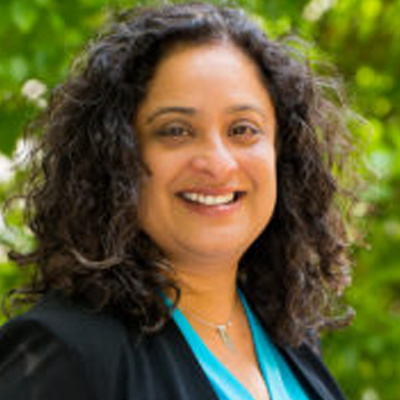 Seema Agnani, Executive Director, National Coalition for Asian Pacific American Community Development
Seema serves as executive director of the National Coalition for Asian Pacific American Community Development (National CAPACD – pronounced "capacity"), a coalition of 100 community-based organizations that advocate for and organize in low-income Asian American and Pacific Islander communities towards a vision of economic and social justice for all. She has more than 25 years of experience in housing, community development, capacity building, and immigrant rights. She was a founder and executive director of Chhaya CDC, a HUD-certified housing counseling as well as tenant organizing organization working in the South Asian community of New York City—leading the organization during the great recession and the aftermath of the attacks of 9/11. Before establishing Chhaya CDC, she worked in planning as an affordable housing development project manager and on resource development with Asian Americans for Equality. Later, she served as lead coordinator of the Fund for New Citizens at The New York Community Trust, a donor collaborative focused on immigrant rights in New York City. Seema is originally from the Chicago metro area where her parents emigrated from India.
Saneta deVuono-powell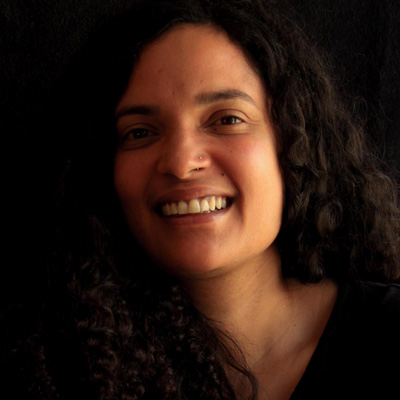 Saneta deVuono-powell, Co-Founder, Ground Works Consulting
Saneta is a co-founder and partner of Ground Works Consulting, where she leads strategy on policies and practices to improve racial health disparities and community stability. She is passionate about engaging in work that simultaneously addresses immediate community needs while planning for long-term stability and systems change. Saneta has over a decade of experience working on issues of racial justice, housing, and health and in conducting various types of community-based participatory research. Prior to founding Ground Works Consulting, Allison Allbee and Saneta deVuono-powell worked at ChangeLab Solutions, a national organization focused on public health law and policy. Together they co-directed ChangeLab Solutions healthy neighborhood team, which developed intersectional strategies to address the social determinates of health and oversaw the organization's health and housing practice. Saneta received her bachelor's degree from Sarah Lawrence College and both her law degree and her master's degree in city planning from UC Berkeley. Saneta is a member of the Oakland rent board and serves on the board of the Texas Observer.